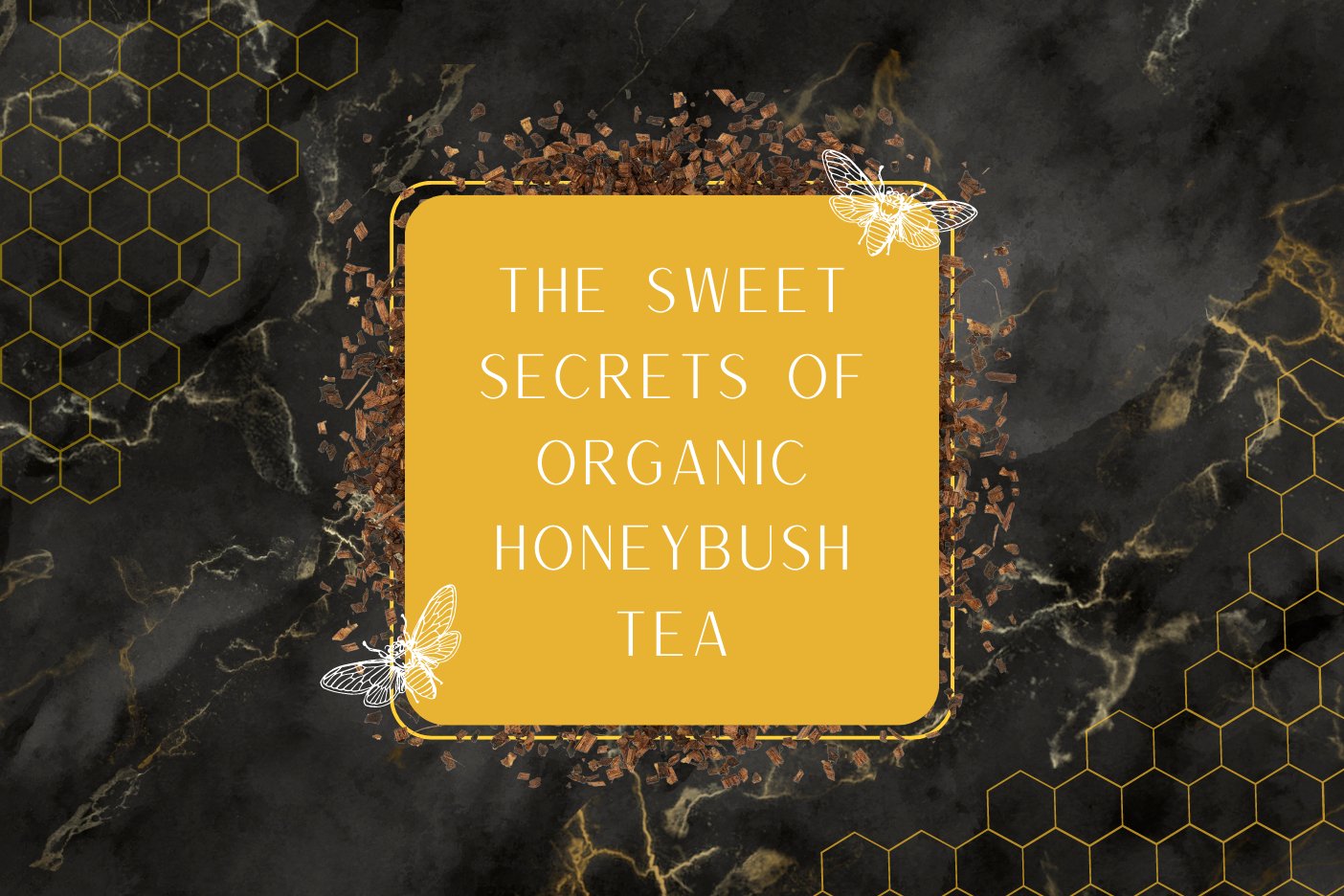 The Sweet Secrets of Organic Honeybush Tea 🐝
Katie Scofield
Discover the world of organic honeybush tea, a caffeine-free herbal infusion from South Africa, known for its honey-like aroma and naturally sweet flavor. Crafted by fermenting honeybush leaves, this rich, amber brew offers a smooth, caramel-esque taste without the bitterness of other herbal teas. With roots in ancient medicinal use, this relative of rooibos has a soothing quality that makes it a perfect choice for relaxation. Enjoy it hot or iced, day or night, and savor its unique blend of honey sweetness and subtle floral undertones.
Honeybush Health Benefits:
Immune Boost: Packed with antioxidants, honeybush fights harmful radicals, bolstering the immune system.

Digestive Aid: Soothes digestion, eases constipation, bloating, and diarrhea, while supporting gut health.

Respiratory Support: Anti-inflammatory properties offer relief from coughs, congestion, and asthma symptoms.

Stronger Bones: Rich in calcium, manganese, and magnesium, honeybush promotes bone health.

Stress Relief: Calming properties reduce stress, anxiety, and enhance sleep quality.

Hydration Choice: Naturally caffeine-free, honeybush provides a refreshing, sugar-free hydration option.