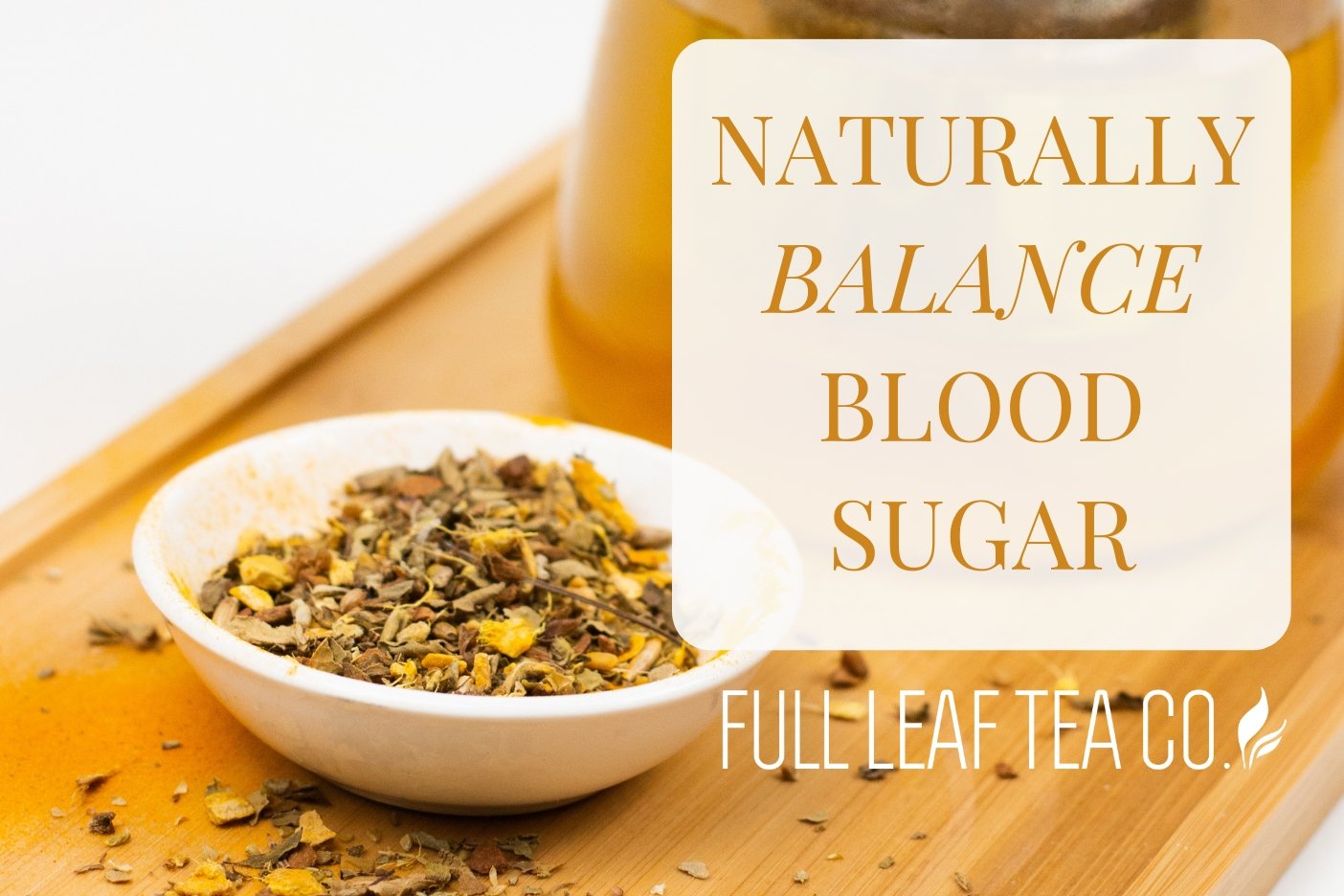 Organic Blood Sugar Balance ⚖️ | Tea of the Week
Carly Pearl-Sacks
Hey tea lovers!
This week we are checking out one of our newer herbal blends, Organic Blood Sugar Balance. This blend is made with 8 organic ingredients to help keep blood sugar stable and lower blood glucose. 
Ingredients
Organic Cinnamon: Cinnamon has been studied numerous times because of its ability to help with various blood sugar imbalances. One study showed that cinnamon can help to regulate insulin resistance and preprandial blood glucose while another study showed that cinnamon can serve as insulin to keep blood glucose levels stable. 
Organic Ginger: Ginger adds a warming spice to this blend and has been shown to help moderate insulin release. Ginger can also promote glucose clearances in insulin responsive tissues which helps maintain blood glucose homeostasis. 
Organic Holy Basil: Holy basil or tulsi has been studied for patients with Type 2 Diabetes. Studies showed that holy basil can help to lower blood glucose and cholesterol levels. 
Organic Fenugreek: Fenugreek has been in numerous studies over the past two decades as it is a known natural anti-diabetic. Studies showed that fenugreek can help lower blood glucose in patients with diabetes. Fenugreek has also been shown to reduce fasting blood glucose levels and improve glucose tolerance. 
Organic Milk Thistle: Medical research suggests that milk thistle, combined with traditional treatment, can improve diabetes. Studies have shown a decrease in blood sugar levels and an improvement in cholesterol in people with type 2 diabetes.
Organic Turmeric: Because of turmeric's amazing anti-inflammatory and antioxidant properties, it has been a popular natural supplement to help with diabetes. Studies have shown that it can reduce blood sugar levels, increase insulin sensitivity, and prevent weight gain.
Organic Sage: Sage has been shown to have the ability to boost insulin activity in diabetics. Sage can also improve insulin sensitivity with a similar effect as other anti-diabetes drug. 
Organic Oregano: Oregano has been studied to show that certain natural compounds in this herb may contain diabetes-fighting properties. Oregano can increase the activity in the pancreas to make more insulin and reduce blood sugar levels by inhibiting cravings for sweets.
About the Tea
Organic Blood Sugar Balance is delicious and warming on its own or you can add some milk or honey to make the flavor more mild.