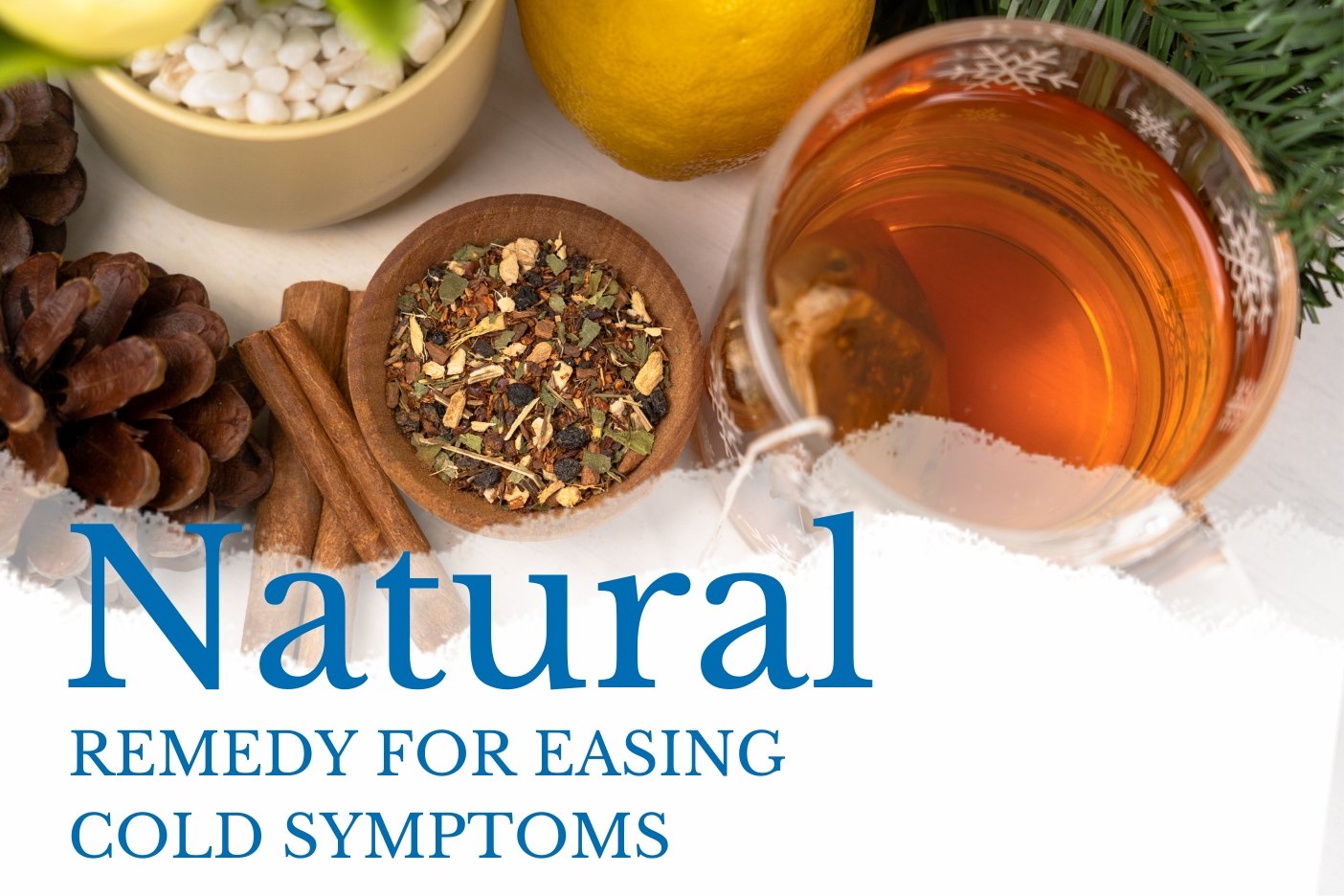 Organic Cold Remedy 🤧 | Tea of the Week
Carly Pearl-Sacks
Hey tea lovers! 
Welcome back to Tea of the Week. This week we are looking at one of our herbal blends that helps to relieve cold symptoms and give your body a boost of antioxidants and vitamins. Let's learn about Organic Cold Remedy! 
Ingredients
Organic Rooibos: Rooibos is a South African herb that is packed with antioxidants. This unique herb contains six times the amount of antioxidants that are found in a cup of green tea! Additionally, rooibos has anti-inflammatory properties and can help improve quality of sleep. 
Organic Cinnamon Chips: Cinnamon is not only a delicious ingredient but a healthy one too! Cinnamon is loaded with antioxidants and has anti-bacterial and antiviral properties which help the body to fight off infections faster. 
Organic Rose Hips: Rose hips have been used as a natural remedy for ailments like colds and infections for centuries. Rose hips not only contain a high level of antioxidants but is also packed with vitamin C to support the immune system.
Organic Elderberries: Elderberries are a great source of antioxidants to boost the body's immune response and may help reduce the duration and severity of cold and flu. 
Organic Ginger Root: Ginger root helps to calm the digestive system and sooth stomach aches and cramps. Ginger tea also has anti-inflammatory benefits and can help to reduce the symptoms of respiratory illnesses. 
Organic Echinacea: Echinacea helps to fight inflammation caused by illnesses and has been studied to show that it can reduce the severity of colds. Echinacea can also help to soothe sore throats and fevers. 
Recipe
Try out this delicious tea latte made with Organic Cold Remedy!