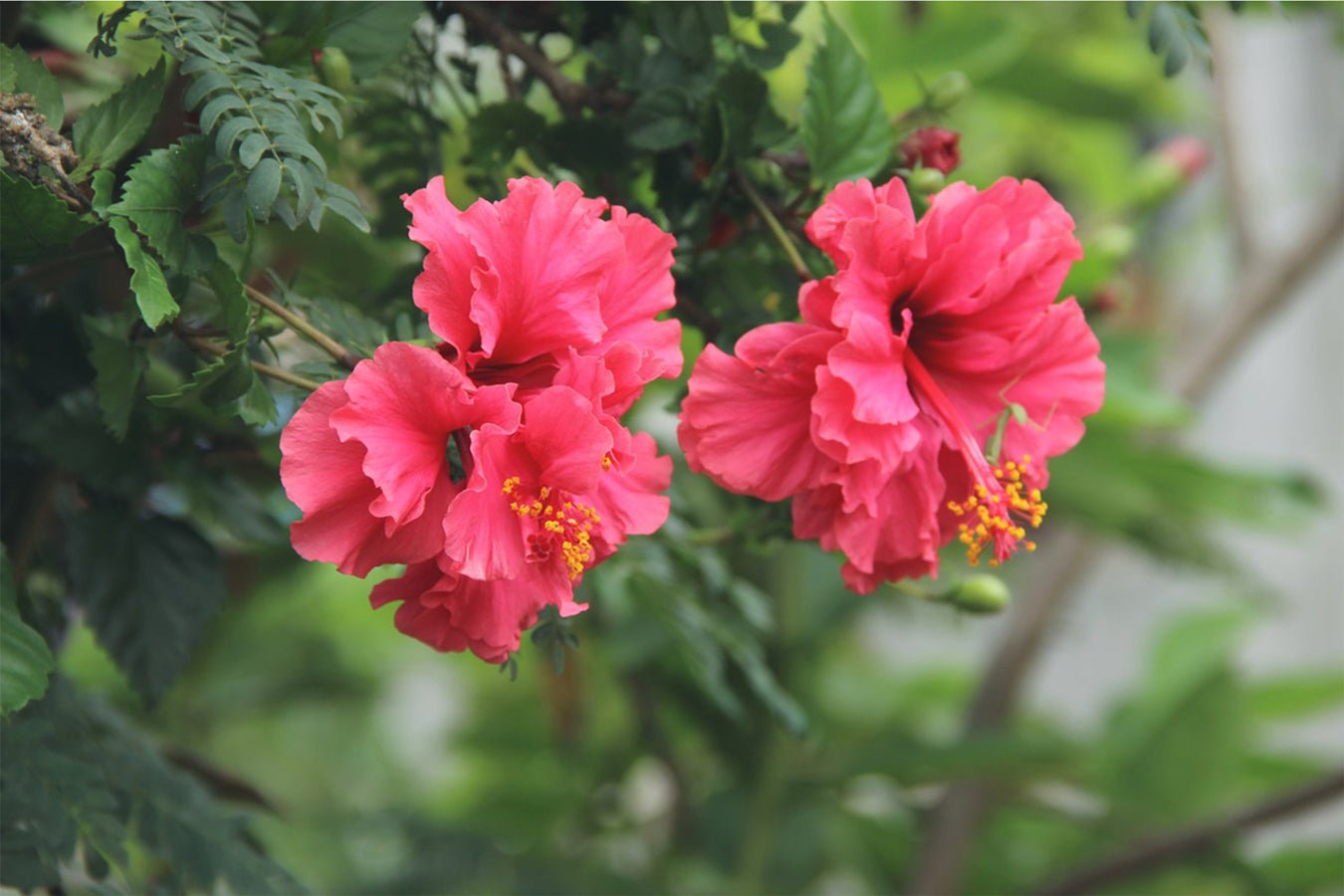 Summer Is Coming! Bust Out The Hibiscus!
Ryan Thompson
When I think of the approaching Summer season one of the first things to come to mind is that of hibiscus. While you may find that that is a little odd let me explain. Located in the Pacific Northwest myself, seasons are very distinct. My first Summer in the beverage industry came with an introduction to Passion tea from the Tazo brand. I've used it throughout the years not just with drinking iced tea but also an ingredient with food. Its tart profile and all natural color dye bring an unique dimension to anything that contains the flower.
Come to find out that hibiscus contains plentiful health benefits. As I would scroll the internet finding all the benefits to this flower I was thoroughly impressed. It seems like it is a very potent and powerful ingredient. It contains antioxidants, may lower blood pressure and blood fat levels, possibly boost liver health, can promote weight loss, is an antibacterial, and contains possible cancer fighting properties. Such a powerful one-two punch for a lovely flower.
All of these health benefits are a perfect pairing for Summer when people are showing off their beach body ready frames and are enjoying the outdoors in full swing. Full leaf purchases our organic variety from Egypt and we use it in many of our blends. You can find it in: Organic Blood Orange Black, Organic Blood Orange Rooibos, Organic Immunity Blend, Organic Passion, Organic Pink, Organic Pink Grapefruit, Organic Pure Seduction for Her, and Organic Vita Me.
What makes hibiscus so great you might ask? Well, it's simple. This tart dried flower pairs wonderful with all the sweets that Summer brings. You can enjoy this beauty on its own and save some of your sugar for more indulgent treats or you can sweeten it up quite wonderfully. It isn't acidic like tea can often be so it is quite popular with a broader set of customers, particularly popular with a younger demographic.
You can rest assured that not only are you getting a wonderful tart flavor but also a powerful punch of health benefits as you sip. A really great way to enjoy this as an iced tea is just over ice, cold brew style, or as an Arnold Palmer. I'm going to describe below how I make my quick brew iced tea that you definitely make it adult-style later on in the evening with a splash of vodka (my adult additive of choice).
To make a sixteen ounce iced tea I simply brew it double strength in four ounces of hot water. For my personal taste buds this would be about 1 1/2 Tbsps of loose leaf tea. You can always do more or less. I have found that this ratio gives it a very full body and does not leave me desiring more. I set a timer five minutes to let it steep. After this goes off, I simply remove the teabag and pour it over a cup full of ice. I top it off with either lemonade or additional water.
One of my favorite recipes is to make this lemonade style and add a shot of vodka to the end product. It keeps it tasting light and refreshing (think a refresher status) and gives you a fun fruity 'cocktail'. 
As you can see hibiscus is quite flexible in how it can be used and why you find it in many blends that we have. If you haven't gotten a chance to try hibiscus, I highly recommend Organic Passion. It harkens back to my humble beginnings and will definitely not disappoint!