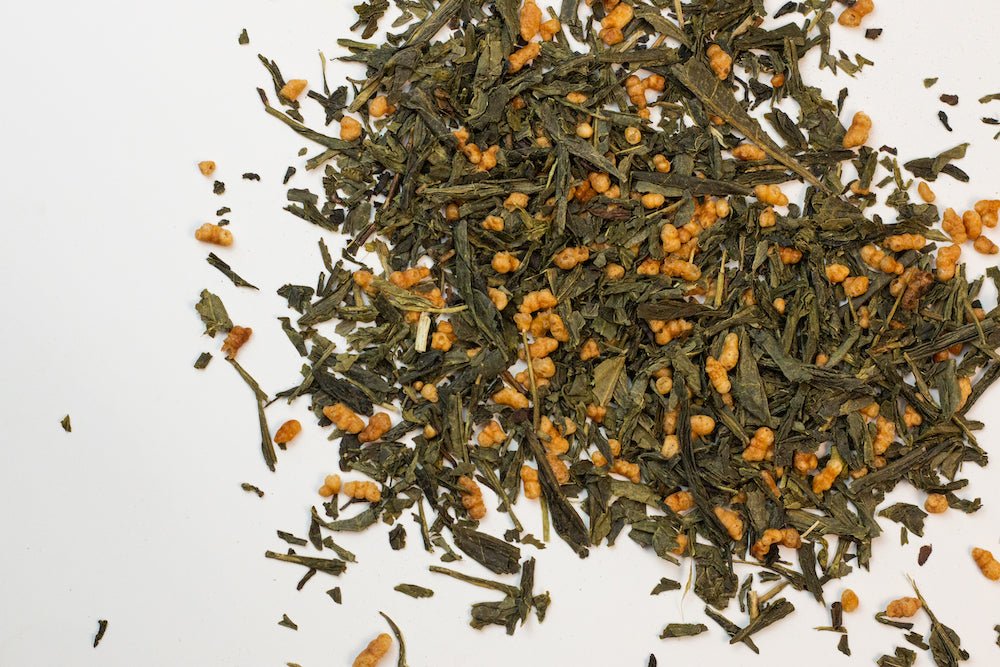 Tea of the Week | Organic Genmaicha 🤍
Carly Pearl-Sacks
Hey tea lovers! Welcome back to Tea of the Week! 
This week, we are featuring one of our newer blends, Organic Genmaicha. 
Genmaicha is a traditional Japanese tea that dates back to the 15th century and has an ingredient not commonly found in tea! 
The origins of genmaicha are not fully clear but the most popular story of its origin is about a samurai's servant named Genmai who was serving his master tea. Tea was very expensive at that time and, when a few grains of rice fell from his sleeve into the full cup of tea, he didn't dare to pour out the costly steeped tea. The samurai ended up loving the flavor that the rice grains added to the green tea and genmaicha was born.
Ingredient Breakdown
Organic Green Tea: Green tea is full of antioxidants and is known to decrease inflammation, lower cholesterol, and boost the immune system. Green tea also is high in vitamin C and can boost energy.
Organic Toasted Brown Rice: The popped grains of brown rice add a delicious nutty and toasted flavor to this blend. If you've ever eaten a rice cracker, the brown rice grains add a similar flavor. 
Recipe
Try out this delicious honey genmaicha latte! 
Video
Check out our video all about genmaicha!