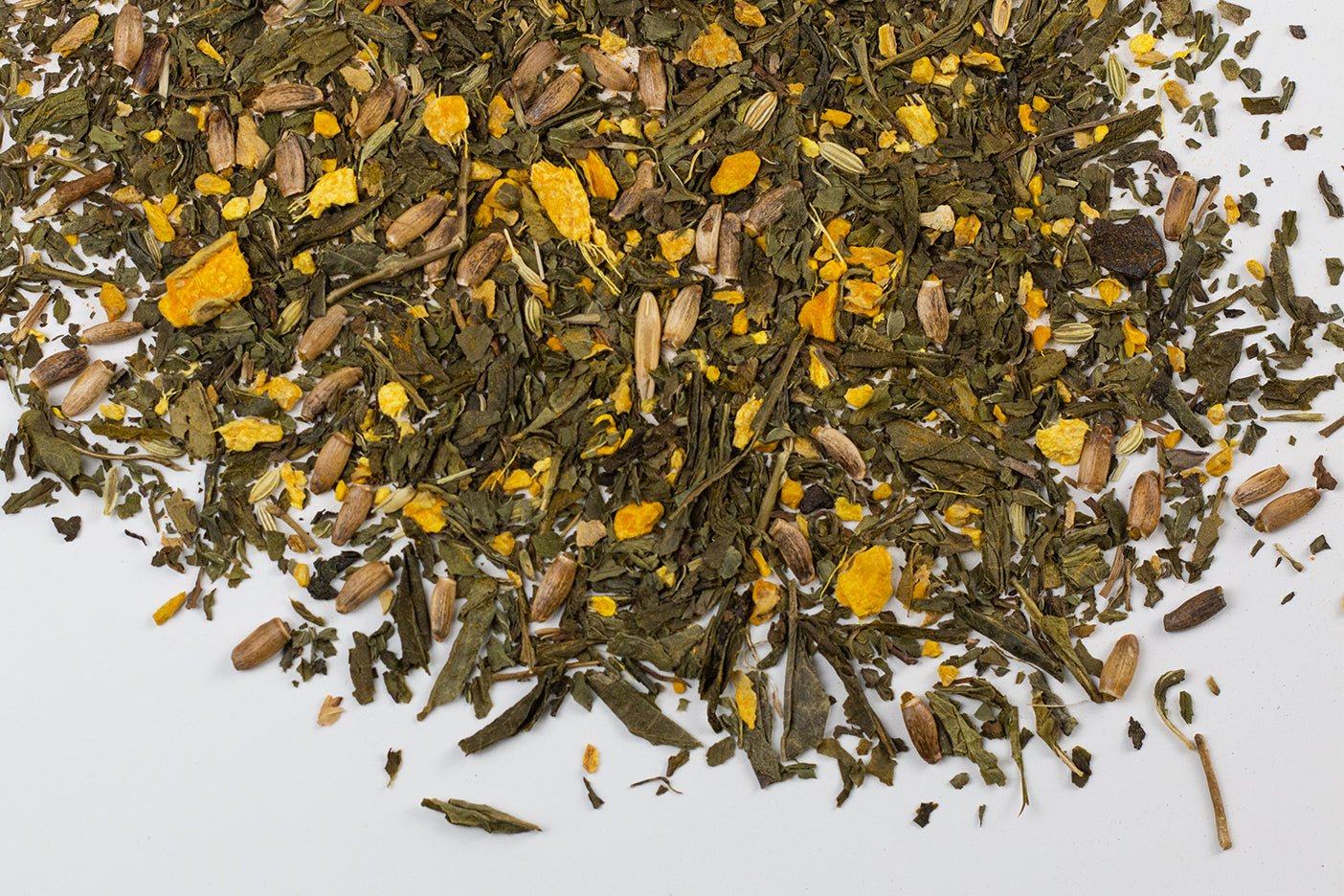 Tea of the Week | Organic Hangover Relief 🤕 ☕️
Carly Pearl-Sacks
Hey tea lovers! Since a long weekend of potential partying is on the horizon, we decided it would be a great time to highlight Organic Hangover Relief Tea! 
This tea is designed to help your body recover and rehydrate with 6 organic ingredients! 
Ingredient Breakdown
Organic Sencha Green Tea: Green tea contains caffeine which can help improve reaction time, memory, and mood. It can also help provide relief from headaches and nausea. Studies have shown that drinking green tea can help lessen the long-term damage that alcohol has on the body, such as liver diseases.
Organic Ginger Root: Ginger root is a common home remedy for hangovers because it's great for reducing inflammation, pain, and nausea along with lessening headache symptoms. The anti-inflammatory properties also help to break down the alcohol in the system faster. Ginger root also gives this blend a soothing flavor. 
Organic Milk Thistle: Milk thistle is known to aid in preventing liver damage and improving liver function. This ingredient won't do much for a hangover but will assist the liver in detoxifying the body after alcohol consumption!
Organic Peppermint: Peppermint is known for its ability to relieve headaches and reduce mental stress along with promoting sleep. It is also commonly used to help settle the stomach and improve digestion.
Organic Turmeric: Turmeric is a superfood that contains the active compound curcumin which can help reduce inflammation and relieve nausea. Turmeric can also help to reduce the mental and physical effects of a hangover along with helping to detoxify and oxidative stress in the liver. 
Organic Fennel: Fennel is great for easing nausea and indigestion. Additionally, fennel helps to reduce the effects of alcohol on the body. 
 Recipe
Try this delicious twist on a virgin mojito that will rehydrate and energize you. 
Video
Want to learn more? Check out our YouTube channel and our video dedicated to Organic Hangover Relief Tea!