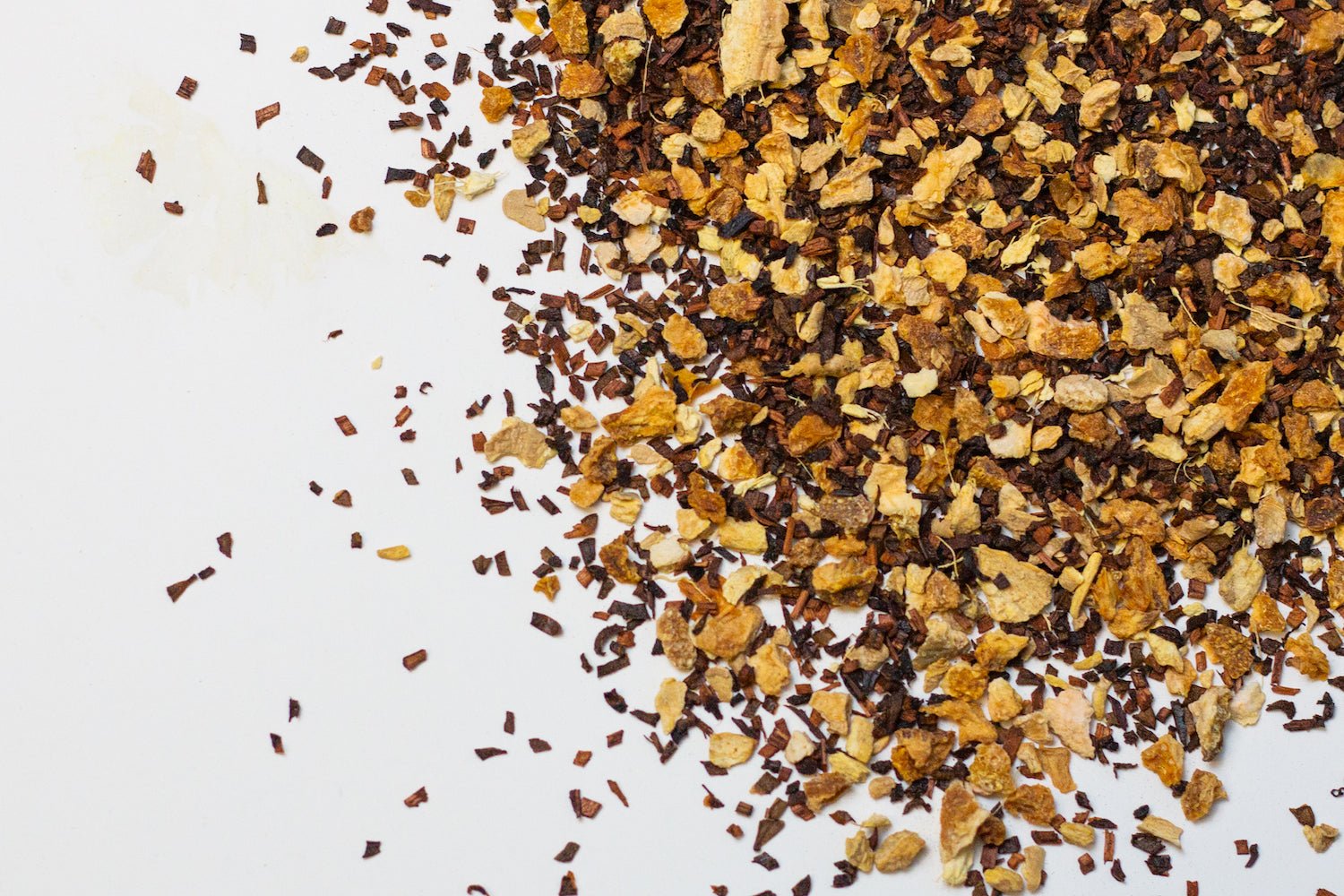 Tea of the Week - Organic Honey Lemon Ginger 🍯
Carly Pearl-Sacks
Hey tea lovers! 
We are continuing to focus on some of our newest products this week with a new cozy favorite; Organic Honey Lemon Ginger! 
I can tell this tea is going to be one of my winter staples for sure! 
Ingredients
Organic Honeybush: Honeybush is a South African herb that comes from the flowering plant called Cyclopia. Honeybush tea is sometimes confused with rooibos for its similar color and overall appearance. However, honeybush gets its name from its flavor which has a striking honey flavor. Along with its delicious taste, honeybush is beneficial for heart health, inflammation, cholesterol, and skin health! 
Organic Lemon Peel: Along with adding the citrus flavor to this blend, lemon peel adds its own myriad of health benefits! Lemon peel tea is beneficial for lowering your risk of cancer, diabetes, osteoarthritis, and other chronic diseases. Lemon peel also contains vital minerals and vitamins including calcium and vitamin C. 
Organic Ginger: Ginger has a cozy and warm flavor to add to this blend along with being a beneficial ingredient for nausea, managing blood pressure, relieving pain and inflammation, and supporting heart health. 
Recipe
Try this cozy latte using Organic Honey Lemon Ginger!