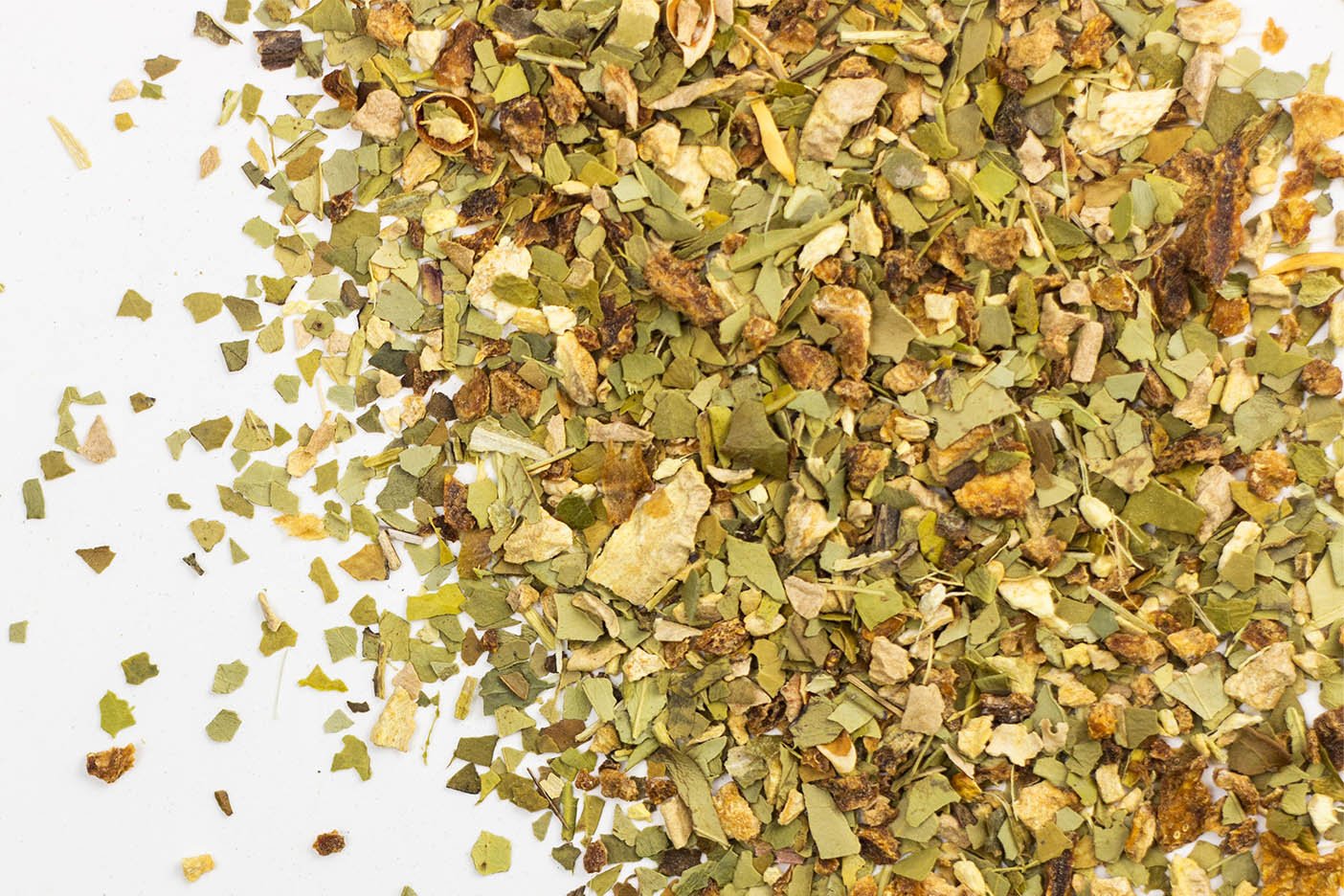 Tea of the Week | Organic Lemon Ginger Mate 🍋🍃
Carly Pearl-Sacks
Hey tea lovers! 
The weather here in southern Oregon is beginning to get hot so we decided to feature one of our favorite refreshing teas this week. 
Organic Lemon Ginger Mate's name perfectly describes the three ingredients that go into it! Let's talk about each of those ingredients next. 
Ingredient Breakdown
Organic Yerba Mate: Yerba mate is a plant that, when brewed with hot water,  is a traditional South African drink that is high in caffeine called maté. Drinking yerba mate tea is a great natural energy booster and can aid in weight loss, lessen depression, and help treat headaches. Additionally, yerba mate is high in antioxidants and has a mild, smooth and nutty flavor making it a great base for this blend. 
Organic Lemon Peel: Lemon peel adds a citrusy flavor to this blend and is a great way to add vital minerals and vitamins to your diet. The antioxidants in lemon peel may also lower your risk of cancer, diabetes, osteoarthritis, and other chronic diseases. 
Organic Ginger Root: Ginger and lemon are a classic flavor combination and it's a delicious blend of flavors in this tea. Drinking ginger teas can help to alleviate nausea, manage blood pressure and sugar, and relieve pain and inflammation. 
Recipe
Try out this refreshing and delicious Ginger Honey Lemonade made with Organic Ginger Mate! 
Video
Ready to learn more about Organic Ginger Mate? Check out our Youtube channel!