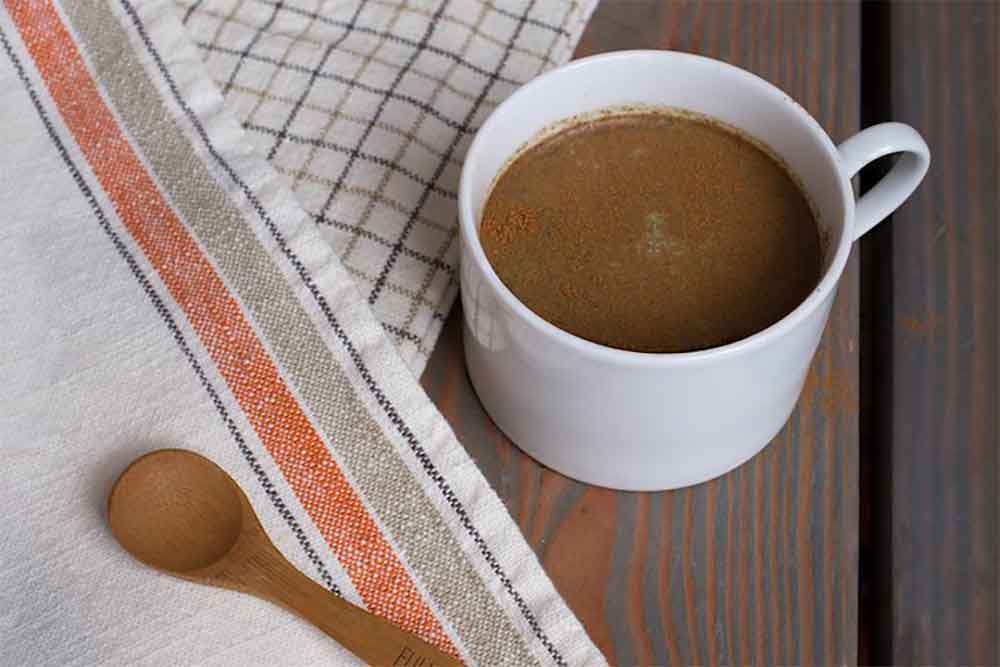 Autumn Spice Matcha Latte
Moriah Sukraw
What better way to celebrate autumn than with spice?
Celebrate the change in season in a small way by making an Autumn Spice Matcha Latte! This latte is the perfect combination of energizing matcha and cozy spices. You will love how easy this recipe is, and you can save even more time when you make it using our electric Matcha Frother!
INGREDIENTS
 - 2 tsp Organic Sweet Matcha Original
- 1/4 tsp allspice
- 1/4 tsp cinnamon
- 1/4 tsp nutmeg (and some extra for dusting)
- 1 cup milk of choice
INSTRUCTIONS
1. Combine dry ingredients (allspice, cinnamon, nutmeg, Organic Sweet Matcha) into your favorite mug and set aside.
2. Using a mason jar, add milk and microwave uncovered for 1 minute (or until small bubbles form on the side).
3. Remove jar and screw on lid. Shake milk until froth is formed at the top and when the milk has doubled in size.
4. Pour into mug with all dry ingredients, and gently stir to combine.
*For faster results, you can also use a milk frother or a steaming pitcher + wand as well.
Autumn and spice and everything nice.
It surely is a nice cup of spice! I hope you enjoy serendipitously sipping to the sights and smells of a new season!