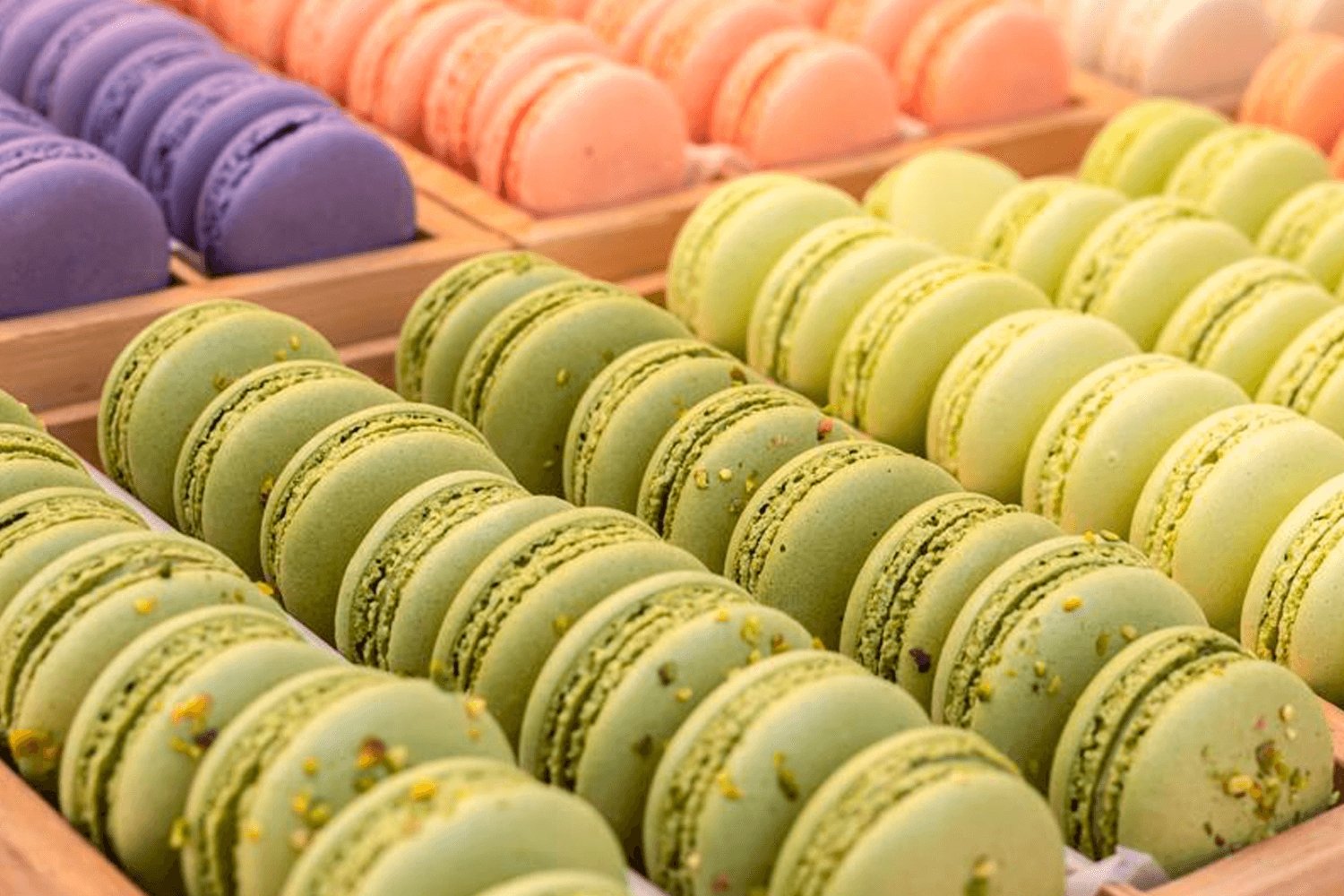 Have You Tried Matcha Ginger Macarons Yet?
Macarons! The iconic cookie of the confectionery world. Not only are they tasty and savory, but they're also notably cute as a button. They can be created in any possible color and flavor, giving cheer to any plain tabletop. Add Matcha to the mix, and you'll instantly become the hit of the party!
Health Benefits of Matcha and Ginger
Matcha has numerous benefits to the body and can be consumed in a variety of ways, from a hot or iced drink to a recipe like these macarons! You can read all about green tea by clicking here. Still, in general, Matcha is an excellent source of antioxidants, can speed up your metabolism, and is a great immunity booster!
And that is just the tip of the iceberg. Combined with the health benefits of ginger, an ingredient that can help reduce inflammation in the body, you have a recipe for a great tasting, healthy dessert.
Preparation - Matcha Ginger Macarons
This delicious treat requires two preparation steps: crafting the Matcha cookie base and preparing the ginger-flavored buttercream filling. This recipe will take approximately 30 minutes to make, so grab your favorite cup of tea and follow the instructions below!
For the Cookies
Confectioners' sugar — 142 gms

Fine almond flour — 115 gms

Matcha green tea powder — 1 tbsp

Egg whites — 89gms, room temperature

Granulated sugar — 71 gms

Cream of tartar — a pinch
For the Ginger Flavoured Filling
Softened butter — 3 ounces

Confectioner's sugar — 1 ½ cups

Sour cream — 2 ounces

Grated ginger — 1 ½ teaspoon

Ground cardamom — ½ teaspoon

Ground cinnamon — ½ teaspoon

Crystallized ginger — ½ finely chopped cup

 
Instructions
Cookies: 
Start by adding the almond flour, confectioner's sugar, and the matcha powder in a food processor and grind till fine. 
Sift the mixture into a container, while in another bowl whip the egg whites and cream of tartar and mix thoroughly.
As you mix, gradually add the granulated sugar allowing for proper blending.
Once the egg whites form stiff peaks, mix the dry ingredients in and fold them. Next, transfer the mixture into a piping bag and pipe out the size you would like your macaroons to be. 
Leave the cookies to rest for about 15 minutes to allow them to form a crust.
As they sit, preheat the oven to 350 degrees for 15 minutes. After 15 minutes, place your green tea cookies into the oven and bake for about 12 minutes. When finished, the surface of the macaron cookies should be smooth; let them cool.
The Filling:
Start by beating the butter in a mixer until it is creamy, then add the confectioners' sugar slowly to gain a smooth and thick texture. Proceed to add the sour cream, grated ginger, cardamom, and cinnamon. Mix wholly to form a smooth paste. 
Assembly
The last fun step of the process is the assembly of your Matcha macarons. Pipe the filling between two macaron crusts. Repeat with remaining cookies, and just like that, you are done!
Take Away
Making delicious Matcha ginger macarons is simple. All you need is a good recipe and love. Create beautiful Matcha macarons and share the love. Let us know what you think about this recipe by leaving a comment down below!
Author's Bio
John Fields is a freelance writer with a landscape degree. Besides writing, he really enjoys cooking in his free time, as it is John's true passion. He has plenty of recipes, kitchen tools, and cooking tips worth trying, and he is ready to share it with others. John's ideal readers are aspiring home cooks, who are willing to learn, and nature lovers, who want to improve their garden and landscape. You can learn more about John by clicking here