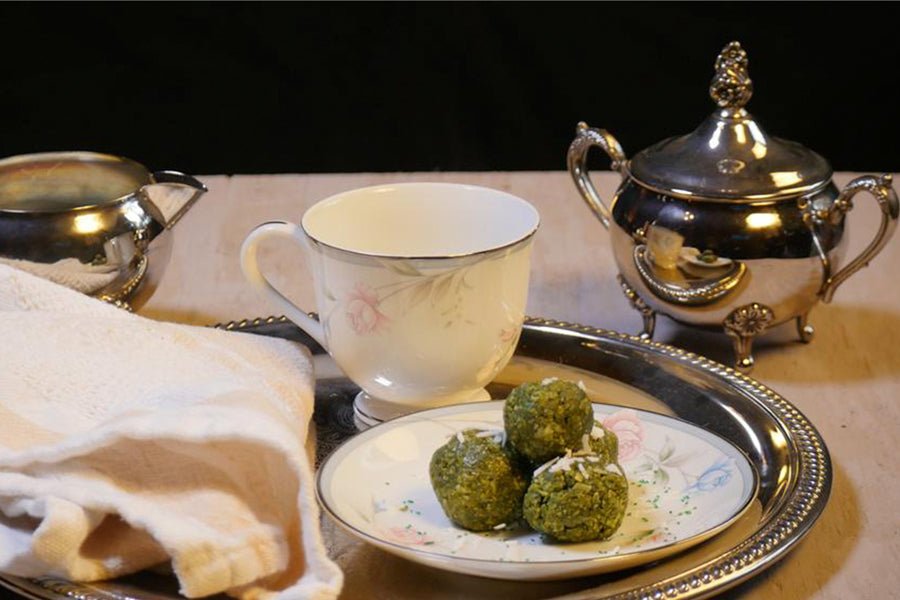 Matcha Energy Protein Bites
Moriah Sukraw
Life Gets Crazy.
It's not exactly just a statement; it's a fact. Balancing life with its demands can be a tricky task, and it's hard to meet experts who can guide you through the ins and outs of learning this balance. Thankfully, I have found refuge in quick and EASY recipes that not only give me energy, but also provide protein to help me power through my day. This is where I have found some of my #matchastrong!
I have found that these bites are an easy way to keep my energy up, as well as keep me motivated to establish more protein in my daily lifestyle. This recipe that I'm sharing today is handy to have before workouts, during breakfast, or as a snack throughout the day to keep you moving. And let's also not forget that it is TASTY!
Prep time: 5 minutes || Total time: 5 minutes
Matcha Coconut Energy Bites
 Ingredients
-1 cup shredded coconut, unsweetened
-4 tbsp almond flour
-2 tbsp maple syrup, more or less to taste*
-1 tbsp coconut oil
-1 tbsp matcha green tea powder
-1 scoop protein powder of your choice (I use vanilla Vega powder)
*I personally prefer less sweet matcha bites, but if preference drives you to make some a little sweeter, adjust the amount of syrup and coconut oil. For example, if using 3 tbsp of maple syrup, use 1/2 tbsp of coconut oil, etc.
Instructions
1. Blend everything together in a food processor.
2. Shape into 1" balls.
3. Enjoy, and keep refrigerated!
No Joke... It's that simple!
Especially when you can't afford to spend a large portion of time investing in making small treats, these are the perfect go to. Now that spring is in the air and my motivation to be outside and keep my schedule busy, I just take them with me everywhere I go!
Now it's your turn! Try it out, and see what you think. We want to hear your thoughts!
Recipe by Living Well Mom.