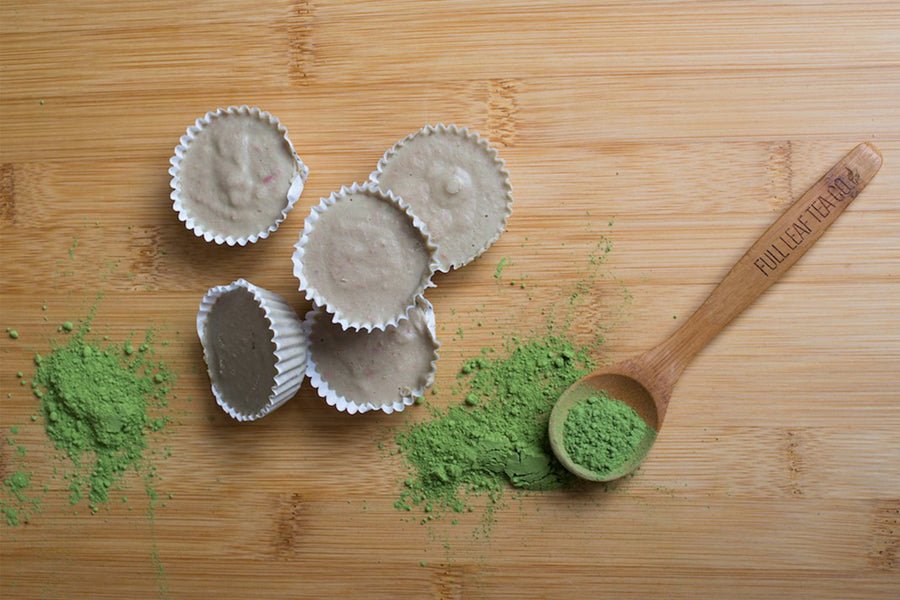 Strawberry Matcha Milkshake Fudge
Moriah Sukraw
Delightfully delectable in the tiniest morsel.
As we slowly exchange the summer treats for autumn ones, I thought I would share one that's been a crowd preference.This treat has been a fruity favorite of mine for a few years now. And out of nowhere ingenuity struck – what about adding matcha to the mix? Now is it not only a frosty raw vegan treat, but a matcha-ized one. I tend to alternate back and forth between honey and maple syrup as ingredients, mostly because they each have different sweetness qualities that I am still trying to decide which bests the other. The strawberries and honey or maple syrup add a sweet taste to the grassy notes of matcha.
Sara Faith Photography and I have a wee obsession with tiny things. This recipe just feeds that obsession because the easiest way to eat the fudge is to put it in a mini cupcake tray and pop it out into bite size pieces, and those pieces are just so cute and fun. It's hard to eat just one! Trust me, I've tried. Many times.
INGREDIENTS
- 6 – 8 large strawberries, hulled
- 6 – 8 tbsp raw honey (or sweetener of choice, i.e. maple syrup, agave, etc)
- 1 tbsp vanilla extract (optional)
- 8 tbsp coconut oil
- 1/2 cup cashew nuts soaked in water for at least an hour OR 1/2 cup cashew butter
- 2 tbsp raw coconut flour
- 2 tsp Organic Premium Matcha
*For a smaller batch, simply halve the recipe
INSTRUCTIONS 
1. In a blender, blitz the strawberries to create a puree. You should end up with approximately 140 ml, though it doesn't need to be exact. Mix in the maple syrup and vanilla extract.
2. Pour in the coconut oil and cashew butter (or cashew nuts, soaked and dried) and blend until a smooth, milkshake-like mixture forms. Add the coconut flour and matcha, and blend again until thickened. Taste and adjust sweetness, if needed.
3. Using an ice cream scoop or spoon, scoop the mixture into a chocolate mold or small cupcake tray lined with cupcake liners. Put in freezer to set.
4. Milkshake fudge should keep in the freezer for up to a couple of months. Or, keep it in the fridge for a slightly softer texture for a few weeks.
Tiny frosty fun!
Recipe developed by Wallflower Kitchen.