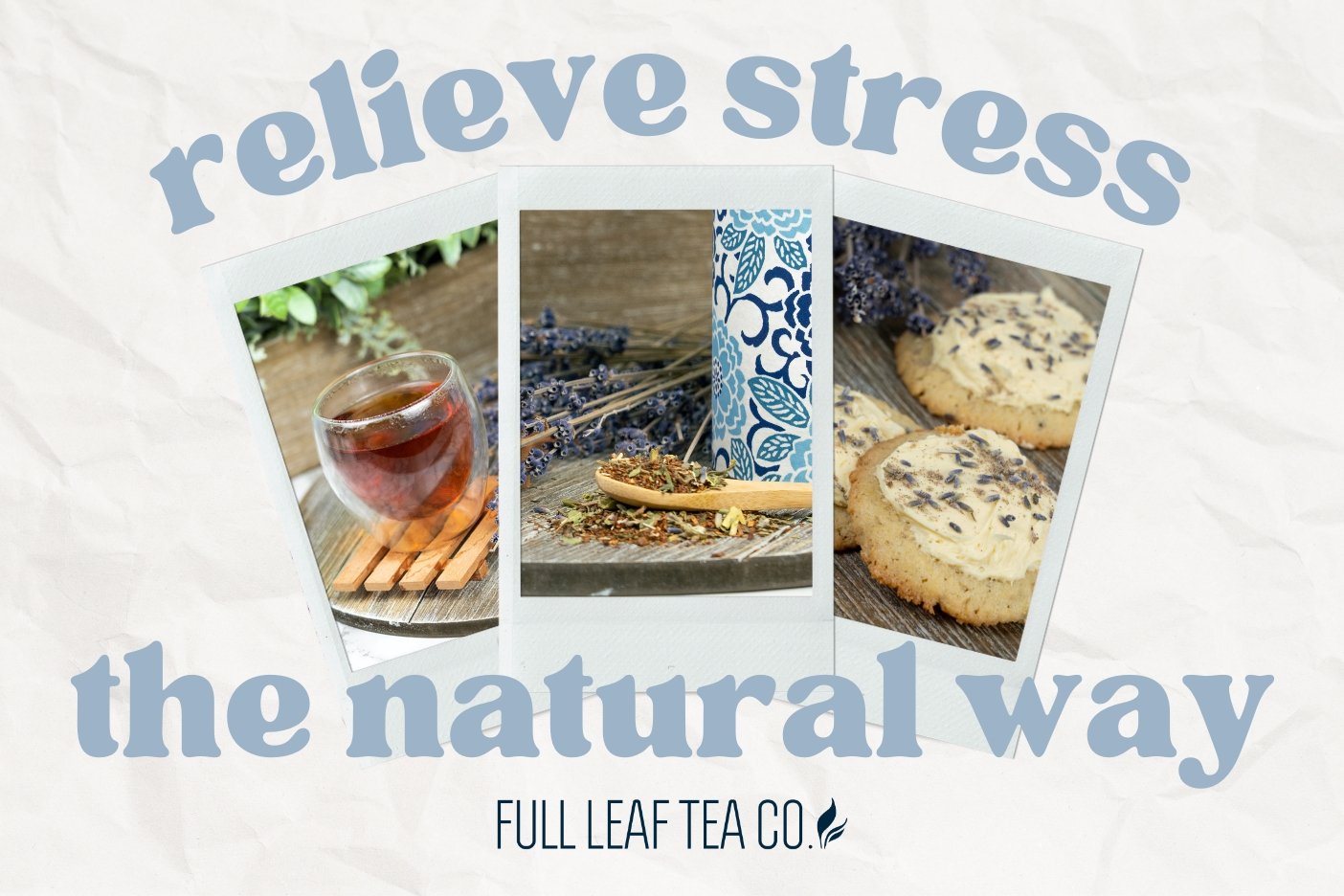 Organic Relieve Stress 😌 | Tea of the Week
Carly Pearl-Sacks
Hey tea lovers! As we are beginning April, it's a great time to take a deep breath and destress. If you need a little assistance with that, this herbal tea is perfect for you. Let's talk about Organic Relieve Stress Tea today.
Ingredients
Organic Rooibos: Rooibos is a South African herb full of antioxidants. This herb has been studied for its effects on stress. Rooibos has been shown to lower the production of cortisol which in turn can help lower the body's response to stress and help improve sleep. 
Organic Passion Flower: This unique looking flower has been documented for its therapeutic properties. Studies have shown that passion flower tea is beneficial in lowering stress which in turn can help to relieve anxiety, depression, and insomnia. 
Organic Lemon Balm: Lemon balm is a member of the mint family and is known as a calming herb. Lemon balm has been used since the Middle Ages to treat anxiety and stress. Studies have been done with lemon balm to show that this herb can help reduce cortisol levels and help the body handle physiological stress. 
Organic Holy Basil: Holy basil, also known as tulsi, has been a frequently recommended herb to help with stress and anxiety. Ayurvedic practitioners commonly use it in their practices for these ailments. Holy basil is considered an adaptogen which means it adapts to what the body needs at the time and increases the body's ability to handle stressors.
Organic Lavender: Lavender's aroma is a popular treatment to soothe the body and mind. Drinking lavender tea has also been shown to help the body destress and relax. Lavender can also help to promote better sleep, skin health, and mood. 
 Recipe
Want to make something unique and fun? Check out these delicious tea cookies made with Organic Relieve Stress tea! 
Video
Want to learn more? Check out our video all about Organic Relieve Stress Tea.