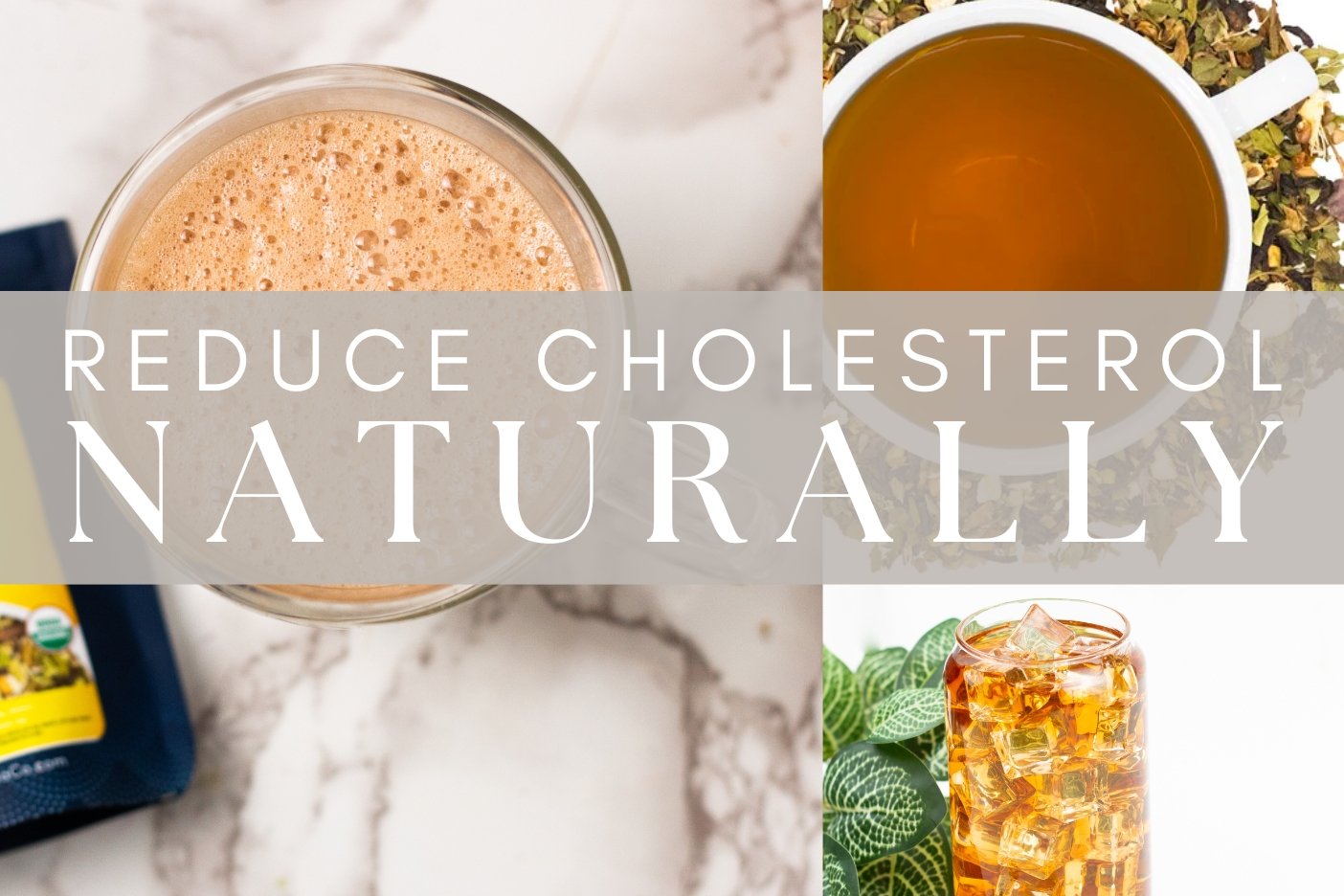 Organic Cholesterol Control ❤️‍🩹 | Tea of the Week
Carly Pearl-Sacks
Hey tea lovers! 
This week we are checking out another newer blend specifically geared towards those who are working on naturally lowering their cholesterol. Organic Cholesterol Control Tea is a lightly spiced and minty blend based with pu-erh.
Ingredients
Organic Pu-Erh: Pu-erh is the base of this blend. This unique tea is sun dried and then lightly fermented causing the tea leaves to darken in color and change flavor. Pu-erh appears in this blend because it helps to produce lovastatin which is used to treat high cholesterol. Because of this, pu-erh can lower risks of heart disease and is an anti-inflammatory tea. 
Organic Peppermint: Peppermint adds a refreshing minty flavor to this blend and can aid in lowering cholesterol because it helps to body to produce bile which puts cholesterol to better use. Peppermint leaves also contain flavenoids, vitamins and minerals which support the immune system.
Organic Ginger Root: Ginger adds a light spiced flavor to this blend and has been shown to help reduce not only LDL cholesterol but also total cholesterol and triglycerides. Ginger also helps to soothe the stomach and digestive system. 
Organic Fenugreek: Fenugreek has been a popular natural supplement for natural cholesterol reduction. Studies have shown that fenugreek can lower elevated LDL cholesterol levels and triglycerides in the blood. Fenugreek has also been shown to be beneficial for boosting metabolism. 
Organic Holy Basil: Holy basil, also known as tulsi, has been studied to show lowered stress-induced cholesterol. In addition, these studies showed lowered  total cholesterol in the kidney, liver, and heart.
Recipe
Try this fun hot cocoa recipe to spice up your tea time!