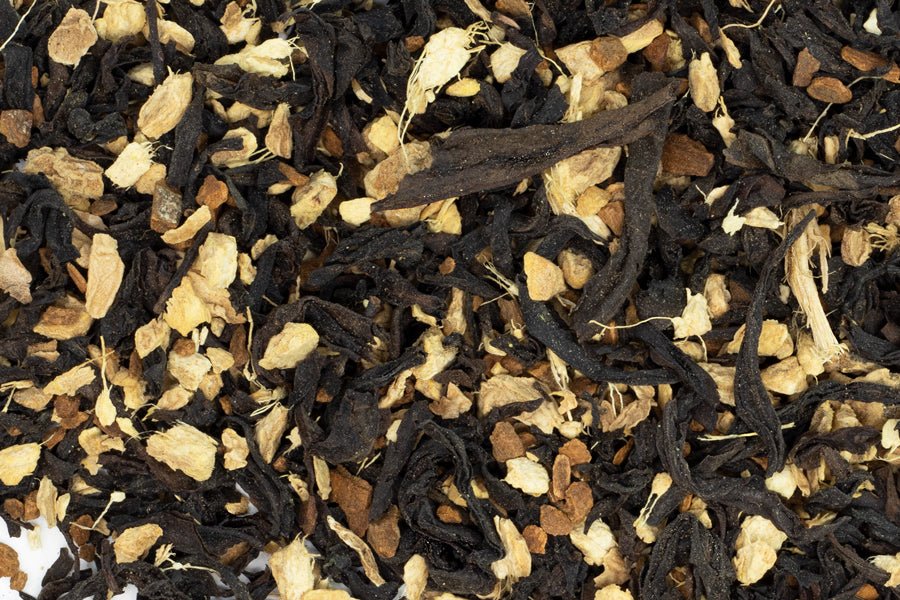 Spicy N' Skinny
Moriah Sukraw
What do Oolong, ginger, and cinnamon all have in common?
Simple. Organic Skinny Natural Tea!
Happy Hump Day, as well as Wellness Wednesday! The perfect way to power you through the rest of the week. One of my favorite wellness tea blends remains Organic Skinny Natural. In my personal experience, I love drinking it first in the morning, after a workout, and at night (which, coincidentally are the best times to drink, as it helps with the weight loss process). It combines three of my favorite things and packs them into a powerhouse detox tea. while keeping a wonderful flavor. The clean taste provides an unforgettable experience. It's brilliant!
Ginger
Let me start off by saying that ginger is a superfood worthy of the title. Not only does it hold some of the same properties as Oolong tea, allowing you to burn more body fat, but its properties have long been used for medicinal purposes in Southeast Asia where it is primarily found. Some of these include aiding in digestion, reducing nausea, and fighting symptoms of both the flu and the common cold. Because it works as an anti-inflammatory, it has also been shown to reduce muscle soreness and the pain resulting from soreness. For a consistently active person, this is hugely beneficial to help keep you moving despite post-workout aches. If that isn't enough to convince you, it also helps you to feel fuller faster, which aids in weight loss. Convinced?
Cinnamon
Cinnamon chips are special too - much like ginger, it aids your body in burning belly fat! It beholds antioxidants and also serves as an appetite suppressor. Its anti-inflammatory properties, again, help reduce post-workout soreness. And to top it off, it has a wonderful flavor!
Oolong
Oolong tea has a very light and florally flavor; a very delicate and particular taste. This aids well to its metabolic boosting properties, allowing it to burn more fat and calories by 12%! I love how its delicate flavor adds a subtle sweetness to the more spicy elements of ginger and cinnamon. This creates a well-balanced taste and experience!
Basically, gingersnap (but deconstructed).
The flavor of this tea heavily reminds me of gingersnap, yet in a deconstructed form. It quite possibly could be the ginger talking, however... In any case, it gets me excited for Christmas in subtle ways - just enough to want to still enjoy the coming summer months. I hope you begin to enjoy this tea just as much as I do!