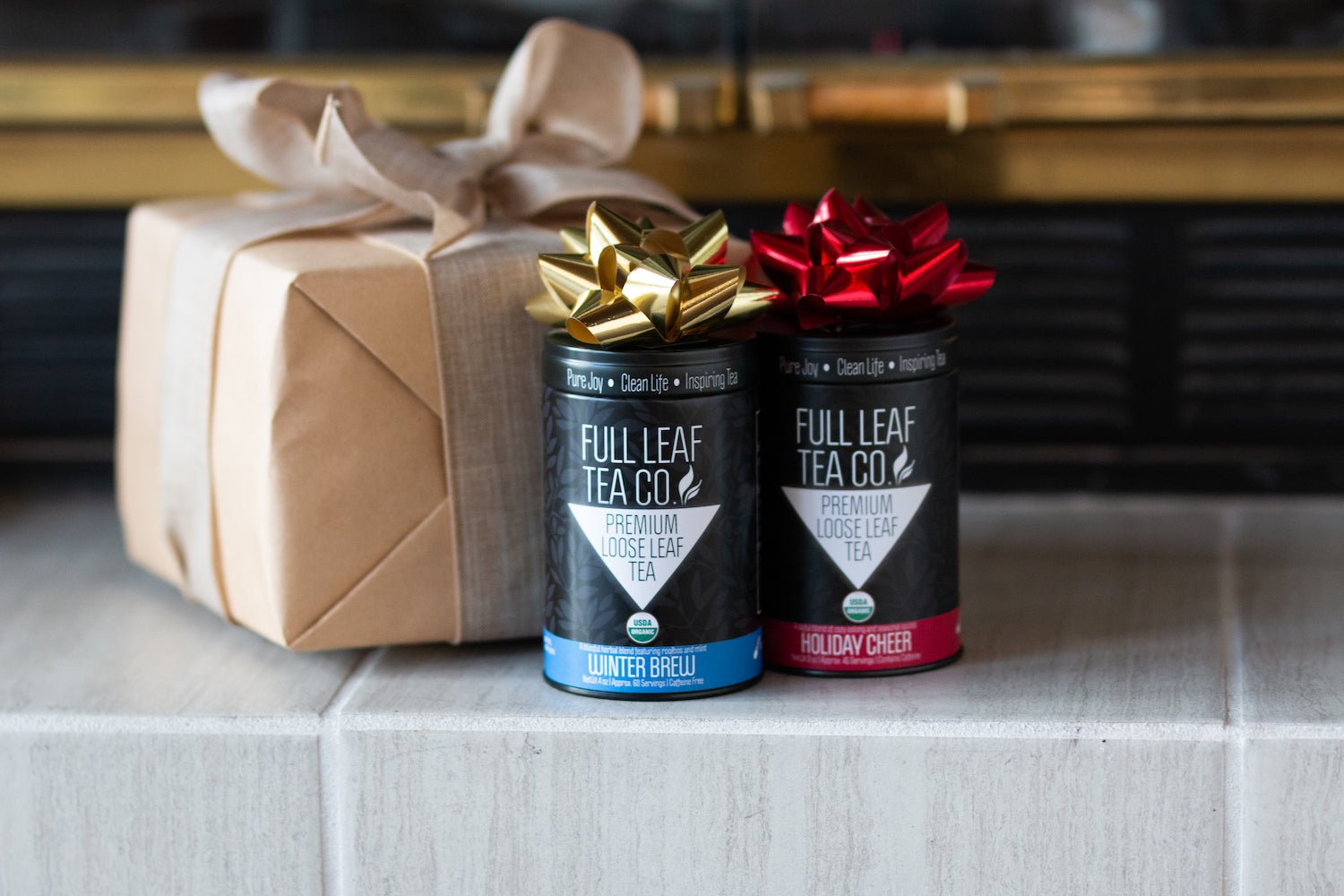 2022 Holiday Gifting Guide
Lauren LePari
2022 Holiday Gift Guide
One of my favorite times of the year is approaching! Layered clothing, hot teas, and gift-giving to those whom I care about the most. We've built a complete gifting guide for tea lovers of all types – complete with loose teas, matcha, accessories, and ordering tips!
Ordering Tips
This year's holiday shopping will look similar to last year, with some changes. Expect shipping partners like USPS, FedEx, and UPS to experience delays – and beat them by ordering early!

Personalize your gifts this season by adding a personalized note on the cart page. Want to hide pricing on your gifts? Make sure you check "Is this item a gift?" and select "yes" on the cart page.

Are you purchasing a subscription for a loved one? We highly recommend creating an account so you can easily pause, skip, or cancel your subscriptions.

Lastly, if you're ordering for Christmas, we highly recommend an order deadline of December 10th, allowing up to two weeks for your gift to arrive before Christmas.

Gift-giving is a rewarding but often challenging thing to do. What do you get them? Will they like what they get? What happens if they don't? Below we've listed some popular and great gift options for a friend or loved one. Our 30-day return policy backs every order, allowing you to exchange or return for a full refund! Let's take a look at these great gift ideas!
Organic Holiday Cheer - Holiday Favorite
With the rich nutty flavor of Oolong, the spices of cinnamon and cloves, and the rich aroma of anise, this tea warms the soul. A popular gifting tea for the holidays, it's not a surprise this tea makes it to our list of must-have gifts!
Organic Winter Brew
Cozy up with a cup of Organic Winter Brew! This herbal blend is the perfect combination of warm spices and frosty mint. One sip takes you away to a winter wonderland! This tea is caffeine-free, making for a great evening tea by the fireplace.
Organic Mullein
As one of the most requested and popular new teas, Mullein is a fantastic herb for respiratory wellness. Its tasty mild flavor, reminiscent of peppermint, is a delightful introduction to the health benefits of Mullein, including clearing airways and providing inflammation relief.
Wellness Subscription Box - For The Tea Explorer
Send a monthly supply of curated wellness teas complete with separate tea bags! Our new wellness subscription box comes in monthly or annual subscriptions at up to 50% off retail pricing! Your monthly surprise could include popular classics like Sleeping Tranquilitea, Beauty Me, and Lung Health, as well as new wellness teas like Mullein, Migraine Relief, and Allergy Relief; plus dozens more! Each box includes a 30% discount exclusive to subscription members!
Matcha Starter Kit - For The Matcha Lover
The most popular gift we see is our Matcha Starter Kit. This kit comes with a matcha bowl (chawan), matcha whisk (chasen), and a matcha scoop (chashaku). Optionally, add either Ceremonial or Organic Premium matcha for a complete matcha setup! Our matcha kit is excellent for crafting matcha traditionally and making a delicious matcha latte!
Loose Leaf Tea Samplers - Can't Go Wrong
Send your friend or loved one a variety pack of loose leaf teas with one of our loose leaf tea samplers! Popular options include our Holiday Sampler, Matcha Sampler, Chai Sampler, and more! (Pictured: Holiday Sampler)
Marbled Tea Set - The "WOW" Gift
An elegant tea set to dress up your kitchen in style. This set can brew tea for four. This ceramic teapot has a durable, sleek feel with a beautiful marbled gold finish. Available in either white or black, these limited edition tea sets look gorgeous in any kitchen!
Ceramic Grey Tea Set - Classic & Sleek
A modern approach to teaware, our ceramic grey tea set is a more affordable option than our marbled tea set. A real bamboo handle arched beautifully over a natural grey teapot for a charming, natural look. This tea set comes with four matching 5-ounce teacups and a genuine bamboo tray.
Loose Leaf Tea Canisters - For The Tea Collector
Is your friend or loved one a tea connoisseur? Look no further, they would love one of our eight different tea canisters! From natural wood to floral designs and more – our canisters make tea storage fun and unique! (Pictured: Japanese Floral)
Full Leaf Gift Card - Everyone On Your List
An easy gifting classic – our Full Leaf Gift Card is an excellent digital option delivered straight to your email! Great as a companion to physical gifts, last-minute gifting, or on its own, you can't go wrong with a gift card!