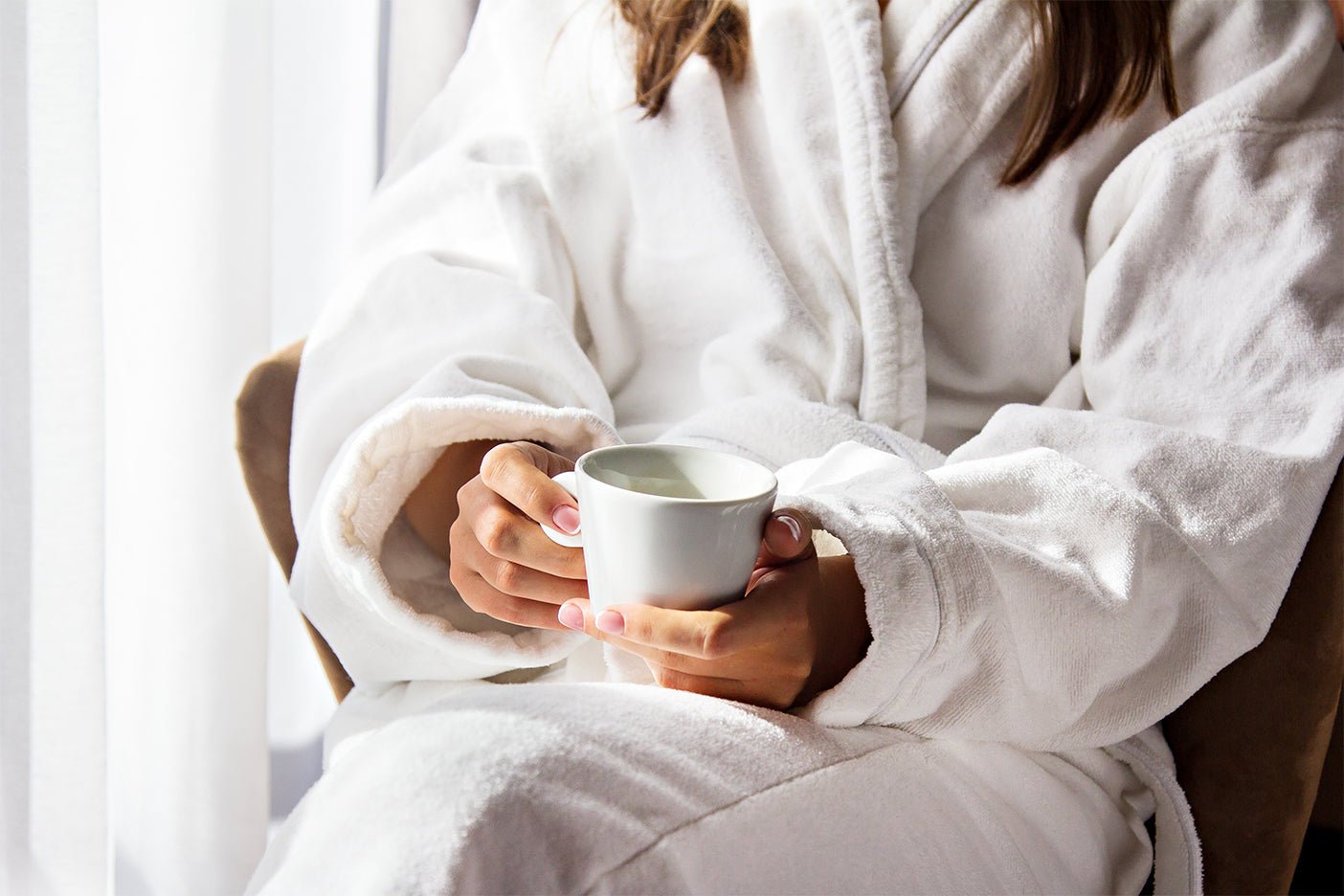 Married to Tea
Taryn Nugent
Wedding Preparation: What to do Months Before
Planning for a wedding can take a lot out of a person. If you don't have a wedding planner, it's important to take those moments to yourself to enjoy the process. Our Organic Stress Relief Program includes Herbal Comfort and Stress Relief teas. These teas are designed to help get rid of both physical and mental stress. Our stress program comes with a calendar to keep track of the teas as you drink. It also includes an easy to use infuser flask to enjoy the teas on the go, as well as teabags for easier clean up.
You can enjoy a cup of Organic Herbal Comfort in the morning while you pick out wedding colors and dresses. Then, finish the day with Organic Relieve Stress as you chip away at the decor options. Allow yourself to unwind and enjoy checking each item off the wedding task list.
As you pamper yourself and prepare for your big day with workouts or diets, let our Organic Beauty Program help you to look and feel your best. This program features our Pink Tea and Beauty Me tea. These are meant to gently detox the body and help improve skin and hair health. 
Our Organic Pink Tea helps give a boost of caffeine for the morning while balancing hormones and boosting antioxidants. The Organic Beauty Me Tea is caffeine-free and helps support hair and skin health as well as a good night's sleep. You can run the Beauty program simultaneously with the Stress Relief program for the best wedding day results.
Wedding Day Details: Party Favors & Signature Drinks
We can also help you on your big day as a source of guest party favors, or by providing the key ingredient to your signature drink! We have many specialty recipes for both alcoholic and non-alcoholic drinks alike, with surprising tea combinations. 
You can browse our Full Leaf Tea Blog to find recipes with loose leaf tea, or our Matcha Blog to find specialty matcha drinks. Feel free to email us at customers@fullleafteacompany.com for more drink ideas and bulk tea pricing.
When it comes to wedding favors, many stress over what guests should be sent home with to remember their big day. Sharing your favorite tea can provide a personal touch while reminding guests of your special day every time they drink a cup. With a large volume order, we can help put together sample tins of your favorite tea, or offer a by-the-pound price if you're wanting to repackage them into favors yourself.
If you think your favorite tea is too taste-specific, we can always help with volume discounts on accessories or a
variety sampler
of your choice. Whether you want to send guests home with a memento big or small, we can work with you to make your big day special.