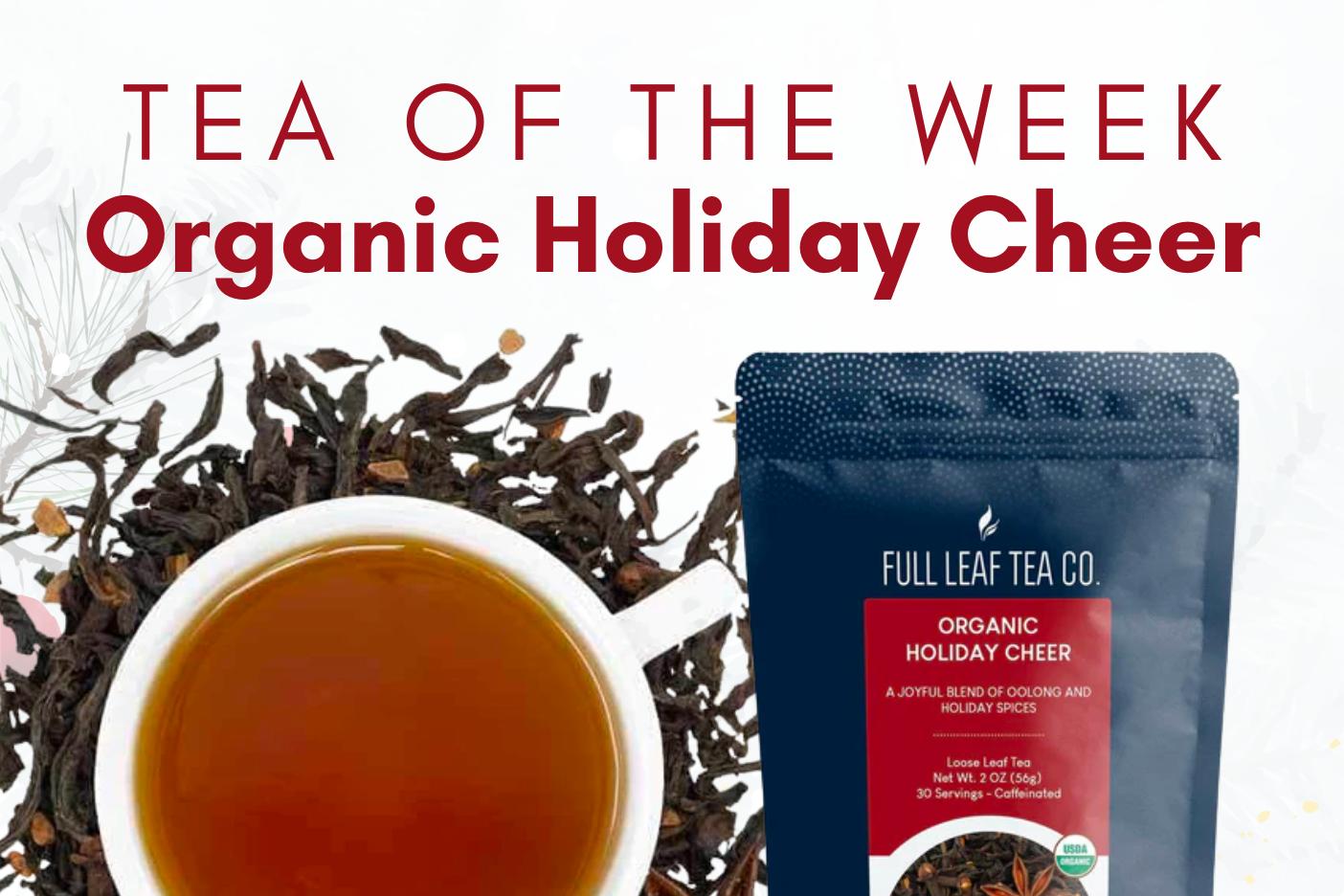 Organic Holiday Cheer | Tea of the Week
Carly Pearl-Sacks
Hey tea lovers! 
This week, we are focusing on our holiday classic tea; Organic Holiday Cheer! This tea is filled with rich notes of oolong and warm spices, making it a winter staple. ❤️ 
Ingredient Breakdown
Organic Oolong: Oolong is the base of this blend and lends a rich and nutty flavor. Oolong is a fascinating tea for a few reasons! Oolong roughly translates to "black dragon" which some people can see in its twisted, dark colored tea leaves. In terms of benefits, oolong has plenty! This tea is shown to improve calorie and fat burning along with being high in an amino acid called L-theanine which contributes to improved brain activity, better sleep quality, and reduced stress and anxiety.
Organic Star Anise: Star anise is one of my favorite herbs because of its unique shape! In traditional Chinese and folk medicine practices, star anise tea has been used to fight respiratory infections, nausea, constipation and other digestive issues. 
Organic Cloves: Cloves are a popular ingredient for their flavor but they are also a great antiviral and antiseptic for the body. From fighting infection to boosting antioxidants, cloves are just what the body needs during cold and flu season! 
Organic Cinnamon: Cinnamon adds a delicious flavor to this blend along with being great for fighting infections because of its high antioxidant properties. Cinnamon has also been shown to help reduce inflammation and blood sugar levels, improve heart health, and even aid in weight loss. 
Contains Organic Clove & Organic Anise Essential Oil
Want to try a fun twist on Organic Holiday Cheer? Check out our recipe here!