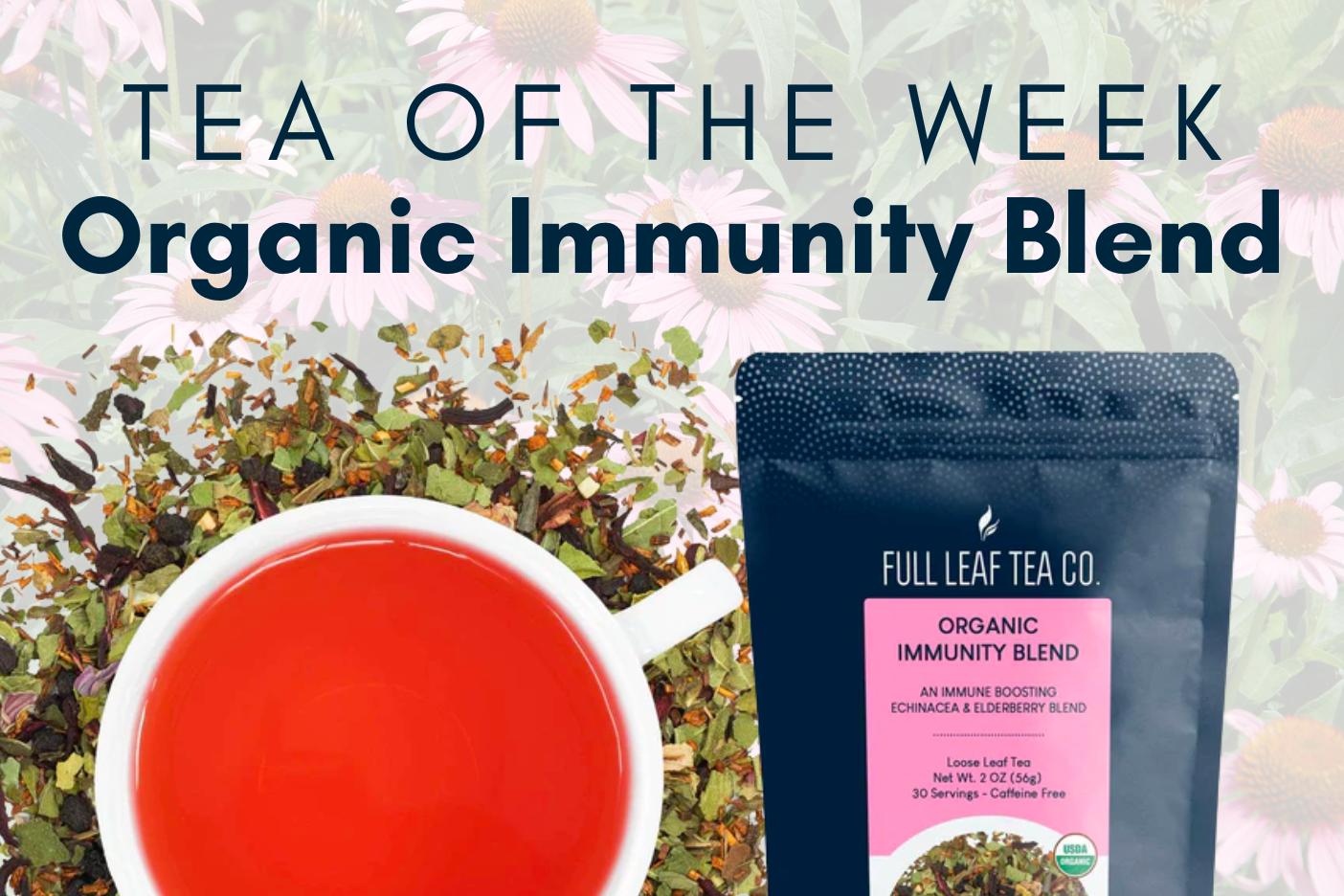 Organic Immunity Blend 🍃 | Tea of the Week
Carly Pearl-Sacks
Hey tea lovers! 
It's still cold and flu season which makes it the perfect time to boost your immune system with a hot cup of Organic Immunity Blend. This tea is lightly minty and fruity and is delicious by itself or made into a fun recipe! 
Ingredients
Organic Rooibos: Rooibos is a South African herb and makes up the caffeine-free base of this blend. Rooibos has 6x the antioxidants of a cup of green tea along with containing polyphenols which make it a great immune boosting ingredient. 
Organic Echinacea: Echinacea is a beautiful ingredient that has many great benefits for cold and flu season! This plant not only helps to boost immune function but also relieves pain, reduces inflammation, and alleviates cold and flu symptoms. 
Organic Elderberries: These little berries carry a punch of antioxidants along with a lightly tart and fruity flavor. Elderberries have been shown to help reduce cold and flu symptoms as well as cleansing the body. 
Organic Peppermint: Peppermint gives this blend a delicious minty flavor and is also packed with numerous health benefits including supporting digestive and respiratory health. 
Organic Hibiscus: Besides tasting delicious, hibiscus flowers have a myriad of health benefits! These include aiding in digestion, boosting the immune system, and promoting weight loss.
Recipe
Want to try a yummy tea latte with Organic Immunity Blend? Click here!