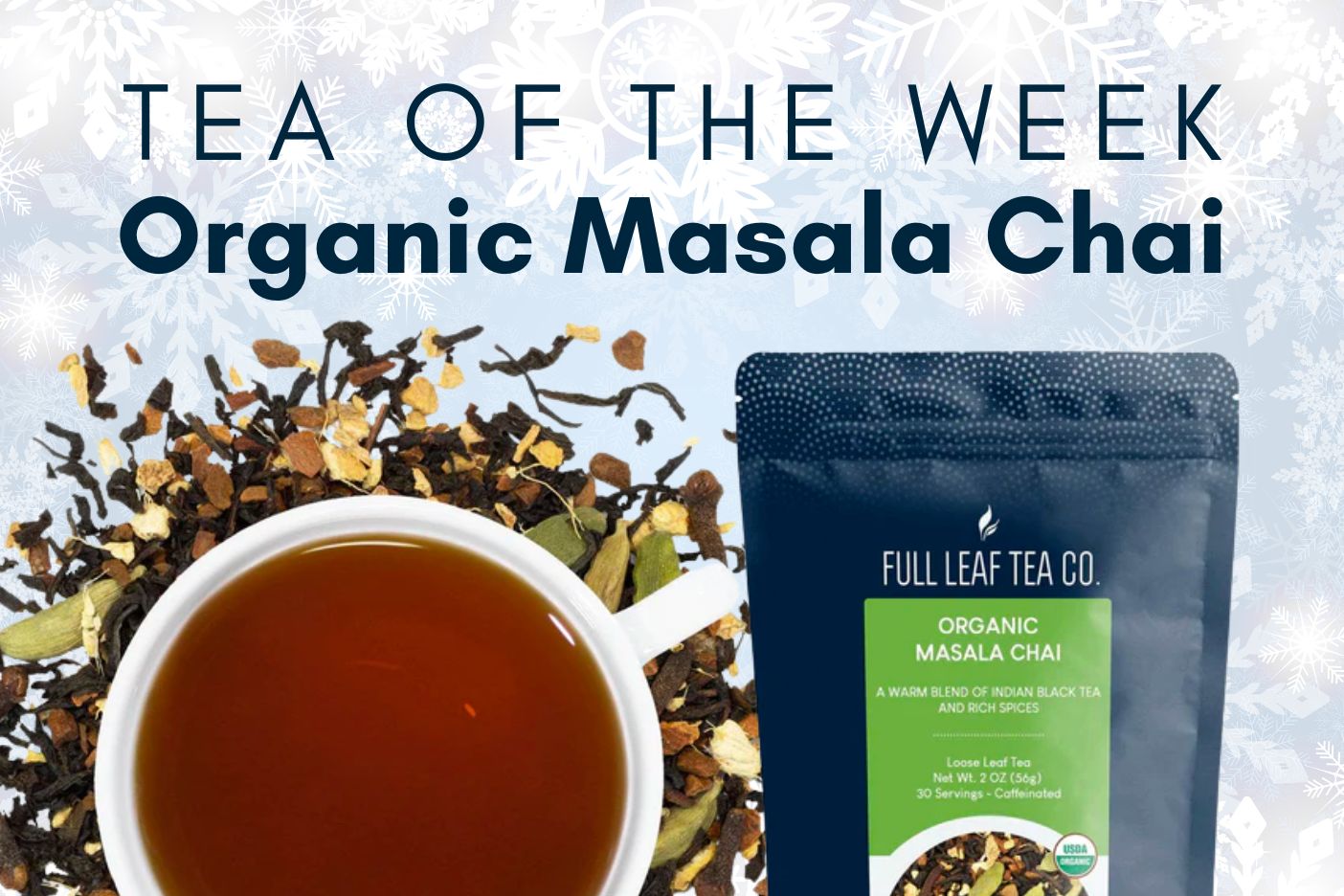 Organic Masala Chai 🫖 | Tea of the Week
Carly Pearl-Sacks
Hey tea lovers! 
We are back after a busy Black Friday and Cyber Week to bring you one of our holiday classics, Organic Masala Chai! 
Our take on a delicious chai includes 5 USDA organic ingredients and TONS of flavor. Let's take a look at each ingredient now. 
Ingredient Breakdown
Organic Black Tea: Our Organic Masala Chai begins with rich black tea which, along with being a delicious base, has numerous health benefits! Black tea it full of antioxidants and has been shown to decrease heart health risks, improve metabolism, support gut health, and provide long-lasting energy and focus. 
 Organic Ginger Root: Ginger is an ingredient with tons of health benefits and a warm flavor. Ginger can help to reduce pain, inflammation, and nausea. Ginger can also help manage weight, blood sugar levels, and blood pressure! 
Organic Cinnamon Chips: Cinnamon is a great ingredient for heart health, weight loss, and blood sugar levels! Additionally, cinnamon has been shown to help with menstrual cramps and inflammation. 
Organic Cardamom: Cardamom pods add a touch of color to this blend along with helping to open airways and clear blocked sinuses. Cardamom has an invigorating scent that helps to relax your airways. 
Organic Cloves: Cloves have antiseptic, antiviral, and antimicrobial properties which make them a great ingredient for fighting off and preventing viral infections. Cloves have also been shown to promote healthy skin! 
Recipe
This delicious spin on hot cocoa would be the perfect Christmas morning drink!