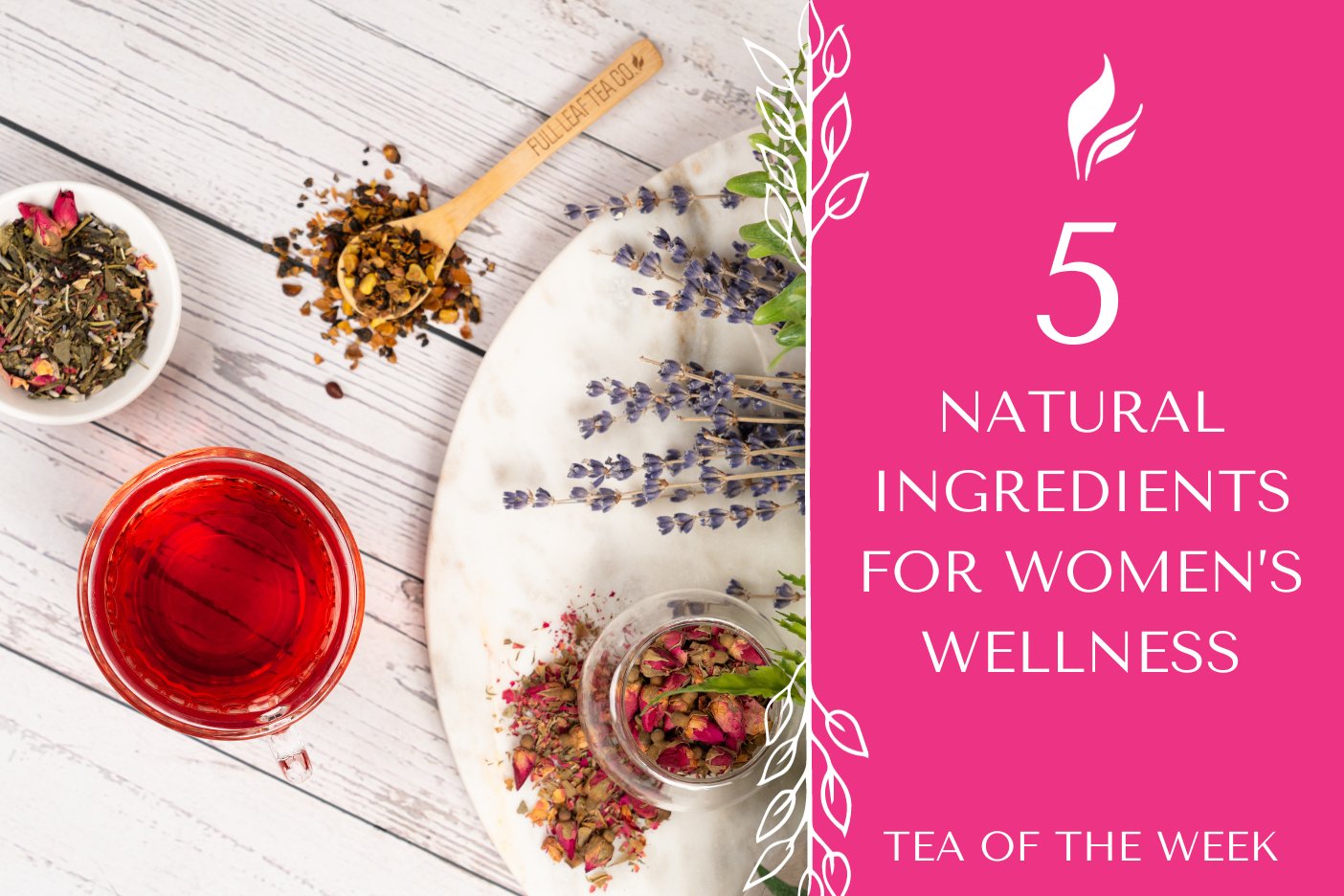 Organic Pink Tea 💗 | Tea of the Week
Carly Pearl-Sacks
Hey tea lovers! This week, we are excited to feature Organic Pink Tea, a caffeinated blend of 5 ingredients designed to promote overall women's health, prevent and help heal UTIs, and aid in hormone balance. 
Organic Pink Tea is a part of our Women's Wellness Collection. For Breast Cancer Awareness Month, we are donating 100% of the profits from the teas in the Women's Wellness Collection to the American Cancer Society.
Ingredients
Organic Green Tea: 

Green tea is rich in antioxidants, particularly catechins, which help combat free radicals in the body and reduce oxidative stress, along with supporting healthy skin and hair. Additionally, green tea can help improve digestion, balance hormones, lower risks to heart health, and contains L-theanine which helps regulate anxiety and stress. 

Organic Lavender: Along with being great for stress relief, lavender can help relieve insomnia, lessen menstrual cramps, balance hormones, and boost antioxidants for increased immune health.
Organic Hibiscus: Hibiscus gives this tea a beautiful pink hue along with having plentiful benefits for women's health. Hibiscus can act as a muscle relaxer, relieving painful menstrual cramps and joint pain. Additionally, hibiscus is beneficial for heart health and blood pressure management. 
Organic Rose Petals: Rose petals help with stress reduction, pain management, and boosting antioxidants. The antioxidant and Vitamin C levels in rose buds can help support the immune system, reduce inflammation, and improve heart health. 
Organic Saw Palmetto: Saw palmetto is a common ingredient in women's teas for its numerous benefits! Saw palmetto can

 help regulate hormone levels for more regular menstrual cycles and prevention of hormonal acne along with helping manage painful cramps. Additionally, this plant can be beneficial for anyone who experiences UTIs often as it helps to prevent and heal UTIs. 
Video
Watch a video all about Organic Pink Tea!
Recipe
Make a delicious mocktail using Organic Pink Tea!