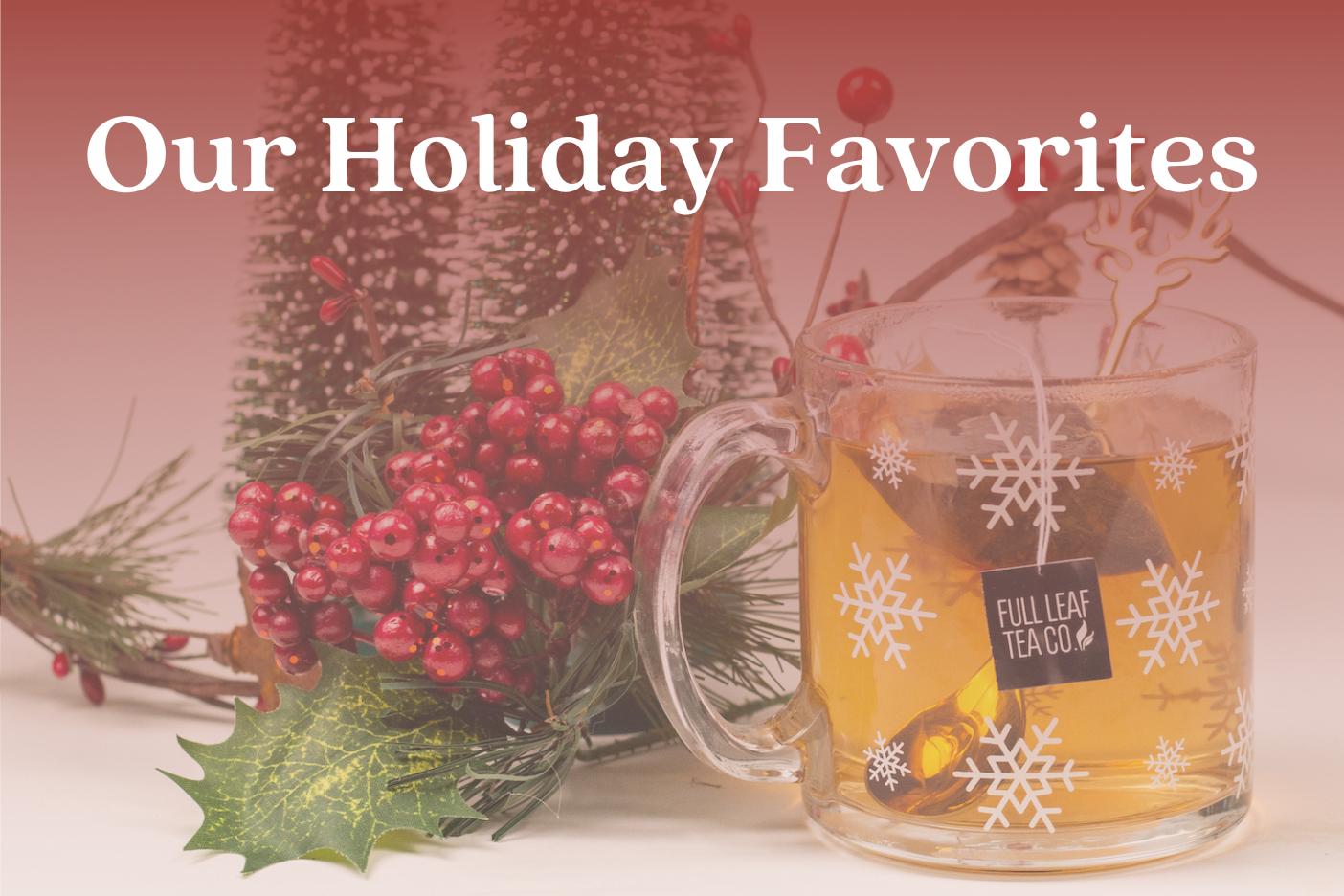 It's that time of year when the leaves are changing, the mornings are icy, and a cup of hot tea is the perfect drink! We wanted to share our three favorite holiday teas to make those chilly days feel cozier. 
Organic Masala Chai is a classic winter favorite (and staff favorite). Full of rich spices and smooth black tea, this blend makes the perfect morning wake-up drink with some milk or by itself. Try adding some eggnog for a spiced treat! 
If you're looking for a morning tea full of spices that isn't chai, our Organic Holiday Cheer is a different take on a winter blend but with a sumptuous oolong base and warm spices including star anise, cloves, and cinnamon. 
For an evening blend to wind down after a long day, I adore our Organic Winter Brew. This lesser known blend is a caffeine free alternative to classic black tea winter blends. With a delicious rooibos base, this herbal blend includes frosty peppermint, rich cocoa nibs, and spices.