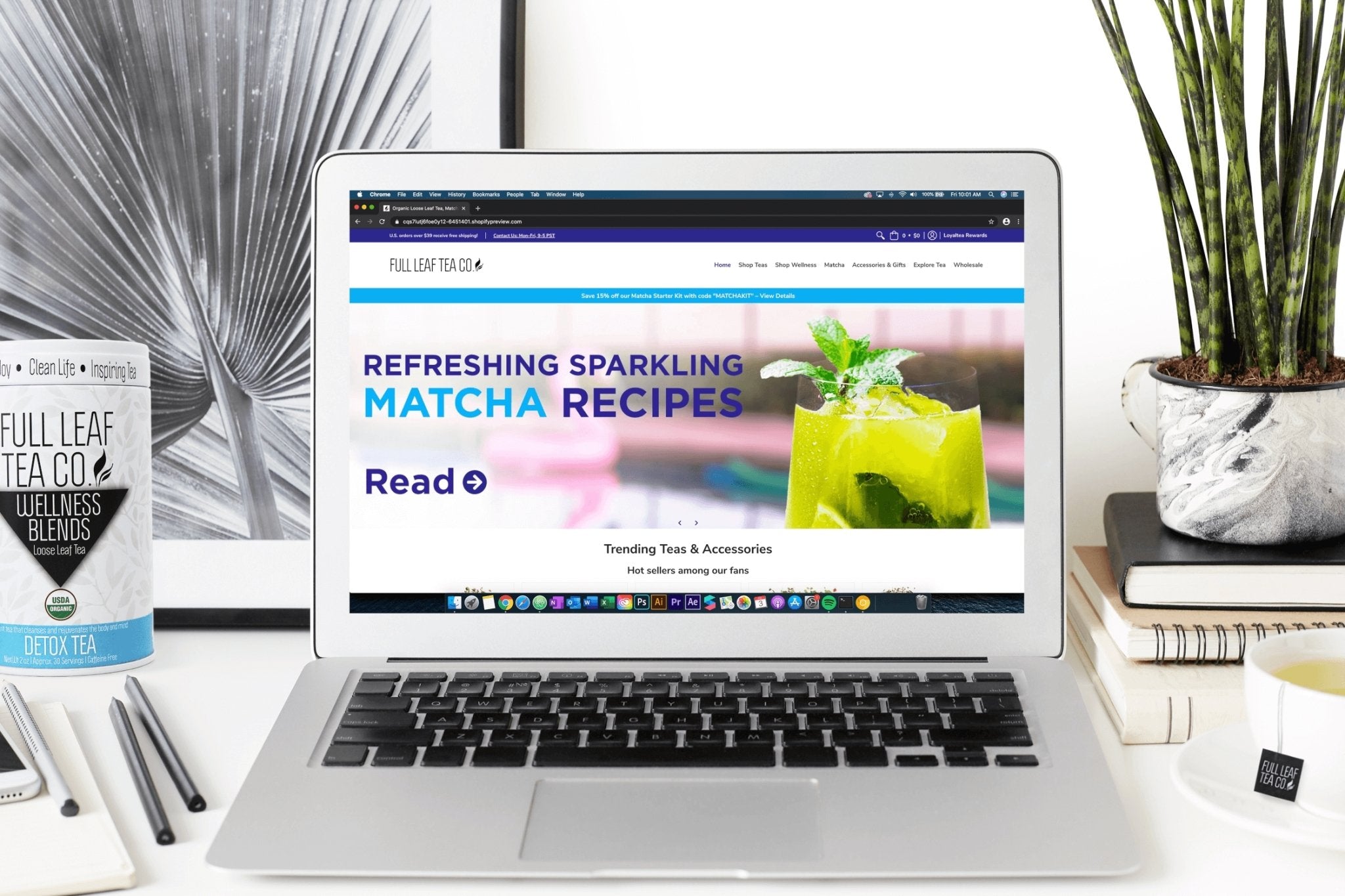 In 2014 Matt and Lisa Hammonds wanted to build a tea company with customer service at the forefront of their business model. In 2017 we were excited to launch our first website re-design, a design that our customers have known until today. However, as our company grows, our customer's needs change, and we need to change with you!
We've worked tirelessly on our new website design. Improvements include our navigation, search, homepage shopping experience, product pages, and so much more!
With change comes both excitement and frustration – though we believe this new website experience will be best for all of our customers, we understand that some things don't work or don't make sense! If you have any issues with our website or would love to suggest something, don't hesitate to reach out! We're available Monday - Friday, 9-5 pacific standard time on our website chat, by phone, or by E-Mail. This website was built for you, and we couldn't be more excited to roll this out!
- The Full Leaf Team ♡