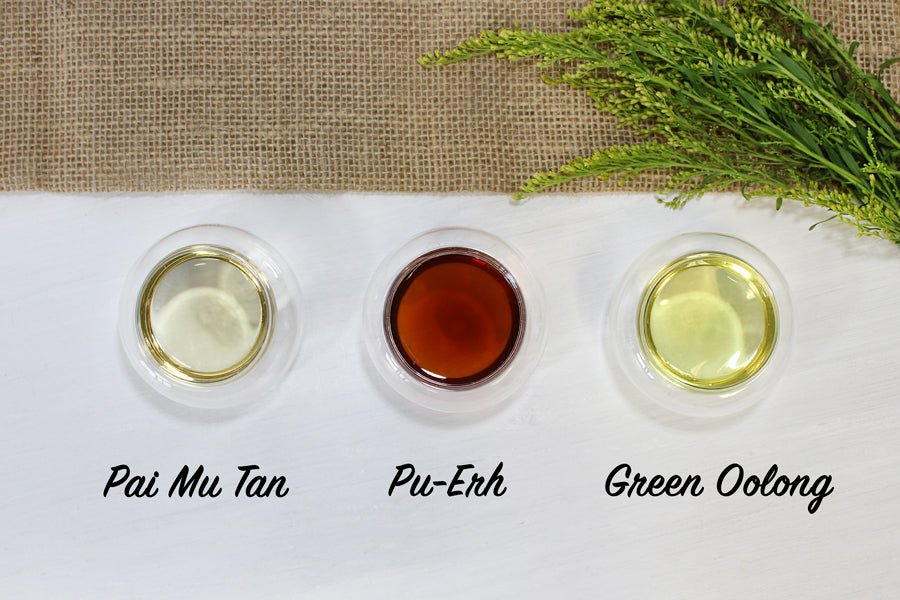 Tea and Cheese, Please!
Moriah Sukraw
The perfect pair.
We all have heard the cheese and wine story. But what about cheese and tea? We over at Full Leaf may be a bit bias-prone toward tea, of course–that's natural when you work at a tea company–but there are so many new flavor combinations that arise using cheese and tea that it becomes a whole different experience. Like smokey, earthy flavors versus mild, sweet notes of tea, complemented by a rich, creamy cheese just has to make your mouth water, right? Tea is so versatile - this is just one of the many things you can do with it!
Now, I am by no means an expert, but a little experimentation is always fun. And trust me, I am not going to complain about eating tons of cheese and drinking lots of tea.
I found that certain tea and cheese pairings were complemented by adding some mild tasting crackers (like sea salt or water crackers) so as to not overwhelm the tastes.
Pai Mu Tan – Mozzarella
Organic Pai Mu Tan tea is sweet and mild. Would something completely opposite do for pairing? Not at all; mozzarella cheese is gentle and creamy. The delicate balance between the two washed down pleasantly together. Mozzarella even gave a kick of sweetness towards the end. Wait, was that the cheese itself? Or was it the subtle hint of Pai Mu Tan afterward? At this point, it's hard to tell! It looks like Pai has met its match – in mozzarella!
Adding some mild sea salt crackers gave the pairing a bit more texture, making it a bit more interesting. In hindsight, I would probably try and fry up the mozzarella a bit, to see if it gives a different flavor and pairs either better or worse than its counterpart (plus I'm a fan of cooked mozzarella). Until then, this was a mellow mixing of tea and cheese if you're more into delicate tastes!
Green Oolong – Pepperjack
I had to admit, I was a bit surprised by this blend. Pepperjack cheese is spicy, so would it be best to match the spice or try to go the opposite way? Well, the answer lies with Organic Green Oolong. I'm a huge fan of any kind of oolong tea just by itself, but paired with cheese gave it a whole new meaning. The spicy bite of pepperjack blends mildly with the brightness of green oolong. The oolong washed the spice off of my palette in a non-intrusive way. Surprisingly enough, the grassy green tea paired quite well the with creamy spice. One of my favorite flavors so far, not going to lie! Add some crackers if you want to make it a pleasantly mild snack.
Pu'Erh – Smoked Gouda
Earthy + smokey. The rich and smokey cheese, paired with the rich and earthy Organic Pu'Erh made for quite the combo. The tea almost followed the cheese with a surprisingly sweet aftertaste. At first, I thought I liked the pair just by itself. But after I added a sea salt cracker to the mix? Oh. My. Word. was I blown away. Somehow, the salt and grain really balanced out the flavor of the smoke and pulled it together with the tea quite nicely. I was not expecting to be so delightfully surprised! Even with such heavy flavors, they blended and mellowed out delicately. Careful not to overwhelm yourself with this punchy pair!
Not going to lie, I'm stuffed. I have one happy belly!
And I'm still not complaining (about eating cheese and drinking tea, that is)! The best part about this cheese and tea pairing exercise? Not only is it fun, but you get to eat cheese and drink tea. Give it a try sometime!