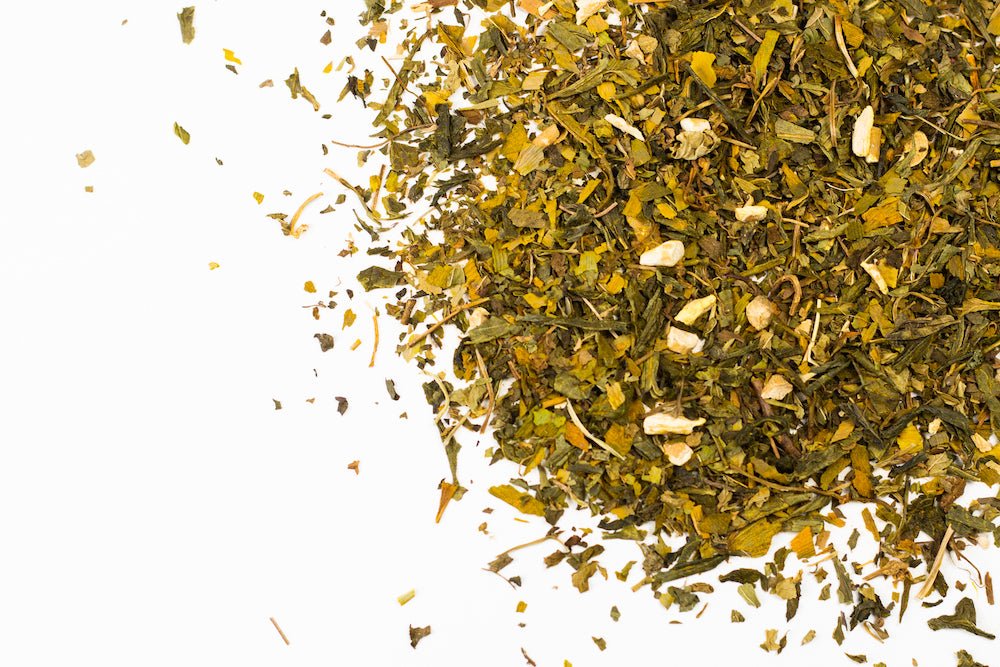 Tea of the Week | Organic Brain Health
Carly Pearl-Sacks
Hey tea lovers! 
For those of you getting ready to start classes, this is the perfect tea for you! Organic Brain Health Tea is a green tea based blend with 6 ingredients proven to boost and support brain health. 
Ingredients
Organic Green Tea: Along with helping your brain function better immediately with a boost of caffeine, green tea is a great ingredient for improving brain function long term! Green tea has been studied to show that drinking green tea daily can help to guard against age-related brain degeneration including Alzheimer's and dementia. Additionally, green tea can help boost memory processing, spatial learning, and production of new brain cells! 
Organic Ashwagandha Root: Ashwagandha has been known as an ingredient that can benefit almost any part of your body and the brain is definitely included! For brain health, ashwagandha root promotes health functionality of the brain along with protecting the brain from a wide variety of toxins, injuries, strokes, and other unforeseen incidents. Drinking ashwagandha tea has been shown to improve cognitive function even in those who have had a decline due to age or illness. 
Organic Ginkgo Biloba: Gingko is widely known as a "brain health herb". This is because ginkgo packs a punch of antioxidants and increases blood flow to the brain. Studies have shown that ginkgo can boost cognitive speed and memory retention, even in those who have had brain health declines in their life. 
Organic Gotu Kola: Gotu kola is being widely studied for its abilities to boost cognitive function. Current studies are working on finding out if gotu kola has the ability to help reverse effects of Alzheimer's and dementia.
Organic Peppermint: Peppermint has been credited as an ingredient that is great for helping to lift brain fog. Along with lifting brain fog, drinking peppermint tea can help improve memory, reasoning, concentration, attention span, and problem solving. 
Organic Turmeric: The active ingredient in turmeric, curcumin, is credited with being a great ingredient to improve cognitive function. Curcumin has been shown to assist in reducing any inflammation in the brain, memory loss, and brain fog. 
Recipe
Want to try a new way to enjoy Organic Brain Health Tea? Boost your tea by making it into a delicious tea latte!