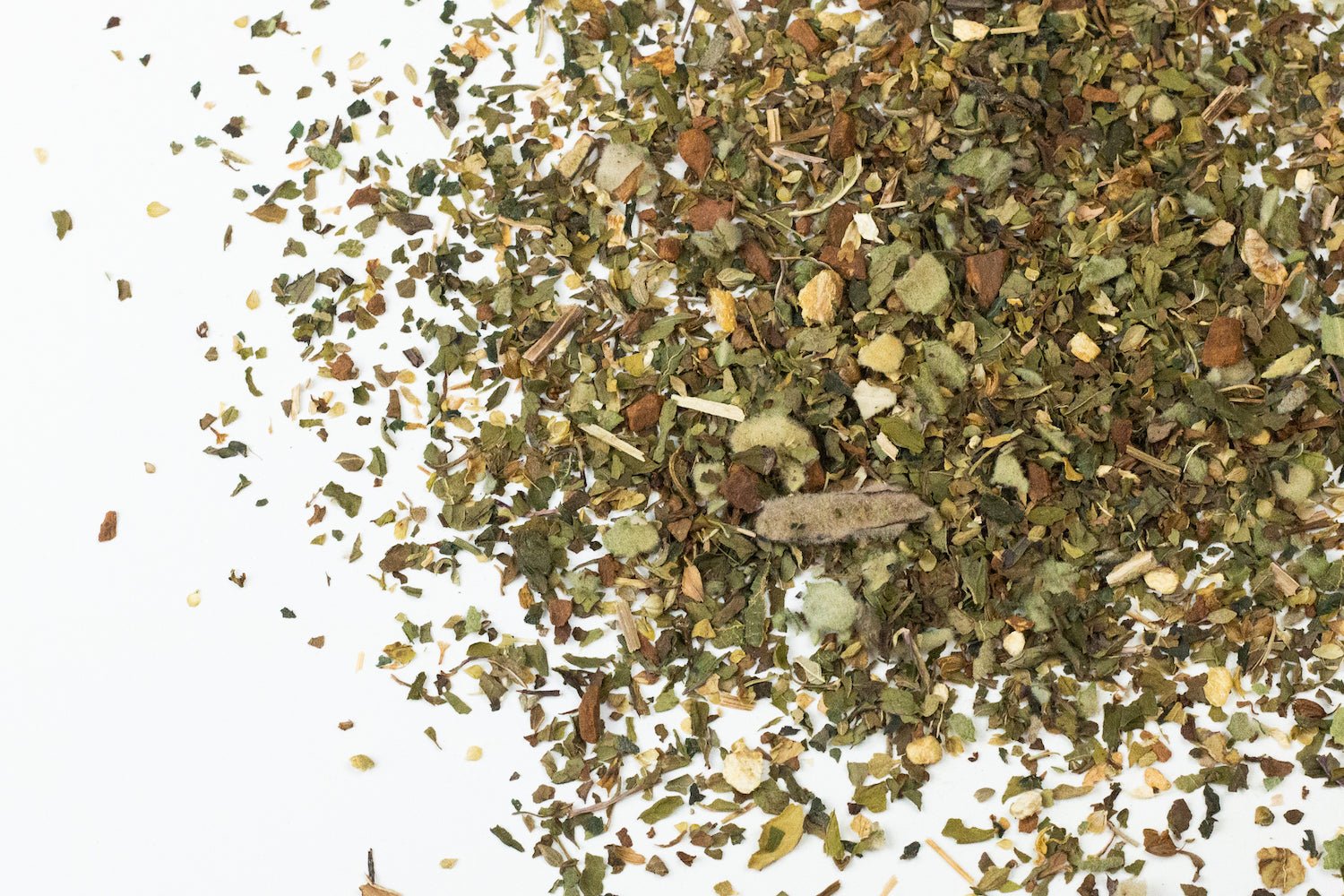 Tea of the Week | Organic Congestion Relief *NEW BLEND*
Carly Pearl-Sacks
Hey tea lovers! 
We released 43 new products this past week (crazy, right?) and our Tea of the Week for the last week of September is one of those new products! 
No one likes feeling stuffed up and this tea is the perfect natural remedy for that! Organic Congestion Relief is a minty blend designed to clear your sinuses and make breathing easier with 7 USDA organic ingredients.
Ingredients
Organic Cinnamon: Cinnamon is a warming expectorant which means it helps to gently reduce congestion and phlegm in the lungs. Additionally, cinnamon can help to dry runny noses and relieve inflammation cause by irritation. 
Organic Ginger: Ginger works great in this blend because the main compounds in ginger are known to relieve inflammation, congestion, and mucus build up. Ginger tea is also a great way to get rid of nausea and keep you hydrated during illness. 
Organic Peppermint: Peppermint is an antibacterial ingredient and is very helpful to clear airways because of its menthol content. Peppermint is also great to help soothe sore throats and lessen coughs. 
Organic Holy Basil: Holy basil, also known as tulsi, is a common ingredient used to help alleviate cold and flu symptoms. It has been shown to relieve inflammation, pain, chest congestion, and headaches. 
Organic Mullein: Mullein is a fluffy herb that has been a best seller to relieve mucus build up and inflammation in the lungs and chest. This herb has been known as the absolute best ingredient for respiratory issues so of course it deserves a spot in this blend! 
Organic Oregano: Oregano tea is soothing to the sinuses both in smell and drinking it. It can work as an expectorant to help rid the lungs and throat of uncomfortable mucus build up and inflammation. Additionally, oregano tea is great for those with asthma. 
Organic Nettle: Nettle has been researched for its ability to help relieve congestion and was proven to provide a significant improvement to nasal congestion. Additionally, nettle helps to soothe airways and relieve irritation in the throat and nose. 
Recipe
Try our Congestion Relief Honey Cinnamon Latte! 
Video
Learn more on our Youtube Channel!