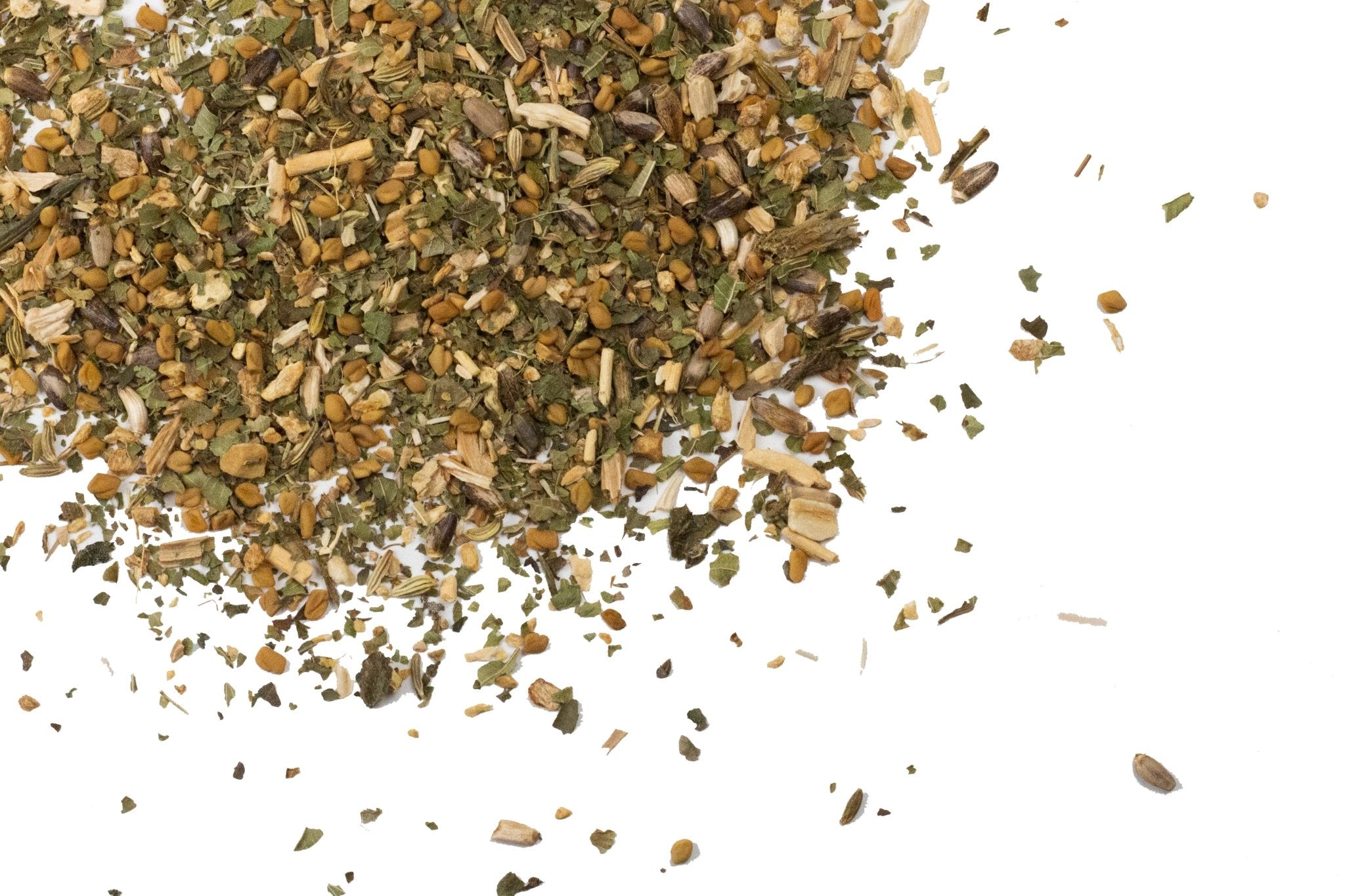 Tea of the Week | Organic Lactation Boost
Carly Pearl-Sacks
 Hey tea lovers! 
Today we are focusing on a tea specifically for our soon to be or current mothers! Organic Lactation Boost is geared towards increasing healthy milk production in new mothers.
Ingredients
Organic Fenugreek: Fenugreek has been studied to show a positive correlation between taking fenugreek pills or drinking teas with fenugreek and increased milk supply. In addition to increasing lactation, fenugreek can also help to lower blood sugar and bad cholesterol.
Organic Ginger Root: Ginger root is known to help reduce nausea but it also is a great ingredient to increase milk production immediately postpartum. Ginger also is beneficial for relieving pain and inflammation. 
Organic Milk Thistle: Milk thistle is a galactagogue meaning that it promotes or increases lactation. It is also helps to prevent high blood pressure, heartburn, menstrual pain, and depression.
Organic Shatavari: Shatavari is one of the most common natural ingredients used to increase prolactin which promotes lactation. Additionally, shatavari is a great anti-inflammatory ingredient and boosts antioxidants. 
Organic Lemon Verbena: Lemon verbena is a relaxant along with being productive in promoting lactation. Because lemon verbena can help with relaxation, some studies report that it can be effective in making the breastfeeding experience more harmonious between mother and child. 
Organic Fennel: Fennel works similarly to ginger in this blend in that it helps to increase milk production while also soothing nausea and digestive upsets. 
Organic Blessed Thistle: Blessed thistle is another ingredient that falls into the galactagogue category to increase prolactin naturally. Blessed thistle also helps to reduce swelling and painful digestion. 
Video
Check out our video all about Organic Lactation Boost!