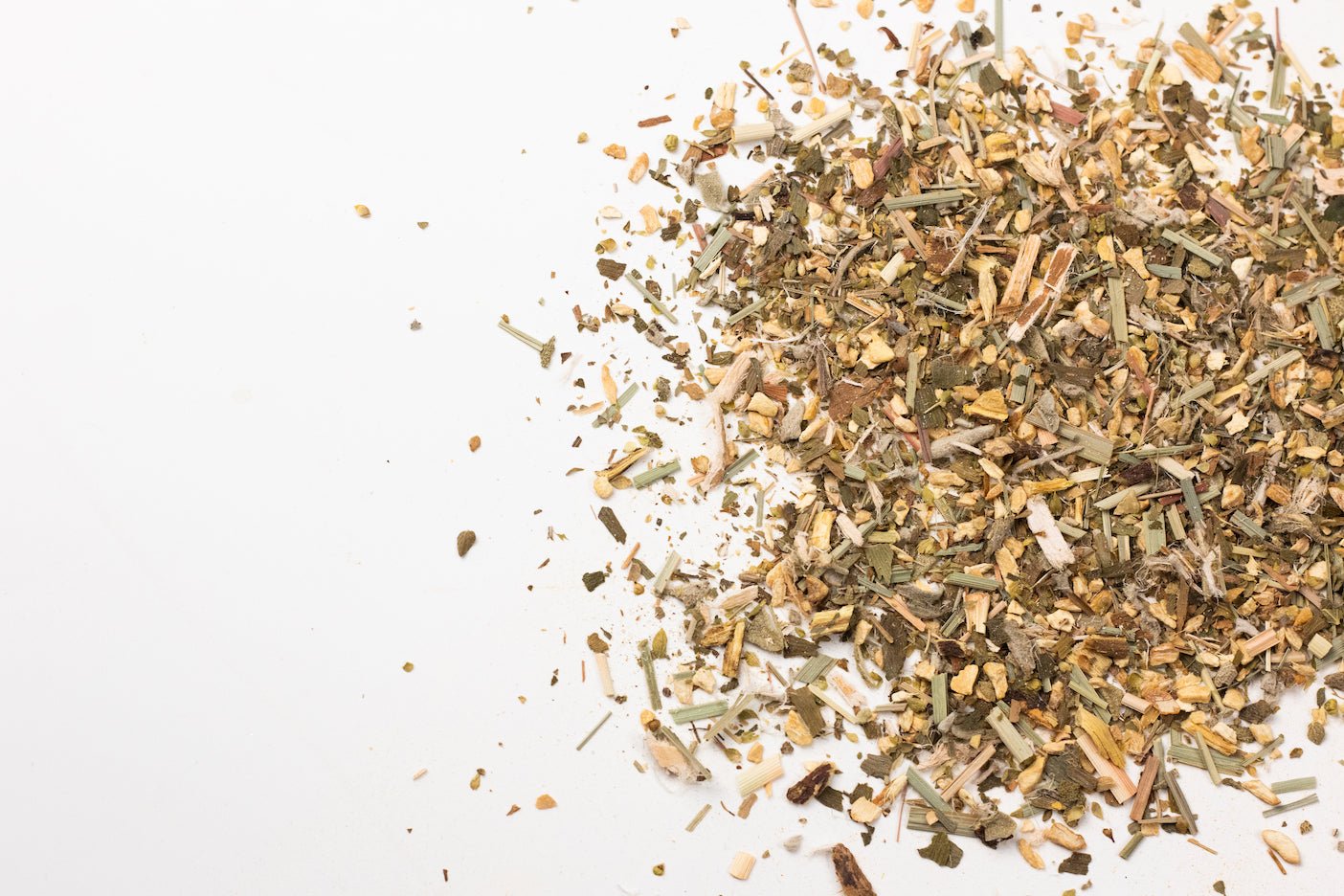 Tea of the Week | Organic Lung Health 🫁
Hi tea lovers! 
Welcome back to Tea of the Week; our weekly series where we walk you through everything about a selected tea! 
This week, in our Southern Oregon office, it is very smoky outside and all of us have been feeling the effects. We have all been drinking Organic Lung Health Tea to help our lungs and wanted to highlight it for our selected tea this week! 
Ingredients
 Organic Ginger Root: Ginger root helps relieve congestion and improves circulation in your body which also relieves inflammation. Ginger root has been studied to show effective improvement in lung damage and lung protection. 
Organic Licorice Root: Licorice root is known to have both anti-microbial and anti-bacterial effects on the body which helps to relieve upper respiratory ailments. Additionally, licorice root can help to expel mucus and relieve irritation. 
Organic Ginkgo Biloba: Ginkgo biloba is another anti-inflammatory ingredient which also can help to increase lung capacity. Ginkgo biloba can also help treat lung ailments such as COPD and asthma. 
Organic Lemongrass: Lemongrass is full of nutrients including iron, calcium, and vitamin C. Iron is an essential ingredient to aid in the transfer of oxygen from your lungs to your blood. In addition, lemongrass is a calming herb and can help to relieve stress. 
Organic Sage: Sage is an expectorant which helps to expel mucus. Additionally, sage is full of antioxidants which help the body to heal faster and prevent colds and flus. 
Organic Oregano: Oregano is a great ingredient for providing relief from allergies and cleansing the lungs. Additionally, oregano helps improve airflow and is a natural immune system booster. 
Organic Slippery Elm: This soothing ingredient coats the throat, stomach, and mouth to provide a soothing effect and relieves dryness. Slippery elm provides pain and inflammation relief to the respiratory system. 
Recipe
Try a fun new way to enjoy Organic Lung Health! 
Video
Check out more by watching our Youtube channel!