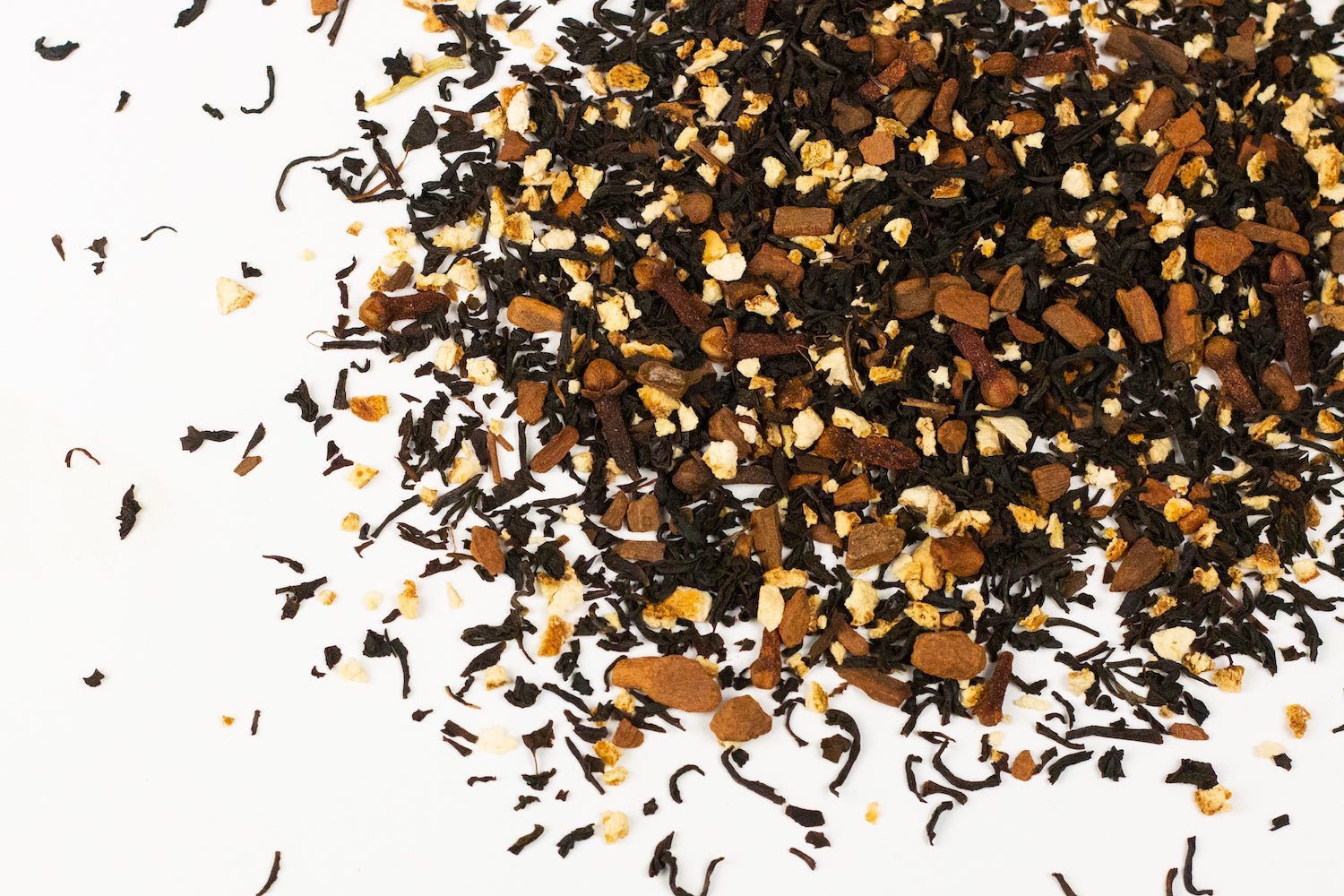 Tea of the Week | Organic Orange Cinnamon Spice 🧡
Carly Pearl-Sacks
Hey tea lovers! Let's start fall off right with one of my absolute favorites that always screams cozy! Organic Orange Cinnamon Spice is a cold weather staple for me and it just might become one for you too! 
Ingredients
Organic Black Tea: Black tea is full of antioxidants, sustainable energy, and benefits for your heart, blood pressure, blood sugar, and brain! Additionally, we always source our black teas from the highest quality producer to guarantee a rich and full bodied flavor. This black tea is called Assam and gets its name from a region in India called Assam.  
Organic Orange Peel: Orange peel adds the delicious orange flavor to this blend but also is a great ingredient for heart and skin health. Orange peel is also rich in fiber, vitamin C, folate, vitamin B6, calcium and other essential nutrients. 
Organic Cinnamon Chips: Cinnamon chips are smaller chunks of full cinnamon sticks to make them fit in your tea bag! Along with adding a warm and cozy flavor, cinnamon tea can help increase your immunity against viral infections with a boost of antioxidants, reduce inflammation, and improve heart health. 
Organic Cloves: Cloves are another ingredient that adds that cozy fall flavor. In addition, cloves are a great source of antioxidants, have antibacterial properties, can improve digestion, and fight off colds and other illnesses.
Recipe
Try out a delicious recipe using Organic Orange Cinnamon Spice!