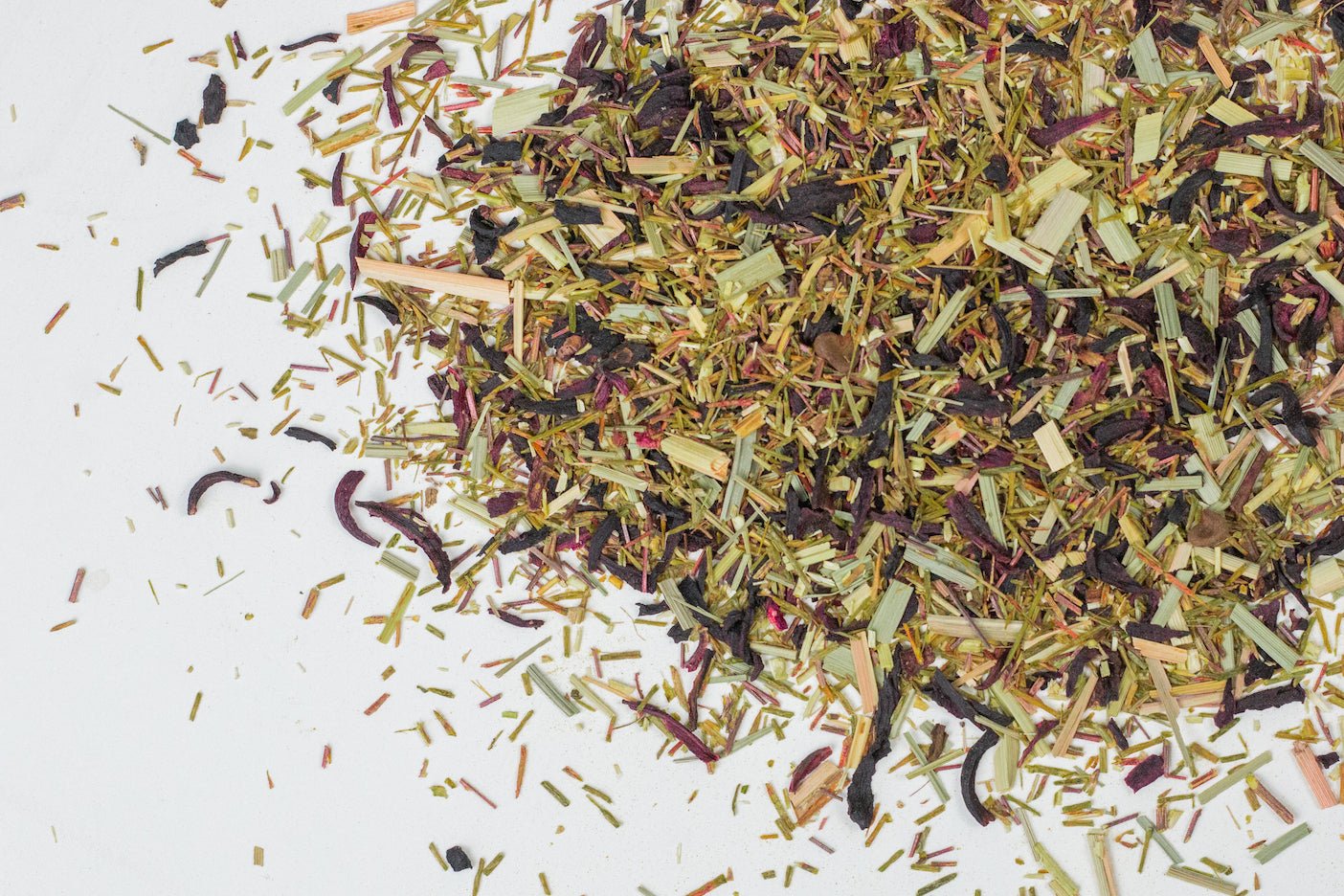 Tea of the Week | Organic Passion Tea
Carly Pearl-Sacks
Hey tea lovers! 
Welcome back to Tea of the Week, our series where we tell you all about a chosen tea each week! 
This week, we are focusing on one of my favorite teas to drink iced; Organic Passion Tea! This tea is deliciously tart and refreshing and has wonderful health benefits even though it isn't technically one of our wellness teas. 
Ingredient Breakdown
Organic Green Rooibos: Green rooibos is from the same plant as the more common red rooibos but is processed differently. Red rooibos is oxidized which gives it its reddish/brown tint while green rooibos is dried before it has a chance to oxidize. Green rooibos is slightly higher in antioxidants and less earthy than red rooibos but is otherwise very similar. Being packed with antioxidants, green rooibos is great for strengthening the immune system and helping to fight colds and flus. 
Organic Hibiscus: Along with adding a delicious tart flavor and pink color to this blend, hibiscus flowers can help boost the immune system, protect your skin from free radicals, support kidney health, and provide relief from painful inflammation. 
Organic Lemongrass: Lemongrass provides a distinct citrusy flavor to this blend along with some important health benefits! Lemongrass is a powerful anti-inflammatory, can reduce fevers, and improve sugar and cholesterol levels in the blood. Lemongrass also helps to provide the body with vital antioxidants to prevent viral infections. 
Video
Ready to learn more? Check out our video complete with a full recipe using this delicious tea!