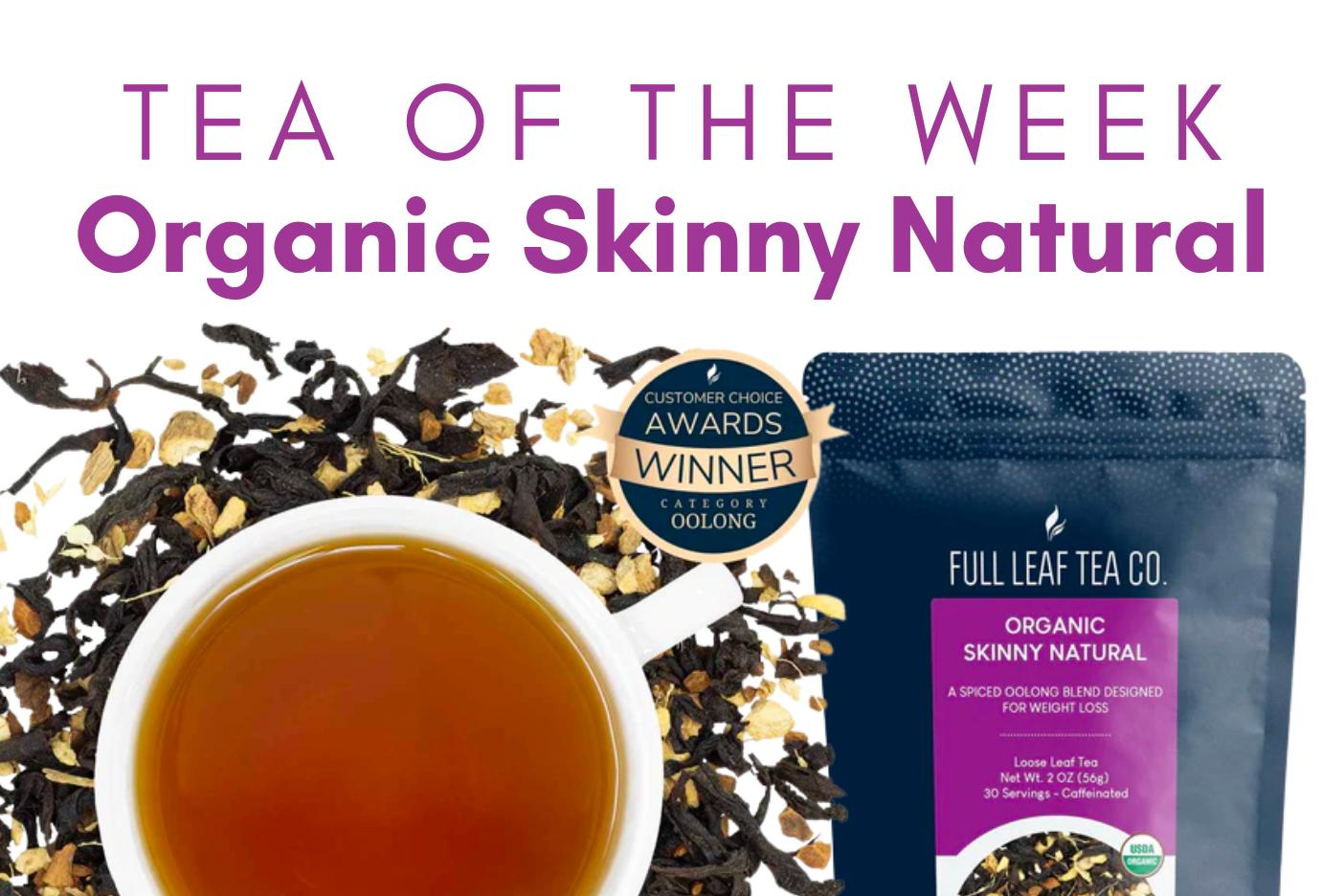 Tea of the Week | Organic Skinny Natural Tea ✨
Carly Pearl-Sacks
Hey tea lovers! Welcome back to Tea of the Week! For this week's tea, we decided to highlight a tea that many are using to boost their New Year's resolution. Introducing... Organic Skinny Natural Tea! 
"Skinny" or weight loss teas can definitely get a bad rap for their unhealthy ingredients and promotion of unhealthy habits. However, our Organic Skinny Natural Tea, as the same suggests, is made purely of natural ingredients with no processed or chemical-filled ingredients. This tea is packed with ingredients that help to promote fat loss and increase workout results! 
Ingredients
 Organic Oolong: Oolong tea is the delicious, rich base to this blend. Oolong tea is one of the only teas that has been studied with a positive result for weight loss in adults. This tea helps to increase metabolism to help speed up fat loss by up to 12%! Additionally, oolong is antioxidant-rich and helps to keep you healthy during cold and flu season. The caffeine in oolong makes this tea the perfect one to start your day full of energy. 
Organic Ginger Root: Ginger root affects how your body burns fat, digests carbohydrates and uses insulin to make you feel fuller faster. Additionally, ginger helps to soothe the digestive system to reduce bloating and stomach discomfort. 
Organic Cinnamon Chips: Cinnamon adds a warm spiced flavor to this blend and can work as an appetite suppressor and a metabolism booster to increase weight loss. Cinnamon is also an antiviral ingredient making it great to protect your immune system. 
Recipe
Try this delicious tea latte recipe using Organic Skinny Natural Tea! You can substitute sugar-free vanilla syrup if you're trying to limit sugar :)