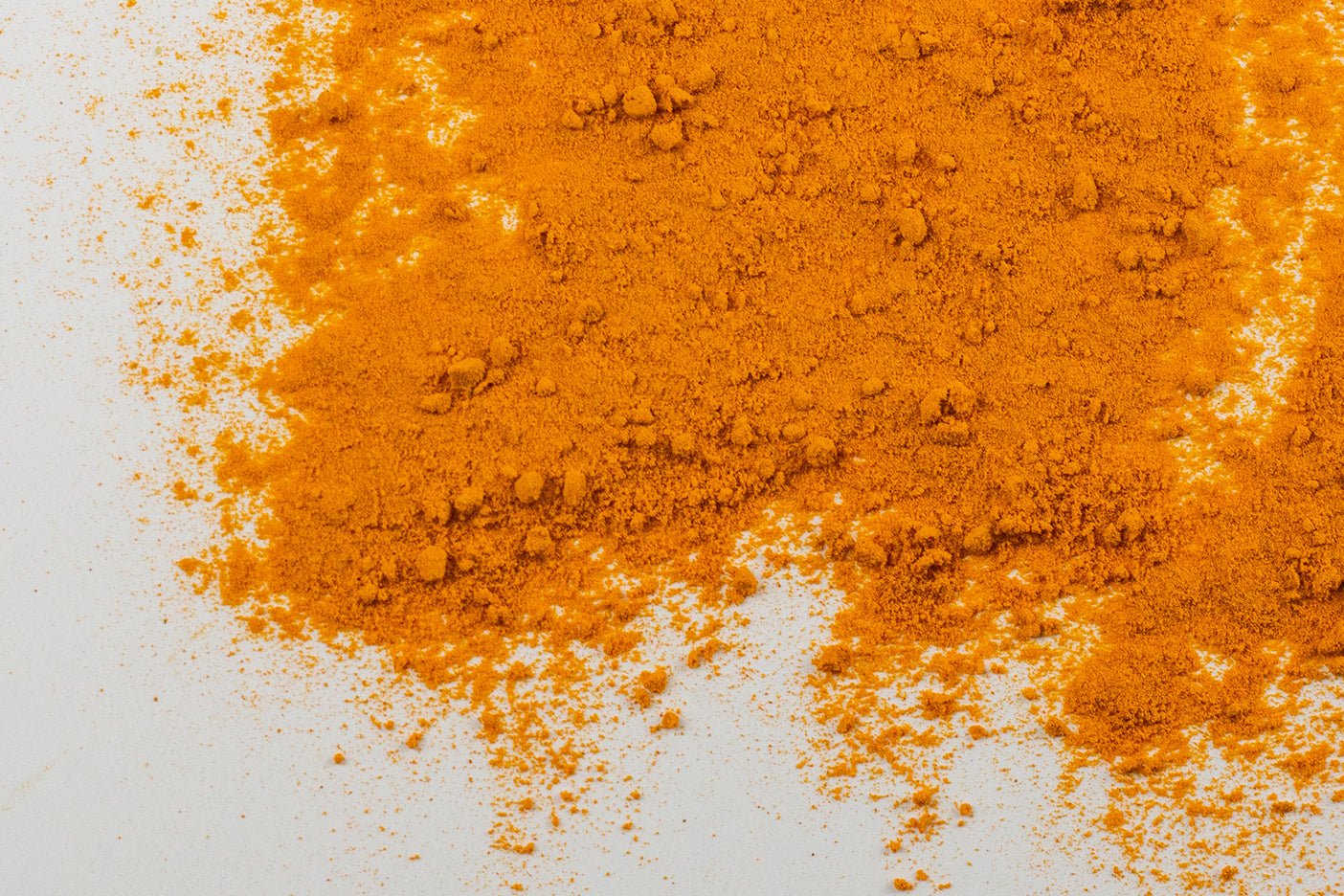 Tea of the Week | Organic Turmeric ✨
Carly Pearl-Sacks
Hey tea lovers! 
This week, we are giving a much deserved spotlight to one of our newer products; Organic Turmeric! Turmeric is a well known superfood with countless health benefits.
Turmeric comes from the root of a flowering plant called Curcuma longa. This plant is a part of the ginger family and is native to India. Since its rise in popularity, this plant is now extensively cultivated in the tropical and subtropical regions of South and Southeast Asia including China, Indonesia, and India, and some areas of Africa. 
The many benefits of turmeric come from the active ingredient in turmeric called "curcumin". Let's talk about some of the numerous health benefits turmeric has. 
Depression: Turmeric has been tested to both treat depression and increase the effectiveness of anti-depressant medications. 
Viral infections: Turmeric tea is often used as an at-home remedy for viruses like the flu. Turmeric is packed with antioxidants which help your body heal faster and fight infections more effectively. 
Menstrual cramps: Studies have shown that supplementing with turmeric can help to relieve painful menstrual cramps and other symptoms of PMS. 
High cholesterol: Turmeric has shown that regularly taking turmeric in some form can lower LDL cholesterol or "bad cholesterol." Additionally, some studies have shown that turmeric supplementation can help prevent heart attacks,
Arthritis/joint pain: The main thing that turmeric is praised for is its ability to reduce inflammation which makes it a great ingredient to assist with painful joints or arthritis. 
These are only a few of the many benefits turmeric has been studied for! Let's talk about some ways to use turmeric powder in your daily routine. 
Traditionally, turmeric was used in lots of savory applications including curries and other Indian dishes. However, there are tons of ways to use turmeric powder. Turmeric has a mildly warm and bitter flavor but overall does not have a strong taste. Black pepper helps your body absorb the active compound in turmeric (curcumin) and is great to add to anything you put turmeric in. 
The simplest way to consume turmeric is to simply add it to hot water, stir until dissolved, and drink. However, adding turmeric to your favorite loose leaf tea is a simple, delicious way to add it into your diet. Turmeric is also great to add to smoothies, yogurt, matcha, or your morning coffee! 
Recipe
Want to try a fun recipe with turmeric? Check out this Iced Cinnamon Vanilla Golden Latte 🧡
Video
Ready to learn more? Check out our video all about turmeric!