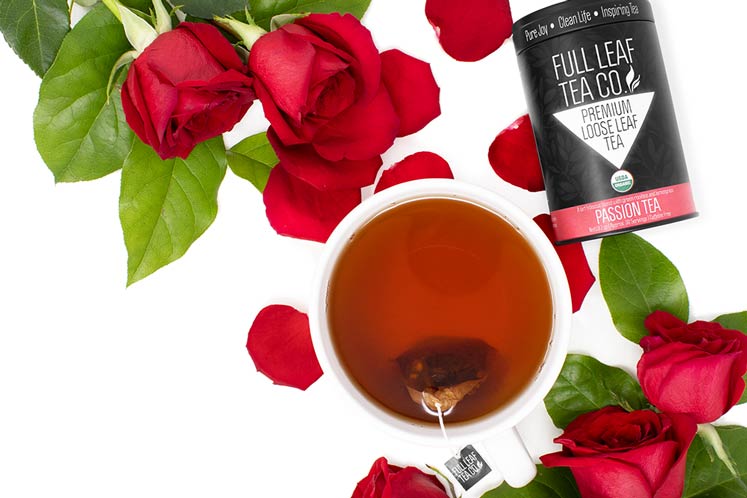 Tealicious Gifts for your Valentine!
Taylee Martin
Roses are red, Violets are blue. Here's a Valentine gift guide, just for you!
Whether you're looking for a gift for your significant other or your besteas, finding the perfect Valentine's Day gift can be harder than a candy conversation heart! Fortunately, we have naturally sweet treats everyone on your list will love more than a box of chocolates!
Here are a few of our favorite tealicious products which make perfect Valentine's Day gifts!
For your fabulous friend:
Full Leaf's Organic Beauty Me Tea promotes clearer skin and stronger hair, making you feel beautiful from the inside out! Made with only organic herbs, this refreshing blend is light and sweet with a hint of ginger that warms your soul and radiates through your beautiful hair and skin. (caffeine free)
For your friend with a sweet tooth:
Full Leaf's Organic Passion Tea blend is a wonderful balance of fresh and sweet. Organic green rooibos is blended with organic hibiscus flowers and organic lemongrass to create a light flavor with a sweet and sour kick. Caffeine free and great hot or iced!
 For your friend obsessed with health and wellness:
Full Leaf's Healthy You Samplers - For Him or Her have the perfect selection of tea for everyone pursuing wellness and good health! With specific teas targeted at fitness, cleansing, recovery, and nutrition, this sampler will help any person achieve their wellness goals!  
For everyone on your list:
What tea lover wouldn't adore one of these accessories for Valentine's Day?
We hope you have a beau-tea-ful Valentine's Day, and that this list helps make your holiday shopping a little easier! If you'd like a more specific tea gift suggestion for your Valentine, please reach out to us at Customers@FullLeafTeaCompany.com and we will be happy to help!