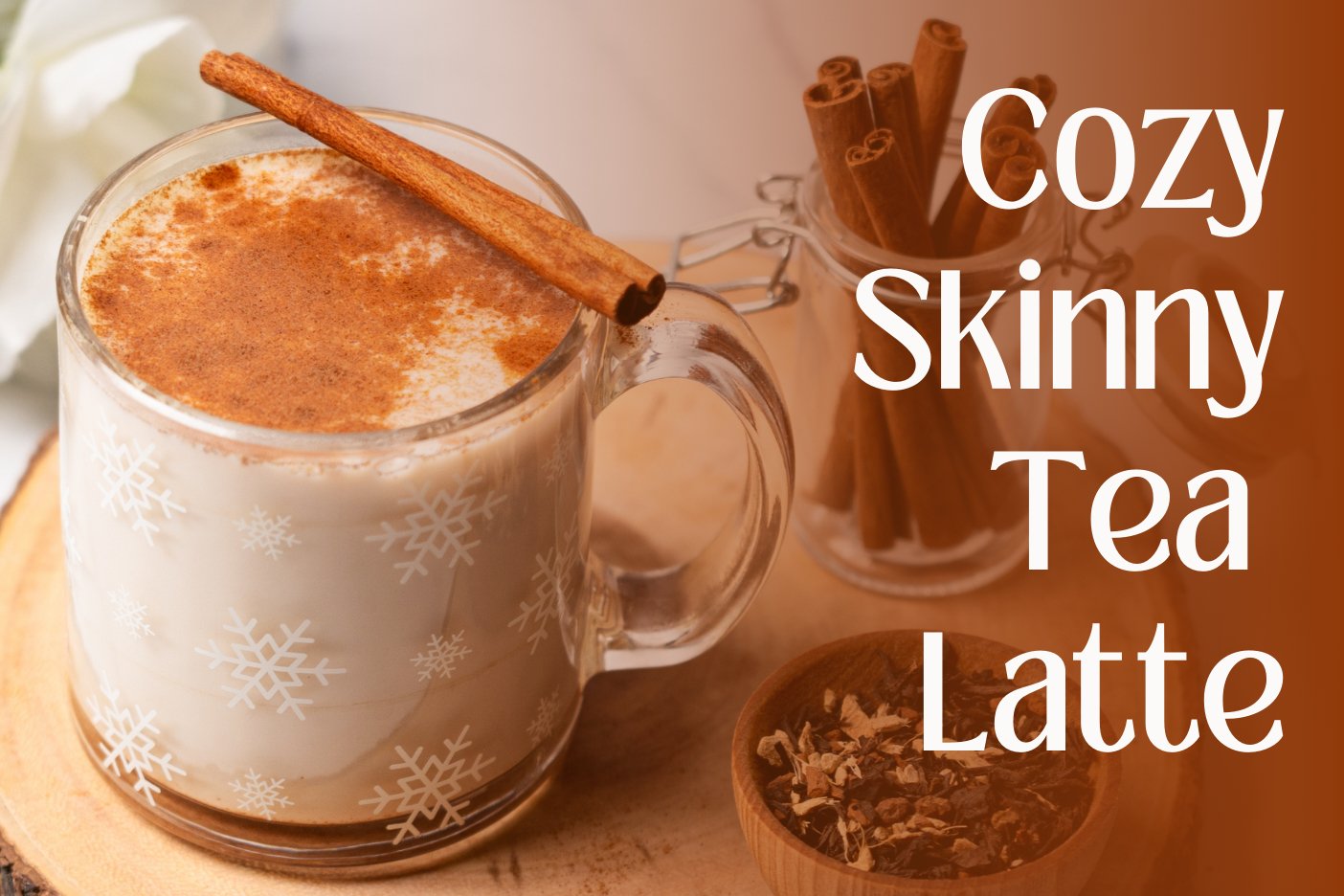 Cozy Skinny Tea Latte
Haley Sullivan
Photography by Haley Sullivan
Indulge in the comforting warmth and delightful flavors of our Organic Skinny Natural Tea in delicious latte! This invigorating tea latte recipe combines the earthy notes of oolong with the gentle spice of cinnamon and the zesty kick of ginger, creating a well-rounded and soothing beverage that's perfect for any time of day. 
Ingredients
2 teaspoons Organic Skinny Natural Tea
6 ounces nearly boiling temperature water
6 ounces warmed coconut milk
¼ teaspoon of vanilla extract
Cinnamon powder for garnish
Directions
Step 1
While the tea leaves steep, heat your milk until nearly simmering. 
Step 2
While the tea is steeping, add a few dashes of cinnamon powder to the warmed coconut milk and froth.
Step 3
Discard the tea leaves and add the vanilla extract to the tea. 
Step 4
Top with the frothed coconut milk and add additional cinnamon for garnish if desired. Enjoy!
Photography by Haley Sullivan