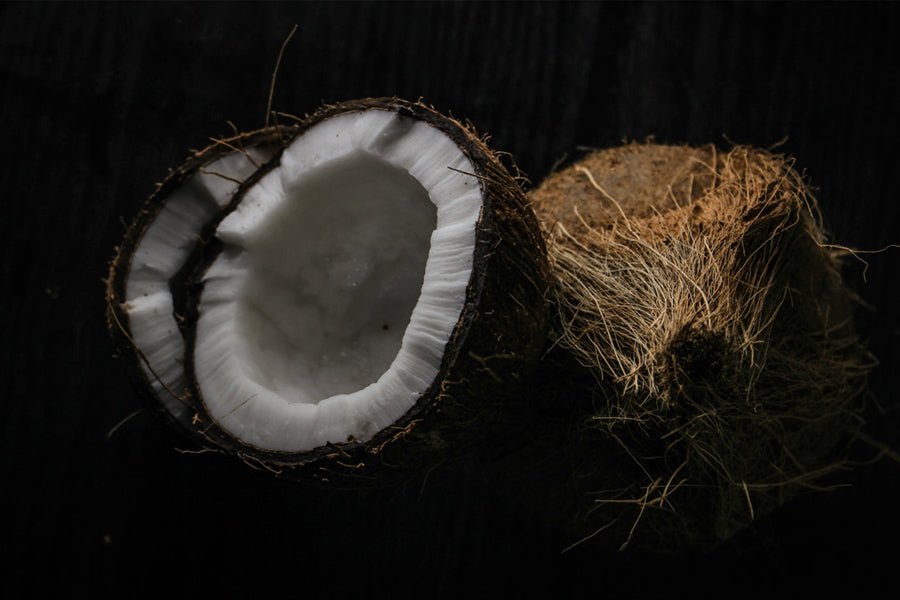 Creamy Coconut Matcha Latte
Moriah Sukraw
A new addiction.
Summer presents the perfect opportunity for experimentation. Change isn't always easy, but this is your chance to switch up the classics and find new favorites - I know from personal experience that I appreciate the variance, and I'm not usually disappointed. For example, my new favorite alternative to a classic iced matcha is by merely substituting one ingredient: coconut water for water. How easy! Top it off with milk of your choice and you have a new and addictive drink to enjoy all summer long. The coconut water adds just a touch of icy summer sweetness while still enjoying a classic beverage.
Coconut water contains electrolytes and practically serves as nature's Gatorade. It cleanses while also restoring energy, and is packed with potassium. It also reduces stress and muscle tension, helping you to relax despite the hot summer rays. It's basically guilt-free sweetness.
Without fail, I've thoroughly enjoyed drinking it both ways. Without milk, you get a soft and subtle sweetness, even while using Organic Premium Matcha. The coconut water provides an organic sweetness that reminds you of paradise. By adding milk, an unexpected creaminess arises from the simplicity of its makeup. For the sake of the latté, I used Organic Sweet Matcha as a splurge. This two ingredient, two-minute drink will keep you cool and caffeinated from sunup to sundown. 
 Prep Time : 1 minute | | Total Time : 2 minutes | | Serves : 1
Ingredients
- 2 tsp matcha
- 1 cup (or more, depending on if using milk or not) coconut water
- 1/2 cup milk of choice (I use unsweetened almond milk as it is a personal favorite)*
* Milk optional
Instructions
METHOD 1
Combine all ingredients into a blender, and blitz until there are no clumpy bits of matcha. Pour into serving glass and enjoy!
METHOD 2
If you're someone like me, dirtying up more dishes is a chore. If you're less concerned about clumpy bits, pour coconut water over the matcha in a drinking glass and mix well.
Pour desired milk on top and enjoy!
Refresh with a little piece of paradise
And it really does feel like paradise!