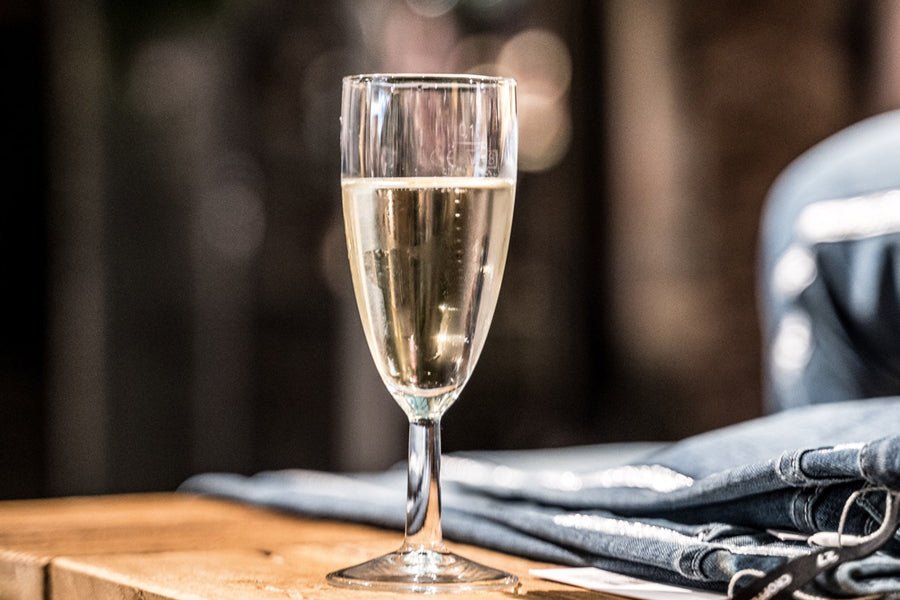 Earl Grey White Wine Cold Brew
Ryan Thompson
A few years ago my wife and I were driving out to our favorite adventure spot in what seemed like the first random day of warm weather we had in the winter so far. We were determined to grab life by the horns and capture all the fun we could! After a long drive we came to our destination. We were parched and wished we had brought beverages to enjoy. While it was a hard mistake to make we quickly learned from this unfortunate set of events and started planning ahead.
Eager to seek out some really cool date drinks, my mind was swirling with the limitless possibilities. What would I come up with, what was I in the mood for? I started looking at containers and what I could bring for the execution of it and then BAM my mind was inundated with a wonderful idea!
My love for infusing different flavors into the rubs and spreads found throughout my kitchen were quite well-known. What if I took that approach and turned the cold brew 'industry' on its head. My mind was thinking of something alcohol, for us adults, to enjoy and a wonderful adventure.
My brain started thinking about all the different types of brews I could do, but I wanted to make sure whatever I came up with was going to be super simple, easy to execute, and super tasty. I went down to the local liquor store to browse my options. Upon searching for a while I finally found it! I purchased a couple bottles of white wine and went on my way.
As soon as I got home, I could hardly contain my excitement and told her my idea. I was going to take the wine and infuse it like a cold brew in the coffee world. I poured the entirety of the white wine into two glass pitchers and prepared my ingredients. Next, I put Earl Grey tea bags in one and in the other I put a fruity herbal tea. I wanted to test and see what I would like better.
I left it on the counter at room temperature overnight to steep. Most recipes were calling for a 12 hour steep time. I wanted to increase that time to make sure all the flavors came out.
Upon my return home from work the next day I took the wine aside to test it. It was still pretty light. It needed more time. I let it steep for an extra 24 hours to really draw out the flavors. Perfect, I thought, when I tested both the next day. It was a really interesting experiment. The herbal fruity one was on the sweet side, it wound up looking like a red wine. It wasn't bad but it definitely wasn't my favorite.
Ultimate success was found in the Earl Grey recipe. I used the classic Organic Earl Grey from Full Leaf Tea. The notes and body of the wine itself were still very present but the delicate notes of bergamot were a welcome addition. If the black tea were not present I think it would have fallen into an overly sweet beverage but for some reason the black tea counteracted what the wine was punching. It wound up being so good we drank the entire bottle that night.
Now that I had gotten my recipe down it was time to keep it for another day when we could enjoy the beverage in all its glory. The next time we went out for an adventure was a hot spring day in which we steeped the earl grey infused white wine a couple days before. The recipe was simple: brew it the same way as iced tea. I threw in five tablespoons into our pitcher diffusers of the loose leaf tea and it was good to go.
Upon leaving for the trip we simply poured some into two hydro flasks to keep the temperature and quality in check. The wine traveled well and we were able to sip on it at our favorite remote beach. What a fantastic way to enjoy ourselves.
I highly encourage you to have fun and try some different kinds of spices and tea. I'm sure you could try a white tea with the white wine for a more crisp and acidic profile. Going the red wine route, it might be a little heavy of a variety to really meld something successfully. In my mind I think putting a Pu-Erh or an Oolong might be a good pairing. The sky's the limit. Cheers!