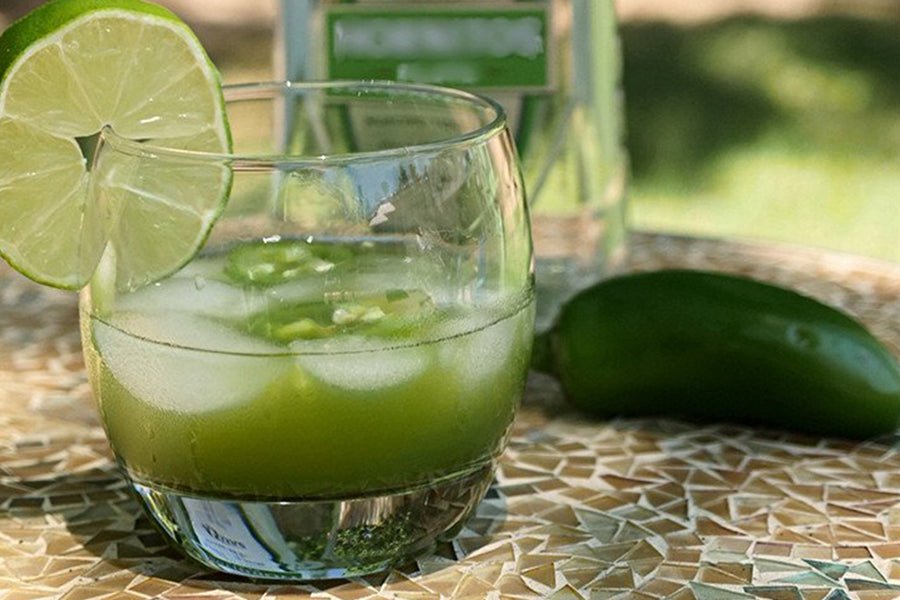 Spicy Matcha Margarita
Moriah Sukraw
Spicy. Matcha. Margarita.
I had to say it again to get the full effect.
For those who enjoy a more savory drink, this is for you. This drink is not for the faint of heart! It's boldly brilliant if you dare rise up to the challenge. The jalapeno gives just enough kick to keep things interesting, and the matcha provides the vaguest sense of adventure.
To be honest, I hesitate more with trying savory than I do with trying sweet; I was pleasantly surprised by the daringness of this cocktail. It was as though it was audaciously testing my courage, staring me down like a bull does a matador. Thankfully with resilience, I came out on top. Now begs the idea that you will too!
INGREDIENTS
-3 oz unsweetened iced green tea of your choice*
-2 oz of 100% tequila blanco or silver tequila
-1 oz freshly squeezed lime juice
-1 tsp honey simple syrup (1 tsp honey melted with 1 tsp water. A helpful hint is to make the simple syrup the night before if you are pressed for time)
-1/4 tsp Organic Premium Matcha (or more if desired)
-4 slices freshly cut jalepeño
-slice of lime for garnish
*Notes: A few suggestions I have for green tea would be Organic Ceylon Green for a smooth green tea flavor, or Organic Mint Bliss if decaffeinated is what you seek instead.
INSTRUCTIONS
 1.) In a cocktail shaker or jar (whatever suits your fancy) muddle a couple jalepeños with the lime juice.
2.) Pour in the green tea, tequila, lime juice, honey simple syrup and matcha; shake vigorously. 
3.) Pour over a cup of ice and garnish with a wedge of lime + a few more jalepeño slices.
Boldly go forth. 
Test your limits and test your friends with this cheeky drink. But most importantly, enjoy! And remember, drink responsibly!
Recipe developed by Wicked Spatula.