Boost immunity naturally with eight specifically chosen ingredients proven to strengthen the immune system. Immune boosting ingredients can help the body to shorten the duration of illnesses, fight infections, and reduce the severity of cold and flu symptoms. 
Organic echinacea
Organic açaí berry 
Organic ginger root
Organic elderberry
Organic astalagus
Organic chamomile
Organic peppermint
Organic bitter orange peel
Add one tablespoon of Organic Energy Naturoboost to your favorite smoothie, drink, or food!
Organic Immunity NaturoBoost
Your immune system works hard to fight infections, colds, flu's, and more! Give it the boost it needs with our vitamin and antioxidant rich NaturoBoost!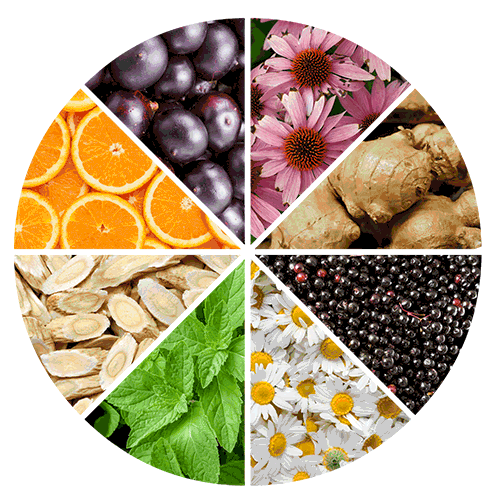 Ratings & Reviews for Organic Immunity NaturoBoost
Product title
$19.99 | $24.99
Product title
$19.99 | $24.99
Product title
$19.99 | $24.99
Product title
$19.99 | $24.99