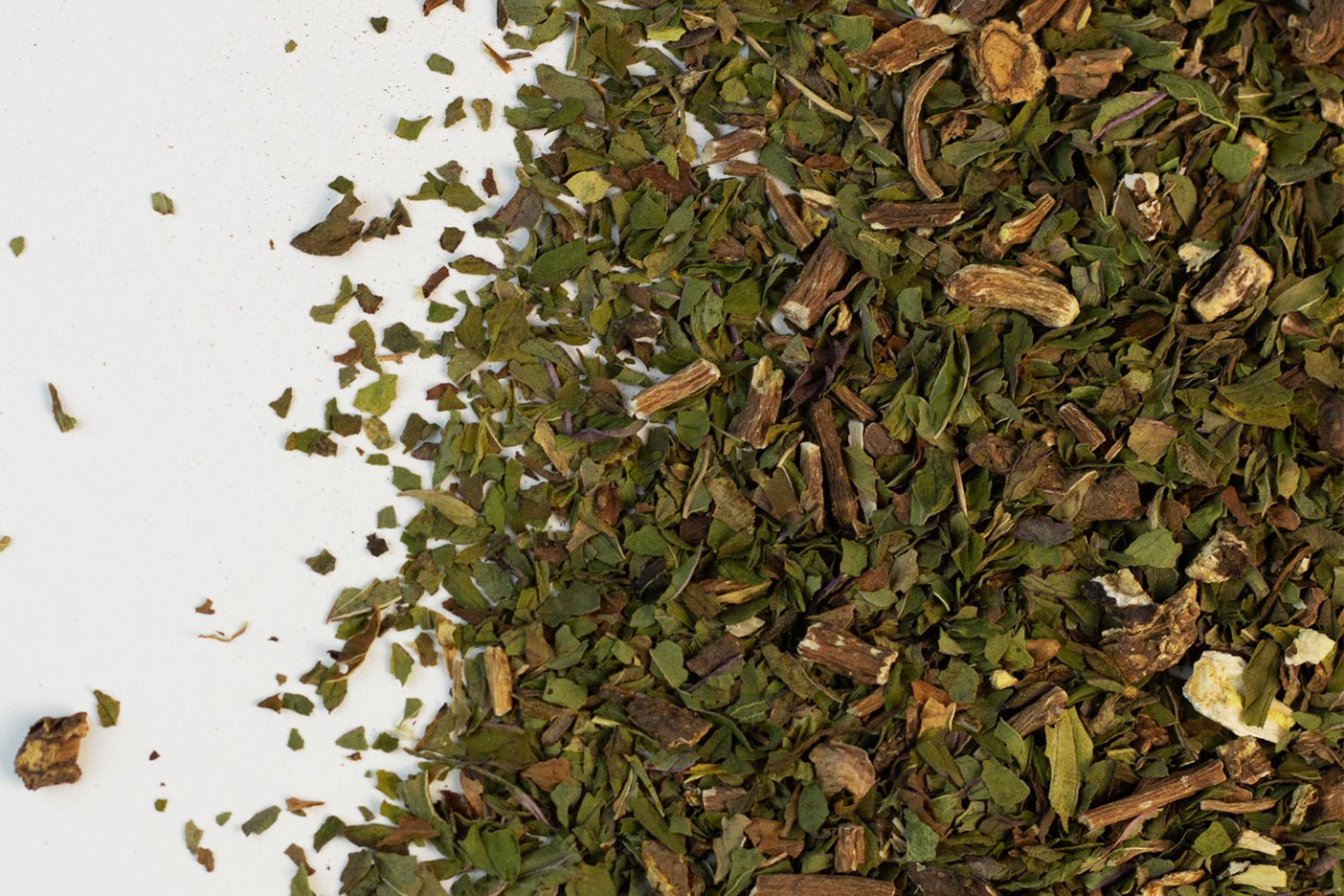 Tea of the Week | Organic Dandelion Tea 🌱 🤗
Carly Pearl-Sacks
Hey tea lovers! 
Welcome back to Tea of the Week. This week, we want to show you one of our teas with only two ingredients but too many health benefits to list. Let's talk about Organic Dandelion Tea! 
Ingredient Breakdown
Organic Dandelion Tea only has two ingredients; organic dandelion root and organic peppermint! 
 Organic Dandelion Root: Dandelion root was the main ingredient that inspired this blend (hence this tea's name)! Dandelion root is an excellent source of potassium which is a mineral and electrolyte. Potassium can help the kidneys filter out toxins more effectively, stimulate the heart, and improve blood flow. Dandelion root can also act as a natural diuretic and detoxifying ingredient. Additionally, dandelion root packs a punch of antioxidants which act as anti-inflammatories and help strengthen the immune system. 
Organic Peppermint: Peppermint also has a ton of health benefits! Peppermint is a natural digestive soother and can help with symptoms like gas, bloating, and indigestion. Additionally, peppermint has been shown to relieve tension, headaches, and general body aches and pains. Peppermint also has antibacterial properties that can help fight off infections and colds! 
Recipe
Check out this delicious hot cocoa recipe made with Organic Dandelion Tea! 
Video
If you're ready to learn more about Organic Dandelion Tea or want a more in-depth tutorial for this recipe, check out our Youtube Channel!