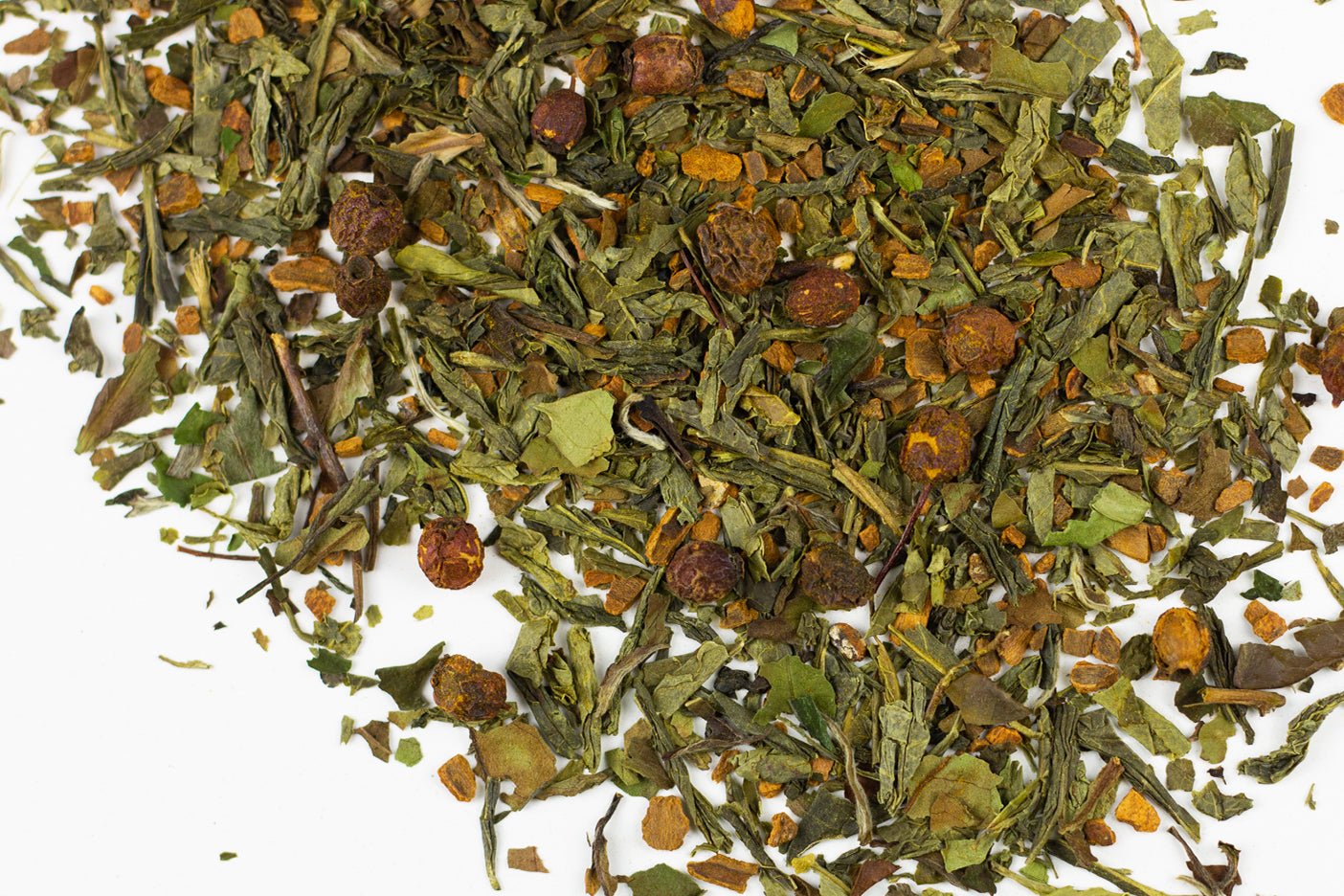 Tea of the Week | Organic Healthy Heart 🫀💪
Carly Pearl-Sacks
Hey tea lovers! 
This week, we are looking into Organic Healthy Heart Tea. This blend is your heart's best friend with 5 ingredients aimed towards improving cardiovascular health. 
Ingredient Breakdown
Organic Green Tea: Green tea is a great ingredient to assist in relieving inflammation along with reducing blood pressure which is critical for heart health. Additionally, green tea has been shown to help lower cholesterol!
Organic White Tea: White tea is packed with antioxidants which contribute to a lower risk of heart disease and cancer. The catechins in white tea can also lower blood pressure and improve circulation. 
Organic Cinnamon Chips: Cinnamon has been shown to help regulate blood pressure, lower blood sugar, and relax blood vessels. Cinnamon also adds a delicious spicy flavor to this blend! 
Organic Hawthorn Berries: Hawthorn berries are an incredible ingredient for heart health! These red berries increase coronary artery blood flow, improve circulation, and lower blood pressure. 
Organic Turmeric: Turmeric is known as a superfood for its myriad of health benefits! For heart health specifically, turmeric helps reduce inflammation and oxidation, which could lower the risk of heart disease. Studies have even shown that turmeric may help reverse the heart disease process.
Recipe: 
I made a delicious spicy and sweet tea latte with Organic Healthy Heart Tea and you can too! Check out the full recipe here. 
Video
If you want a more in-depth explanation of Organic Healthy Heart Tea, check out our Tea of the Week video series here!