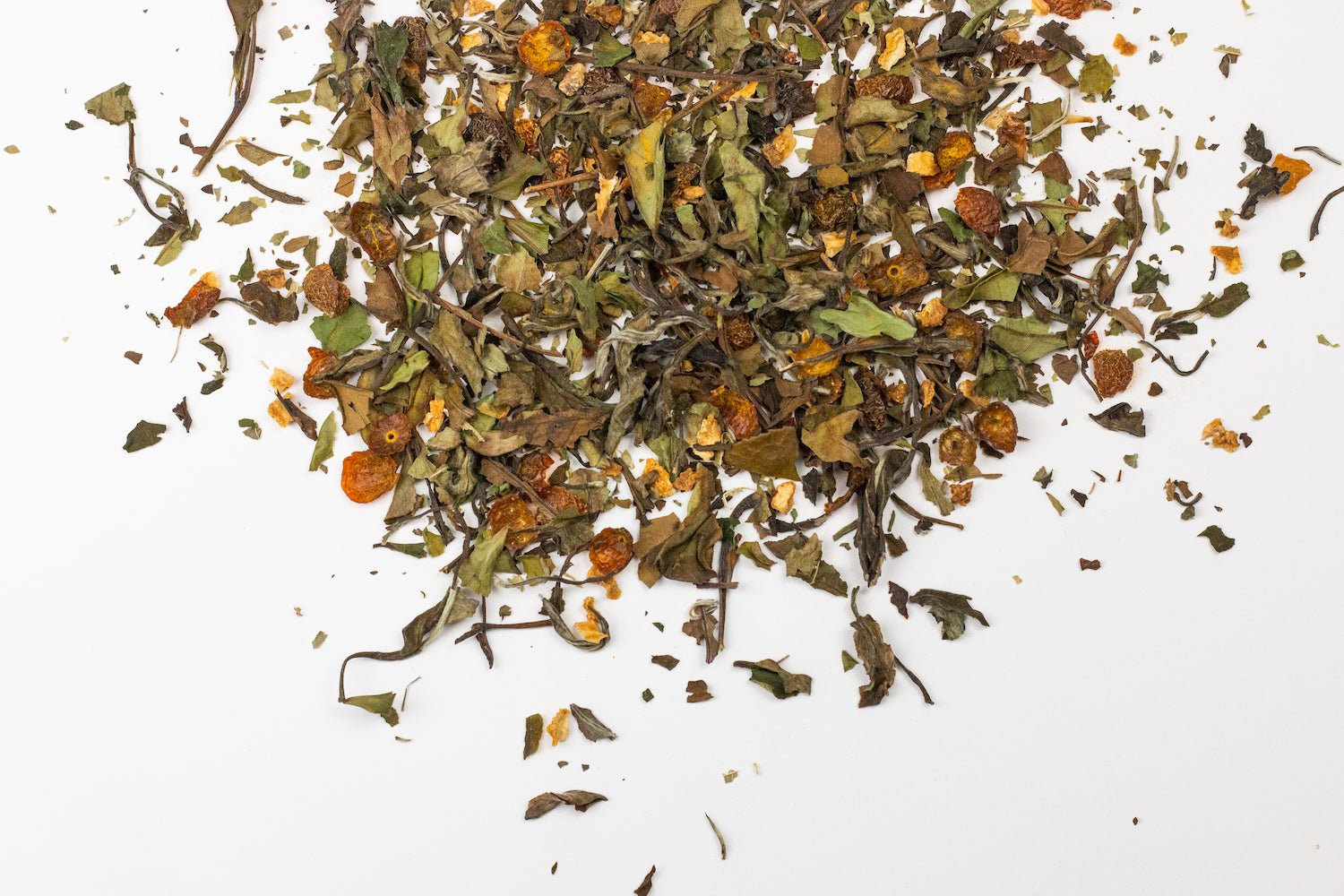 Tea of the Week | Organic Lemon Turmeric Tea
Carly Pearl-Sacks
Hey tea lovers! 
Let's finish off our last Tea of the Week before fall starts with something citrusy to celebrate the finals days of summer! Organic Lemon Turmeric Tea is a white tea based blend with a delicious flavor and wonderful health benefits. 
Ingredients
Organic White Tea: White tea is a lighter tea than black or green and tends to have a mildly floral flavor. White tea packs a punch of antioxidants and helps to benefit the immune system along with heart, tooth, skin, and hair health. The most prevalent health benefit of white tea is its ability to help prevent against heart disease and heart attacks. 
Organic Turmeric: This adaptogenic ingredient is known widely as a "cure all" in many cultures. Turmeric's list of health benefits is a mile long but a few are improved heart health, brain health, lessened joint pain, prevention of Alzheimer's and dementia, and boosting antioxidants. 
Organic Lemon Verbena: Lemon verbena adds a lovely flavor to this blend along with its own list of health benefits. This plant is used commonly to treat colds, flus, fever, anxiety, indigestion, obesity, and insomnia. 
Organic Lemon Peel: Lemon peel is full of delicious lemon flavor along with vitamins and minerals. Additionally, lemon peel is thought to have cancer-fighting properties and may lower your risk of cancer, diabetes, osteoarthritis, and other chronic diseases. 
Organic Rosehips: Rosehips are the accessory fruit of the various species of rose plants. Packed with vitamin C, this ingredient helps boost the immune system, promotes healthy skin, increases heart health, and can reduce joint pain. 
Recipe
Ready to spice it up? Try this iced recipe!