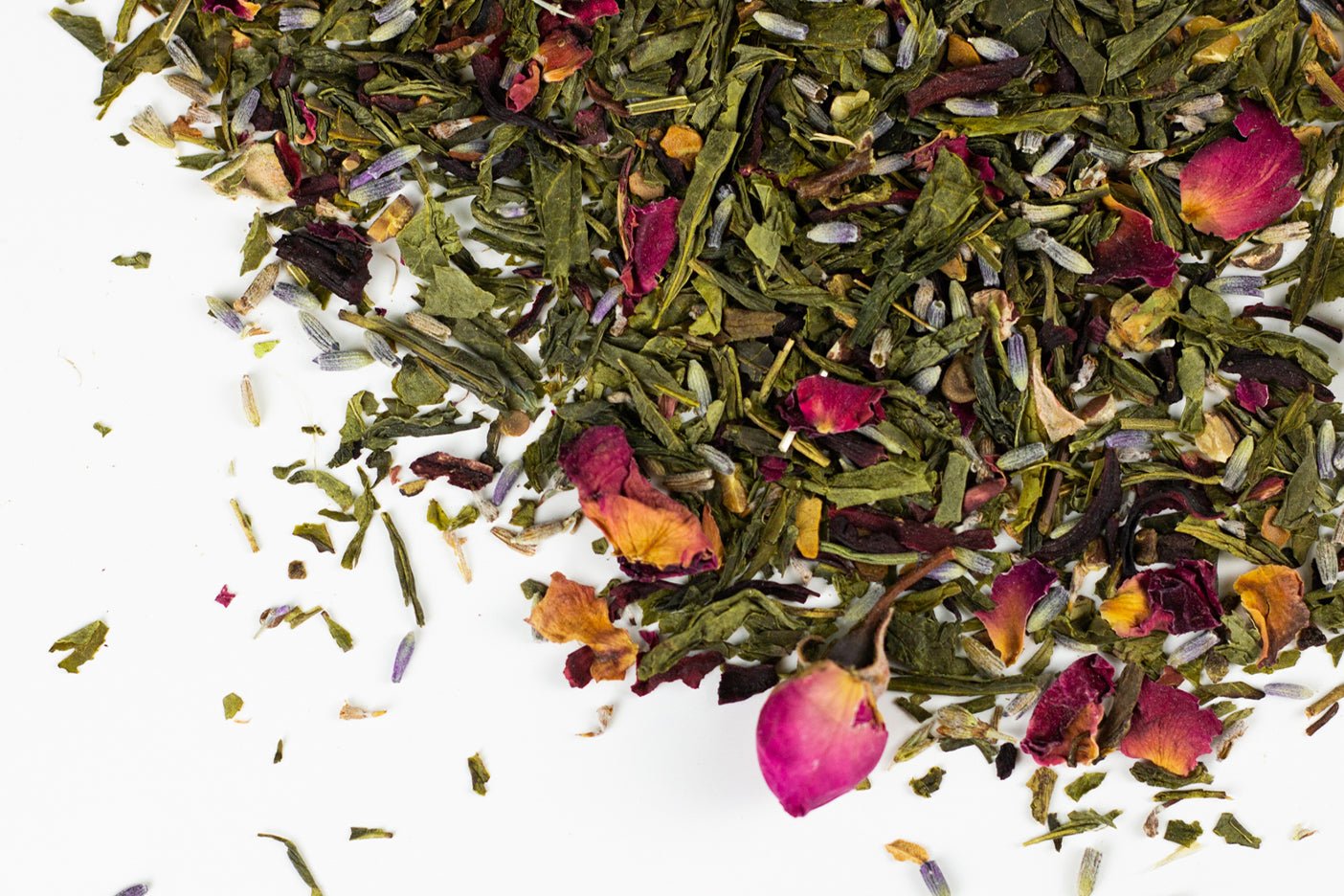 Tea of the Week - Organic Pink Tea 💕
Carly Pearl-Sacks
Welcome back to Tea of the Week, tea lovers! ☕️❤️
This week, we are featuring our ultimate women's wellness tea; Organic Pink Tea! 
Organic Pink tea is a refreshing and floral blend of five ingredients designed to support women's health in all kinds of incredible ways. Let's look into each ingredient and then check out a highlighted recipe using Organic Pink Tea! 
Ingredient Breakdown
Organic Green Tea: Green tea is not only packed with antioxidants, it also has been shown to improve brain function and increase fat burning! Green tea is also great for blood vessel health which improves cardiovascular function and can help lower cholesterol. 
Organic Lavender: Lavender is known as a soothing flower for its aroma and flavor. Additionally, lavender has been shown to help with sleep, provide a natural pain remedy, and lessen menopausal hot flashes. 
Organic Hibiscus: Most people know hibiscus for its beautiful red flowers but not as many know how many health benefits those eye-catching flowers have! Hibiscus is an antioxidant-rich ingredients and can help to prevent cell damage caused by free radicals. 
Organic Rose Buds: Rose buds add a delicate floral flavor to this blend but also help to fight against skin irritation, headaches, and inflammation! Drinking tea with rose buds can also help to calm the central nervous system and mitigate anxiety. 
Organic Saw Palmetto: Saw palmetto is a type of palm used to help with women's hormone imbalances and prevent urinary tract infections. Saw palmetto has also been shown to assist in preventing acne! 
Recipe
Try out this sweet and floral tea latte made with Organic Pink Tea and learn how to make a simple and versatile rose syrup! 
You can check out the full recipe here!
Video
Check out our YouTube video highlighting Organic Pink Tea!