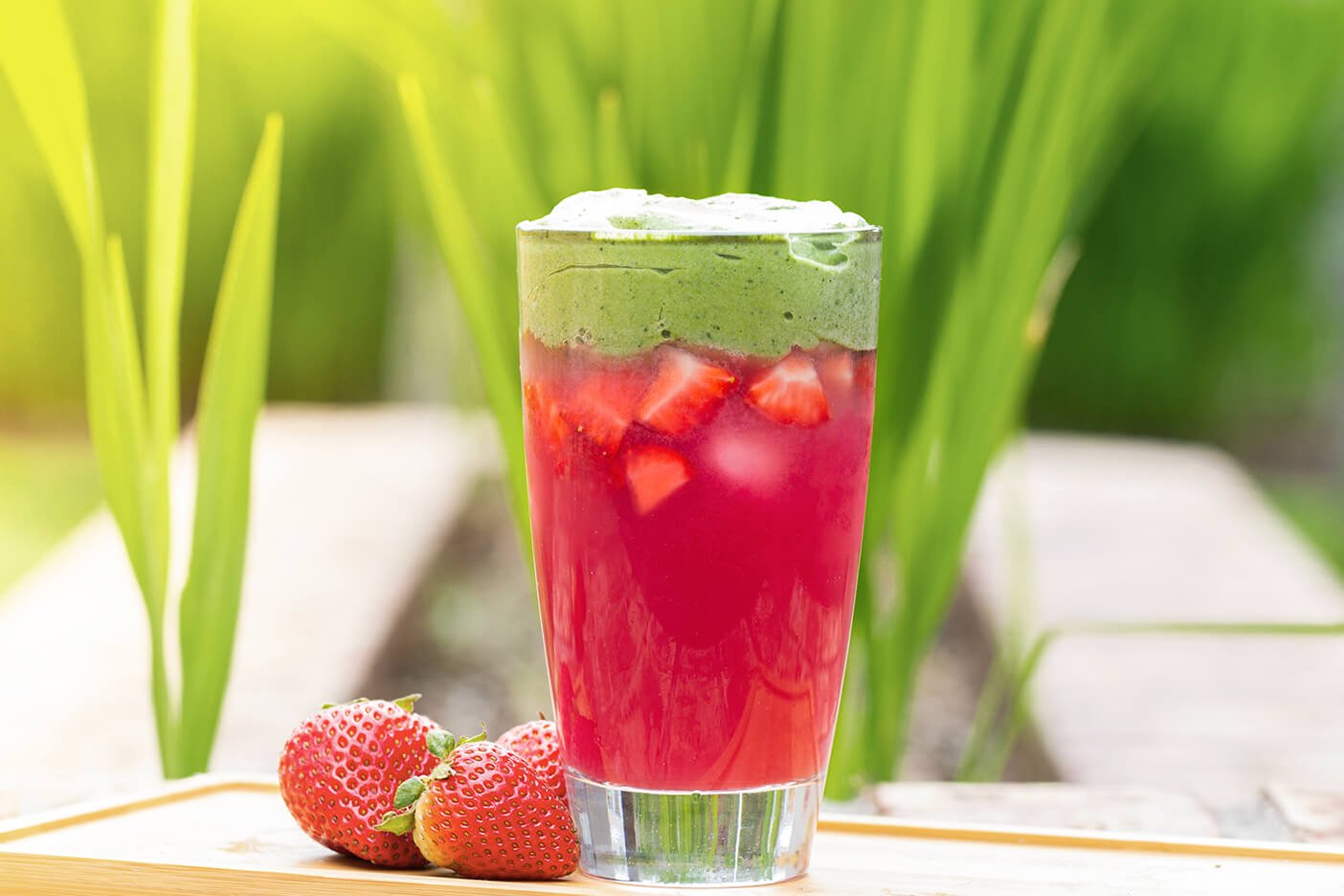 Homemade Organic 'Pink Drink' With Matcha Cold Foam
Maxwell Finch
You don't have to be on social media for long to hear about the Starbucks Pink Drink with Matcha cold foam. A sweet, slightly tangy drink with chunks of strawberries, topped with a creamy matcha sweet foam.
After setting out to try this new Starbucks drink, I quickly discovered that it's expensive, has an artificial taste, and of course, isn't organic.

But I'm not quite ready to give this drink up – so I set out to recreate it with fresh, organic ingredients at a lower cost. What I ended up with is a truly delicious, fruity drink with no compromises.
Here's my receipt after ordering two "talls". This drink is $5.95 for 12 ounces, ouch!