Enjoy sustainable plant energy without a crash! These carefully selected ingredients provide long-lasting energy that tapers slower than coffee and boosts antioxidants. Try NaturoBoost Energy instead of your morning coffee, pre-workout, or energy drink. 

Organic Premium Matcha: 

Matcha is unique in that it boosts energy and sustains it throughout the day. It also helps increase focus.

Organic Maca: Maca has been shown to improve libido and energy.
Organic Ashwagandha: 

Studies have shown that Ashwagandha root helps improve physical energy and athletic ability.

Organic Guarana: An excellent natural source of caffeine, guarana is popular in sports drinks – and is packed with antioxidants and energy!
Organic Peppermint: While research isn't focused around peppermint specifically, studies do show compounds in peppermint help with fatigue! Plus it adds a great flavor to this powder!
Add one tablespoon of Organic Energy NaturoBoost to your favorite smoothie, drink, or food!
Organic Energy NaturoBoost
An all natural boost of energy comes from ingredients like matcha, guarana, and ashwagandha. Naturoboost Energy is a great addition to any smoothie or drink!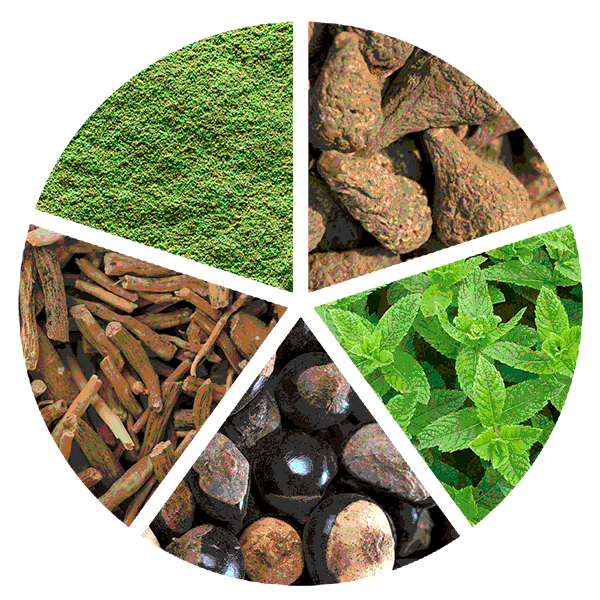 Ingredients include...
*These statements have not been evaluated by the Food and Drug Administration. This product is not intended to diagnose, treat, cure, or prevent any disease.
Ratings & Reviews for Organic Energy NaturoBoost
Great tasting with a boost of energy
I put a teaspoon of this in my decaffeinated coffee every morning. The taste is great if you like mint flavored coffee. It would probably taste really good in hot Cocoa as well. It doesn't dissolve very well, so I usually keep a spoon handy to stir it as I drink. The last few sips can be a bit chalky if you don't stir while your drinking. I definitely felt the same amount of energy as a full cup of caffeinated coffee minus the anxiety and jitters that it always causes me.
Product title
$19.99 | $24.99
Product title
$19.99 | $24.99
Product title
$19.99 | $24.99
Product title
$19.99 | $24.99