Organic Raspberry Leaf tea is a fragrant herbal tea known for its potential benefits during pregnancy and menstrual cycles. Made from the leaves of the raspberry plant, this tea is rich in Vitamins B and C, potassium, magnesium, zinc, iron and phosphorous. It has a subtle, slightly sweet taste with hints of earthy undertones, making it a delightful and soothing beverage to enjoy at any time of the day.
Caffeine Content: None
Raspberry leaf tea has almost no flavor but is great for its nutrients.
Add 1-2 teaspoons of tea to 8 oz of near-boiling temperature water
Let the tea steep for 2-4 minutes
For best results, use filtered water (water can really affect the taste of the tea if it is not filtered)
Organic Raspberry Leaf
Everyone knows raspberries to be delicious and loaded with antioxidants, but did you know raspberry leaves are just as packed with nutrients? Raspberry leaves are packed with nutrients and are especially popular for pregnancy. Raspberry leaves have been shown to help tighten pelvic muscles and relieve PMS!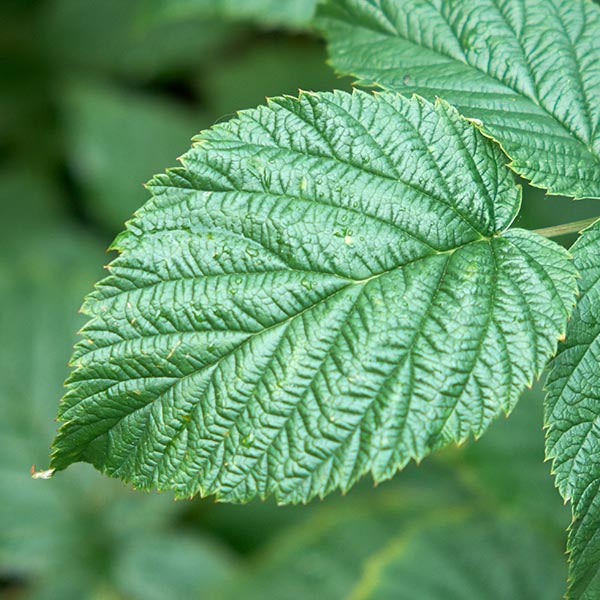 Ratings & Reviews for Organic Raspberry Leaf
Good tea for menstrual cramps
Drinking the organic raspberry leaf tea gives a good blood circulation, which helps lessen the pain.
Raspberry leaf tea
I enjoyed this and will reorder.
Wouldn't know how it is lol
Package never arrived & had terrible customer service. Wouldn't know if it's good or not. Will have to find somewhere else I guess
Hi Connie,
I apologize this has happened. Unfortunately, we do not cover lost or stolen packages from USPS as per our shipping policy which can be viewed here: https://fullleafteacompany.com/pages/refunds-shipping-and-terms-of-service-1. We reached out to them shortly after you had contacted us and we did go ahead and open a search for your package. Unfortunately, USPS had no luck locating the package and closed the case. We offer an affordable shipping insurance that is available for purchase on each order that will allow us to replace a package just in case this happens and we definitely recommend it for future orders. I truly apologize that you did not have a better experience with us!
Best,
Katie
Festive and Flavorful
My dear friend loves good tea. When we lunch together, she invariably attempts to order fresh-brewed raspberry iced tea. Never has her request been fulfilled. After our last luncheon together, when she once again faced disappointment, I decided it was time to order some very special raspberry tea for her. I chose Full Leaf Tea Company. They did not disappoint. They delivered! My friend was delighted to have this item on hand for the summer. She won't even mind making it herself just so she can enjoy a tasty brew of fresh raspberry tea, iced or hot!
Love it
Very soothing tasty tea, the main reason I purchased this was because potential benefits it has for pregnancy support, which are to improve labor outcome and prevent excessive bleeding after birth!
Product title
$19.99 | $24.99
Product title
$19.99 | $24.99
Product title
$19.99 | $24.99
Product title
$19.99 | $24.99