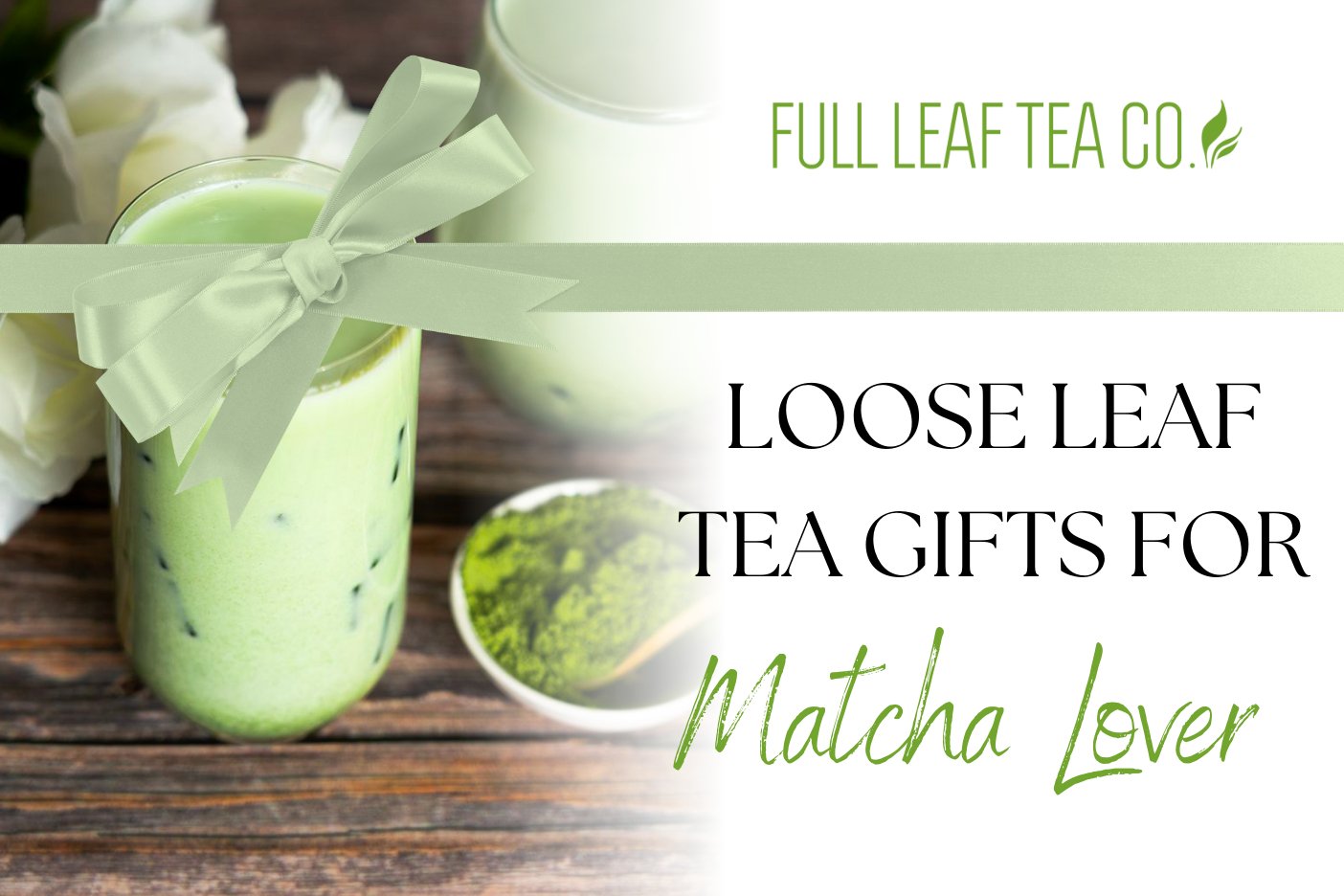 Loose Leaf Tea Gifts for the Matcha Lover
Kaci Barnes
Picking Matcha Tea Gifts for The Matcha Lover in Your Life
Finding the perfect gift for a matcha enthusiast can be both exciting and challenging. Whether it's a birthday, anniversary, holiday, or a heartfelt gesture, a thoughtful gift makes all the difference. In this comprehensive guide, explore delightful matcha options and accessories tailored to their passion. From premium matcha varieties to elegant accessories, our gifts express your appreciation in an extraordinary way. Join us in the world of matcha and discover the perfect gift to celebrate her love for this exquisite tea.
The Original Matcha Sampler
Exploring our diverse Matcha and Sweet Matcha range may seem daunting, but we've simplified it for you. Our selection includes three matcha choices and our Sweet Matcha Original for a complete tasting experience.
Each package includes 10 matcha servings, elegantly packed in our signature craft paper box, offering exceptional value at nearly 20% off. Perfect for sampling or gifting. Enjoy the variety!
Ceremonial Matcha - Delight in its smooth, sweet flavor and vibrant green color.
Premium Matcha - Enjoy a regal, milky green tea experience.
Culinary Matcha - Ideal for enhancing smoothies, lattes, and recipes.
Organic Premium Matcha - A versatile matcha for sipping or lattes!
Sweet Matcha and Super Matcha Samplers!
Ceremonial Matcha
This Ceremonial Matcha is a great gift for a Matcha Lover who is all about tradition! Indulge in the exquisite experience of our Japanese ceremonial grade matcha, renowned as the finest matcha green tea worldwide! This exceptional matcha variety enchants with its smooth, velvety, and sweet flavor, infusing joy and delight in every sip, while its strikingly vibrant green hue captivates the senses.
But matcha isn't just about taste; it's a nutritional powerhouse. Loaded with antioxidants, natural vitamin C, potassium, iron, and fiber, it not only pleases the palate but also nourishes your body. Enjoy matcha on its own as a source of inspiration or mix it into your favorite treats to infuse them with both flavor and wellness benefits! 
In traditional Japanese tea ceremonies, the preparation and consumption of ceremonial matcha are highly ritualistic and follow a specific set of customs and etiquette. This centuries-old practice emphasizes mindfulness, aesthetics, and a deep appreciation for the beauty of nature. 
Organic Premium Matcha
Savor the excellence of our Japanese USDA-certified organic matcha, a velvety, vivid green powder brimming with essential nutrients! Divulge in Organic Premium Matcha whisked into water, or elevate your latte, smoothie, or culinary creations with its vibrant flavor.
Packed with antioxidants, natural vitamin C, potassium, iron, and fiber, matcha not only offers a delightful taste but also provides nourishment. Whether enjoyed on its own or as an ingredient in your favorite dishes, matcha adds both flavor and wellness to your culinary adventures!
Premium matcha is often shaded for several weeks before harvesting. This shading process, known as "tana" in Japanese, involves covering the tea plants with special screens or cloths. This shading not only enhances the vibrant green color of the leaves but also increases the production of chlorophyll and amino acids in the tea leaves. As a result, premium matcha is not only visually striking but also boasts a sweeter and more complex flavor profile, making it a sought-after choice for tea connoisseurs.
Organic Sweet Matcha Original
Organic premium matcha is meticulously crafted by blending it with pure, organic cane sugar, resulting in an exquisite combination that elevates the art of beverage and culinary creations. Whether you're craving the tastiest lattes, indulging in delicious smoothies, whipping up the best-baked goods, or conjuring any other culinary masterpiece you can imagine, this matcha and cane sugar fusion promises to be your go-to choice.
The source of our matcha is the Aichi Prefecture in Japan, renowned worldwide for producing the highest quality matcha available. Japanese matcha stands apart for its purity; it's free from rice fillers or additives, ensuring a pristine and authentic experience. This matcha is cultivated in the tradition of shade-growing, a process where tea leaves are carefully shielded from direct sunlight to enhance their flavor and vibrant green color. Furthermore, our matcha proudly adheres to the rigorous standards set by the USDA for organic certification, assuring you of its premium quality and purity.
Matcha Starter Kit
Discover the Essentials Included in This Matcha Kit:
Matcha Bowl: Our handcrafted ceramic bowl is meticulously designed with the perfect shape to ensure you can whisk your matcha into a frothy, velvety goodness. Crafted with care, this bowl enhances the matcha preparation experience, making it both functional and visually appealing.
Matcha Whisk: The heart of matcha preparation, our Full Leaf bamboo whisk is ingeniously engineered to create the ideal agitation of matcha. With its precisely designed tines, it ensures that your matcha is whisked to perfection, achieving that delightful frothiness that characterizes the finest matcha beverages.
Bamboo Scoop: Say goodbye to guesswork! Our Full Leaf bamboo scoop is expertly crafted to measure out the perfect amount of matcha for each delicious cup. With this scoop, you'll consistently enjoy a precise and satisfying matcha experience, ensuring your matcha is consistently flavorful and balanced.
Embrace the art of matcha preparation with these meticulously crafted essentials that elevate your matcha ritual, making it both convenient and enjoyable.
Check out other gifts for the Matcha Lover!
Looking To Switch It Up?
Don't forget to get them something to prepare it with!
When it's time to surprise your Matcha Lover with a thoughtful gift, remember that achieving matcha perfection requires a few essential tools. For those who appreciate the traditional method, consider gifting a whisk, matcha bowl, and a whisk holder. If they prefer a quick and easy approach, a frother can be a game-changer, speeding up the matcha-making process.
We hope you've discovered the perfect Matcha and accessories that resonate with the Matcha Lover, whether it's for yourself or someone special. Cheers to the joy of sipping, savoring, and sharing the love of Matcha!
If you didn't find what you're looking for, we would love to help. Contact us here!
Happy gifting!