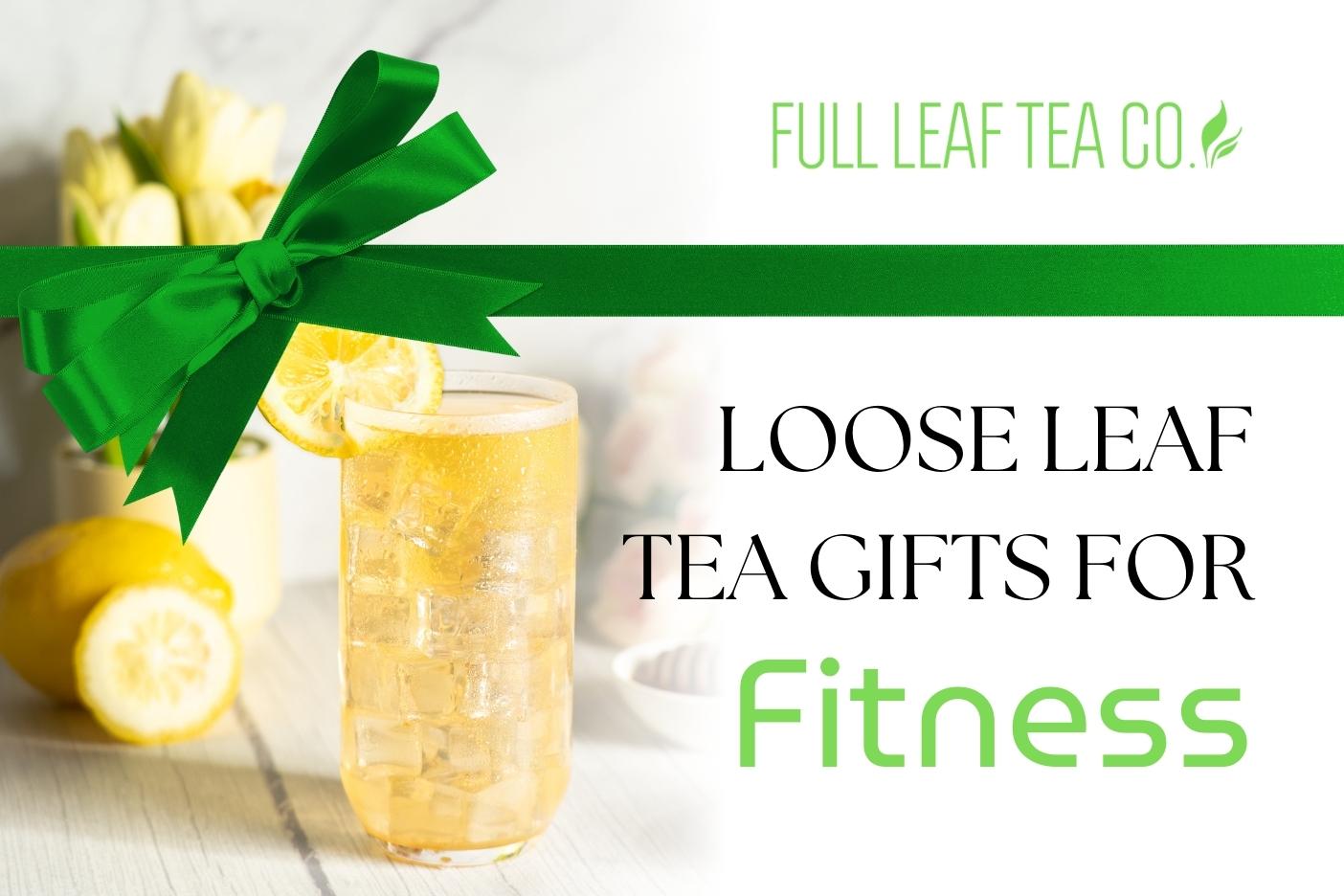 Loose Leaf Tea Gifts for the Fitness Lover
Haley Sullivan
Picking Gifts for Fitness Enthusiasts
Fitness isn't just a passion—it's a lifestyle, a dedication to nurturing both mind and body. For those who embrace the rhythms of heartbeats, breaths, and stretches, the right fuel becomes a testament to their journey. Enter the world of loose leaf teas and matcha: nature's perfect blend of flavor, antioxidants, and energy. Whether you're seeking a gift for the marathon runner, the yoga devotee, or the gym junkie in your life, our curated guide promises to add a splash of rejuvenation to their fitness regime. Dive in and discover the myriad ways to sip towards better health and enhanced performance.
Fuel Your Fitness - On the Go
Every fitness enthusiast knows the importance of maintaining energy and hydration, especially when life keeps them on the move. Our Fitness On-The-Go Kit is the answer to every active individual's needs.
Included is the rejuvenating power of matcha, celebrated for its unparalleled energy boost and a plethora of health benefits. Accompanying it is specially crafted Organic Live Fit tea blend, designed to invigorate the body and elevate performance. Completing this kit is a stylish vacuum flask infuser, ensuring your favorite brew remains at its optimal temperature, whether you're dashing between meetings or scaling a mountain trail.
Products featured in this kit: 
Organic Green Energy
For those who pulse with the rhythm of an active lifestyle, finding the right natural boost can be a game-changer. Enter Organic Green Energy. This vibrant loose-leaf tea melds organic Holy Basil with the zesty kick of organic Lemon Peel, creating an exhilarating dance of flavors. But its true power lies beneath the taste: a dynamic duo of Yerba mate and matcha, renowned for their energizing properties.
Infused with delightful citrus bursts, this blend promises not just refreshment but revitalization. It stands as the ideal choice for those seeking a delicious surge of energy and clarity, without the uneasy tremors of excessive caffeine. Gift it to the fitness lover in your life and watch them soar to new heights with each sip!
Organic Live Fit Tea
Fuel a passion for fitness with our Organic Live Fit Tea. This exclusive blend, carefully crafted for those who pulse with the rhythm of an active life, brings together the finest organic herbs and premium loose leaf green tea.
Live Fit amplifies your energy, enhances the outcomes of your workouts, and supports swift recovery. Specially concocted by our master tea blenders with the fitness aficionado in mind, it's the ideal gift for those on a relentless pursuit of health and vitality. Dive in, sip, sweat, and soar!
Organic Bloat Relief Tea
Organic Bloat Relief Tea is designed with the active individual in mind. This gentle blend harmoniously brings together organic herbs that are celebrated for promoting digestive health and reducing bloating. Dive into the calming embrace of peppermint, ginger, fennel, and chamomile, while holy basil and lemon balm join forces to combat inflammation and soothe digestive woes. Perfect for savoring after a hearty meal or post-workout, this tea not only promises relief from bloating but also paves the way for digestive well-being.
Organic Turmeric Green Tea
Every fitness lover knows the significance of complementing their regime with nutrient-rich choices. That's why the marriage of two powerhouse ingredients in our Organic Turmeric Green Tea blend makes for an unbeatable gift.
Celebrated for its myriad health benefits, green tea joins forces with turmeric, renowned for its immune-boosting properties and potential cancer-preventative benefits. This dynamic duo encapsulates a flavor-packed and health-driven experience in every sip, making it an ideal gift for those who strive for a balanced blend of taste and well-being on their fitness journey.
Organic Testosterone Blend
For those dedicated to optimizing their fitness outcomes, balancing internal health becomes paramount. With this in mind, we introduce the Organic Testosterone Blend - a distinctive loose leaf tea that champions healthy testosterone levels.
Crafted meticulously with a fusion of sencha, saw palmetto, fenugreek, ashwagandha, epimedium, and the zesty kick of ginger, this tea is both a delight to the palate and a boon for wellbeing. A morning cup sets the tone for a day filled with vigor, making it an ideal gift for fitness aficionados eager to maintain their testosterone levels in harmony with their broader health goals.
Tea accessories for the fitness lover...
Steep Your Way To Fitness with the Healthy Tea Program
For fitness aficionados who are always on the lookout for natural boosts to complement their active lifestyles, we've curated the Healthy Tea Program for Weight Loss. Designed not only to amplify your weight management goals but also to enhance your wellbeing, this 30-day program is an all-in-one package. Start your day with the Organic Skinny Natural Tea, a caffeinated blend that not only rouses your senses but also aids in boosting metabolism, reducing bloating, and suppressing appetite. To unwind, the Organic Detox Tea steps in, offering a caffeine-free blend that gently nudges the body towards detoxification. The package, complete with 60 tea bags and a vacuum flask infuser, ensures a seamless experience.
We hope you've discovered the perfect teas and accessories that resonate with the fitness lover in your life, whether it's for yourself or someone special. Cheers to the joy of sipping, savoring, and sharing the love of tea!
If you didn't find what you're looking for, we would love to help. Contact us here!
Happy gifting!