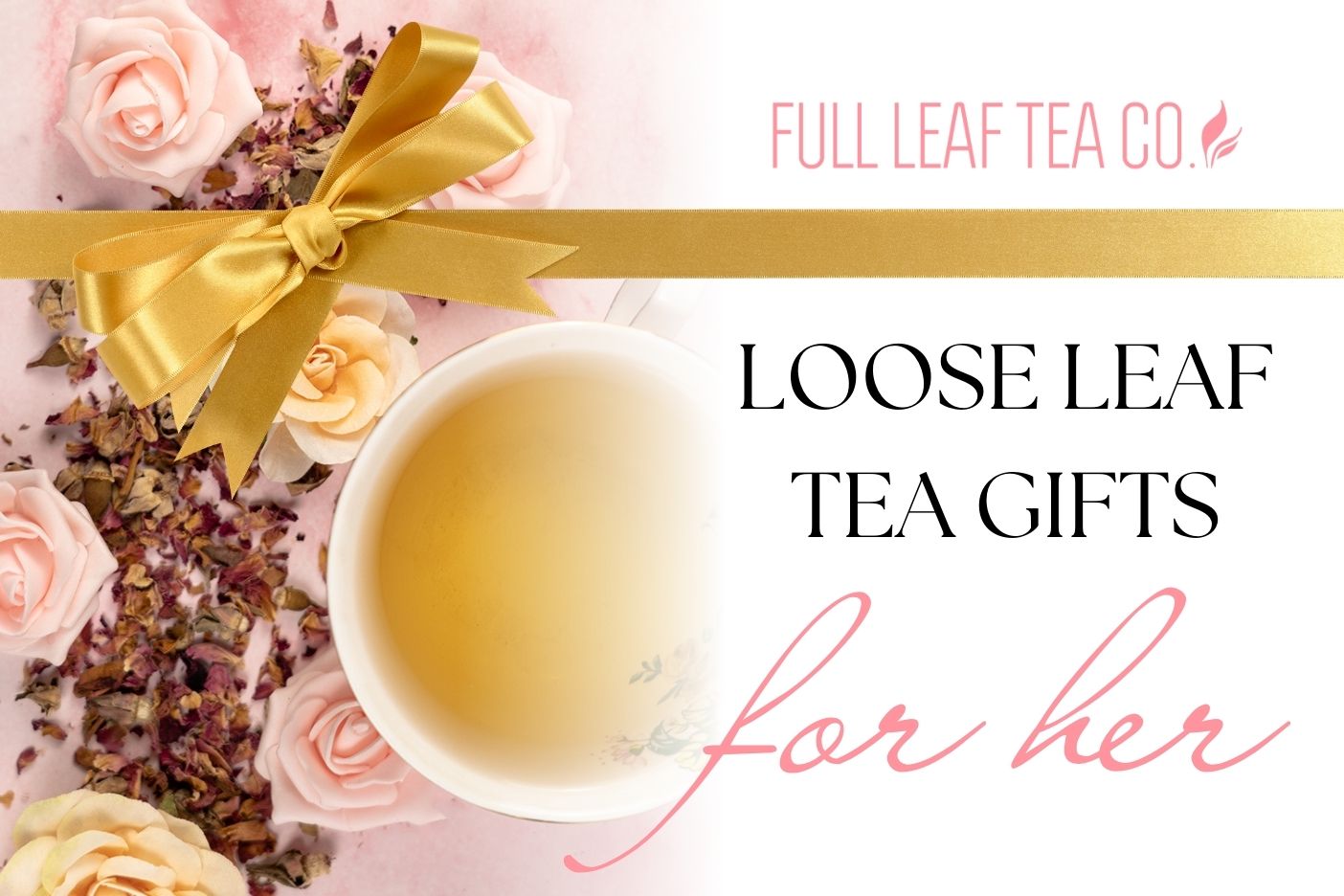 Loose Leaf Tea Gifts for Her
Carly Pearl-Sacks
Picking Loose Leaf Tea Gifts for Her
Finding the perfect gift for the special woman in your life can be both exciting and challenging. Whether it's for a birthday, anniversary, holiday, or just to show your appreciation, selecting a thoughtful and meaningful gift can make all the difference. If she happens to be a tea enthusiast or someone who enjoys the simple pleasures of a soothing cup of tea, you're in luck! In this comprehensive gift guide, we'll explore a world of delightful options centered around loose leaf tea and accessories that will undoubtedly bring joy to her heart. From exquisite teas to elegant teapots and infusers, we've curated a selection of gifts that will help you express your love and appreciation in a truly unique way. So, let's dive into the wonderful world of loose leaf tea and find the perfect gift to brighten her day. 
Healthy You - For Her Sampler
This sampler is the perfect selection of tea for every woman pursuing wellness and good health! With specific teas targeted at cleansing, recovery, and overall health, this sampler will help any person achieve their wellness goals!
Teas featured in this sampler: 
Organic Pink Tea
A gift for the wellness loving woman in your life; Organic Pink Tea! The ultimate USDA Organic women's wellness tea blend.
This invigorating green tea blend combines the aromatic notes of lavender and hibiscus, making it an ideal daily companion that supports female health. 
Not only does Organic Pink Tea pack a punch with antioxidants for overall well-being, but it's also enriched with herbs that promote mood balance, circulation, and hormonal harmony.
Organic Cycle Support
Organic Cycle Support is an herbal blend carefully crafted to assist in regulating the menstrual cycle, making it an ideal choice for those seeking natural remedies.
Our selection of potent herbs in this tea has been carefully curated for their remarkable ability to help balance hormones and alleviate troublesome PMS symptoms. 
Organic Cycle Support is a nurturing choice that embraces the power of nature for female health and comfort. 
Organic Menopause Relief
This special wellness blend has been meticulously crafted to provide relief from the challenging symptoms often associated with menopause.
We have selected potent herbs renowned for their effectiveness in alleviating menopausal discomfort. This caffeine-free herbal blend offers a soothing and natural approach to tackling menopause symptoms.
Organic Menopause Relief Tea is a thoughtful choice that embraces the art of herbal remedies for a smoother transition.
Organic Pure Seduction for Her
Organic Pure Seduction for Her is an alluring aphrodisiac blend specially designed with women in mind.
As you steep this enchanting tea, watch it transform into a delicate, rosy pink elixir, filling the air with a captivating floral aroma. Organic Pure Seduction for Her is more than just a tea; it's an invitation to treat yourself and set the mood for moments of sensuality and self-indulgence. 
This tea blend promises an exquisite journey of taste and aroma that ignites the senses and elevates the spirit.
Organic Pregnancy Support
Organic Pregnancy Support is an herbal blend developed to provide essential support throughout the journey of pregnancy. At its heart lies the nurturing power of raspberry leaf, a renowned herb celebrated for its benefits during all three trimesters. 
This carefully chosen herb is believed to strengthen the uterine wall and contribute to a smoother pregnancy experience. It's also known for its potential to aid in postpartum recovery, minimizing excessive bleeding.
Embrace the beauty of natural remedies and celebrate this incredible stage of life with a tea that embodies care and support for both body and soul.
Check out other gifts for new and expecting moms!
Don't forget to get her something to steep with!
When the moment arrives to present her with the gift of tea, enhancing the experience with a steeping accessory is the ideal way to make the gift truly exceptional. You have a range of options to choose from, whether it's a reusable infuser for practicality, convenient and easy-to-use tea bags, or even a stunning tea set that's not only functional but also a beautiful addition to any kitchen countertop. 
We hope you've discovered the perfect teas and accessories that resonate with the women in your life, whether it's for yourself or someone special. Cheers to the joy of sipping, savoring, and sharing the love of tea!
If you didn't find what you're looking for, we would love to help. Contact us here!
Happy gifting!